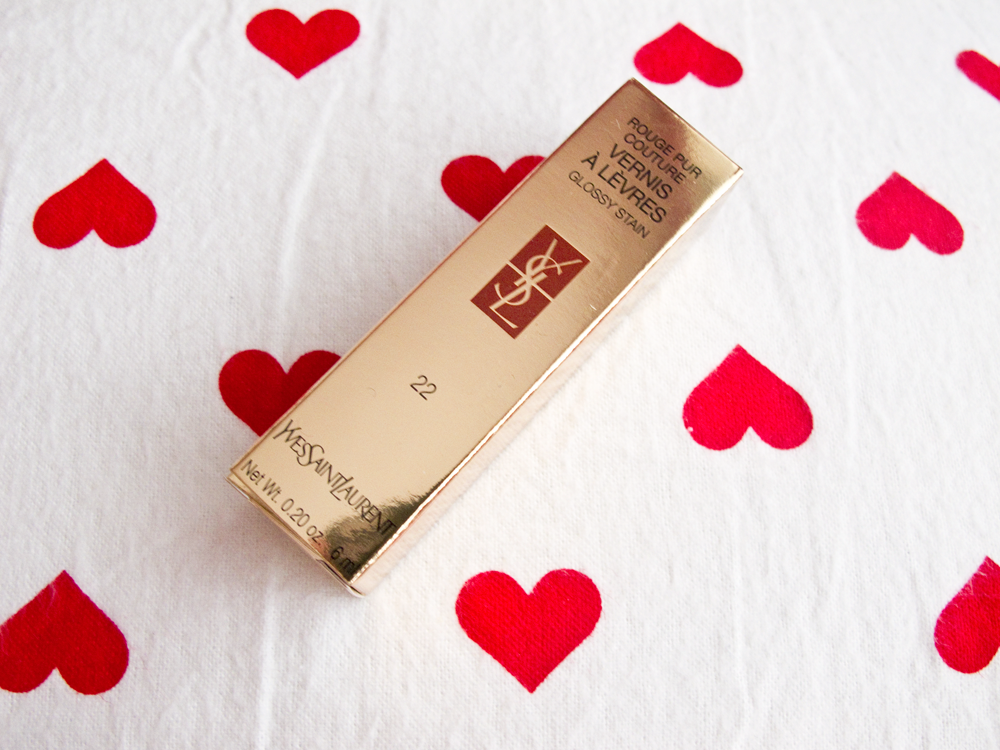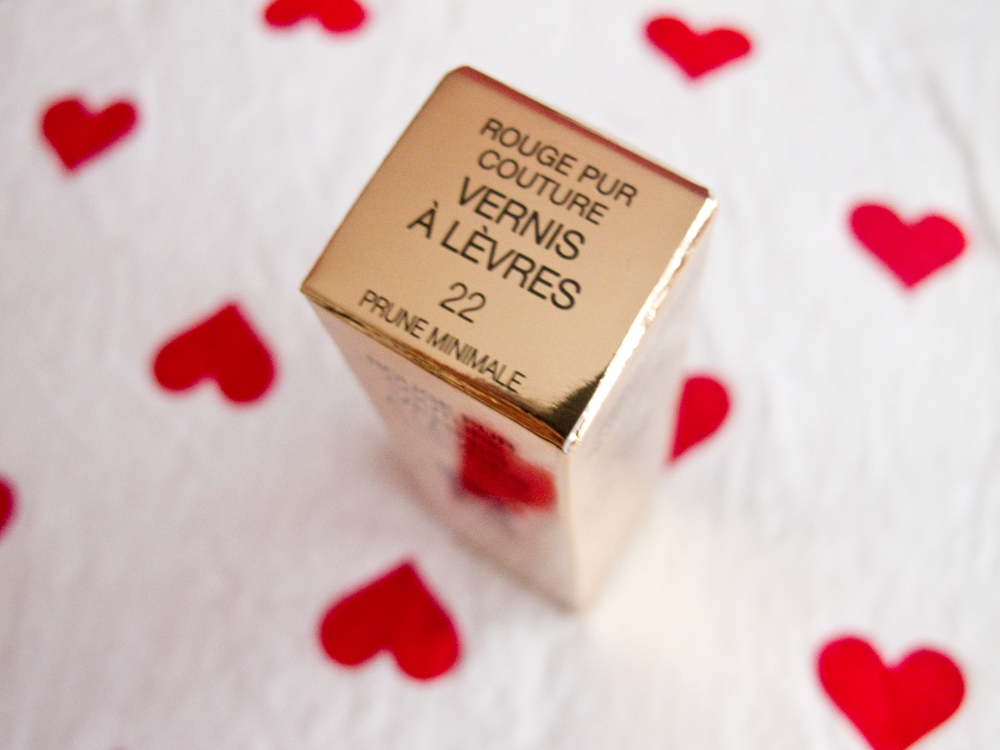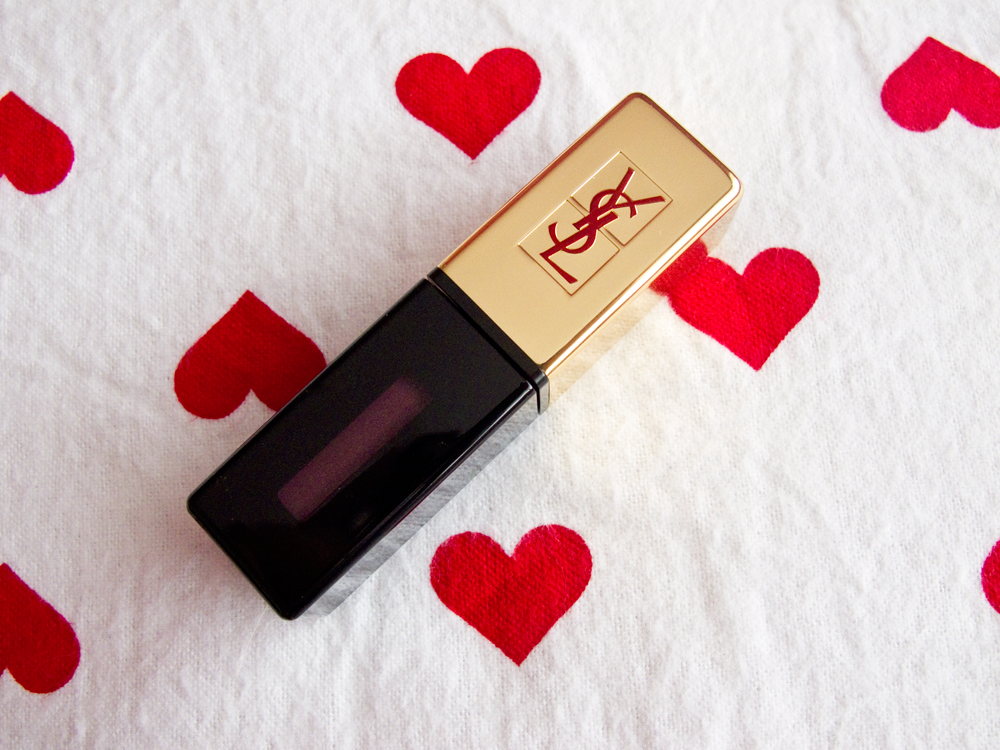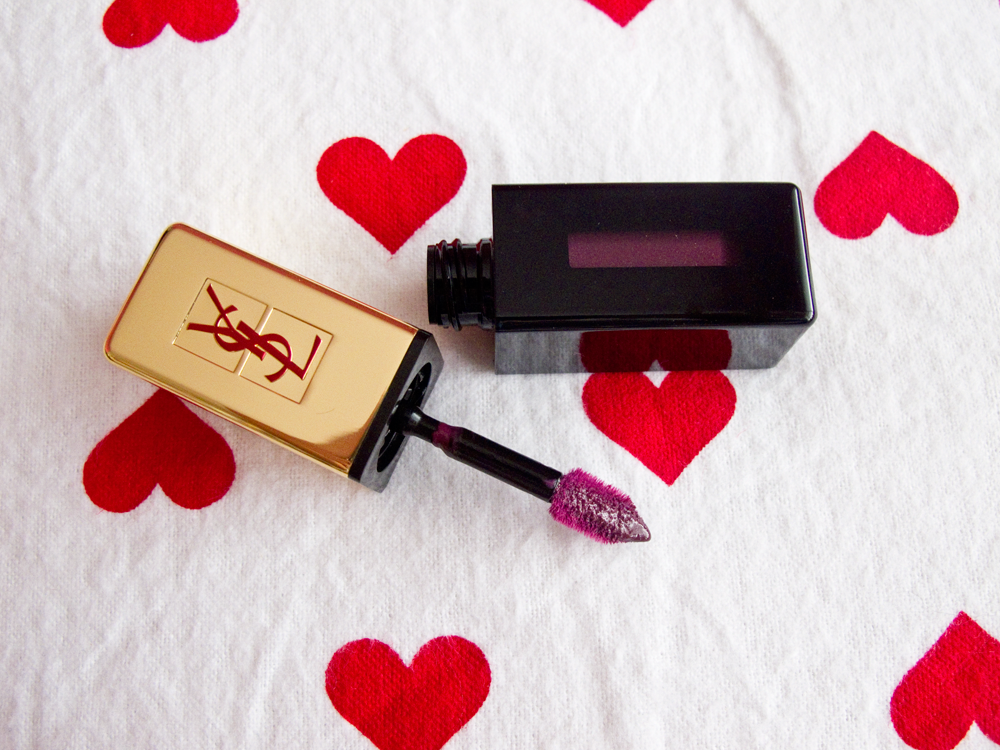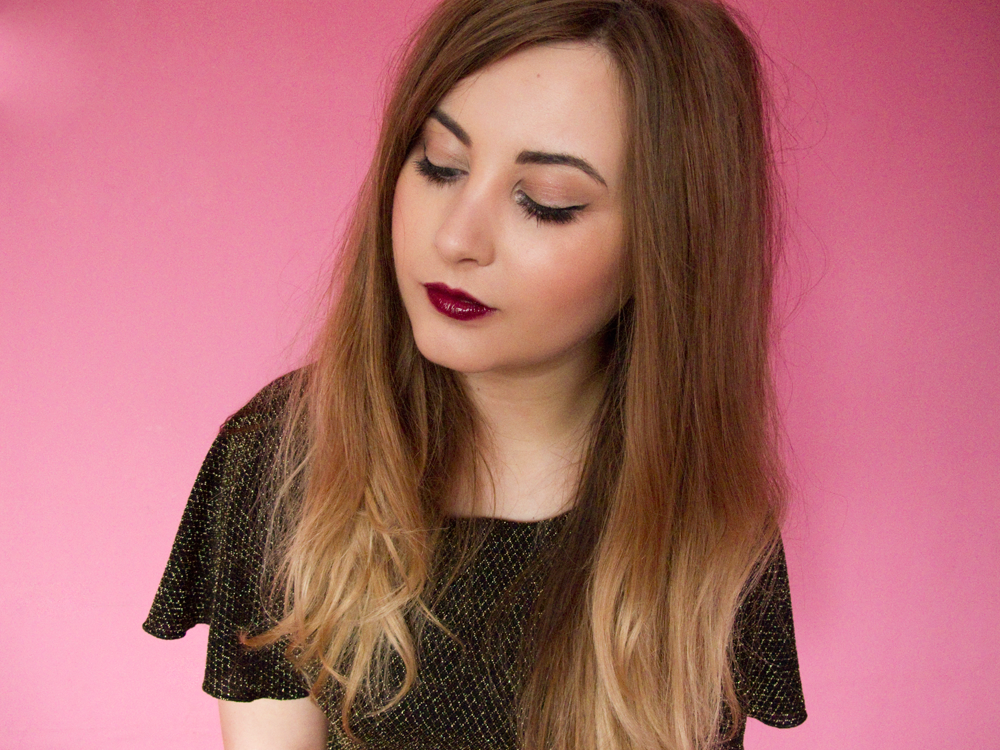 YSL Rouge pur Couture Glossy Stain #22: £22.50*
I realise this blog has basically transformed into a shrine for lip products lately, but bear with me! I seem to be overloaded with lipsticks and the like at the moment - not that I'm complaining in the slightest. YSL's Glossy Stains were launched at the beginning of the year, and while I'd been intrigued, I'd never tried any out. Earlier this month, six brand new shades were introduced as part of the
YSL Vintage Collection
. I posted a picture of myself wearing this on
Instagram
in the week and a few people asked which product it was, so here I am about to sing its praises. It's simply named #22, or perhaps more eloquently known as 'Prune Minimale' - not that there's anything minimal about it!
On first impressions I was pretty taken aback by the look of this. On the wand and in the tiny window of the product it appears very, very purple and I wasn't sure it would suit me (I say this about every lipstick it seems). Upon application - I used
Anna's advice
here - I was immediately in love with the shade, at first a sweet berry hue, which transforms into a deep, juicy plum with the second coat. Before applying, I remove any excess product as I find it much easier to build it up than to try and even it out when you use too much. The colour reminds me of blackcurrant jam and leaves a 'just bitten' look when it does eventually wear back down to a stain. The longevity of the product is outstanding - an hour fidgeting on the tube (let's not forget about the blasts of wind down in those tunnels), drinking, eating, talking and even kissing - perhaps not a full on face eating session with this one, but it permits a good peck or three without colour transference and maintains a glossy appearance which I was completely fascinated with.
The YSL Glossy Stains retail at £22.50 which I think is a fair price considering the high end label and the multi-use this product has. Personally I think it looks great either when worn as intended or even with a little dabbed over a touch of lipbalm. Huge thumbs up! I want more now - have you tried these? Do you have a favourite
shade
?