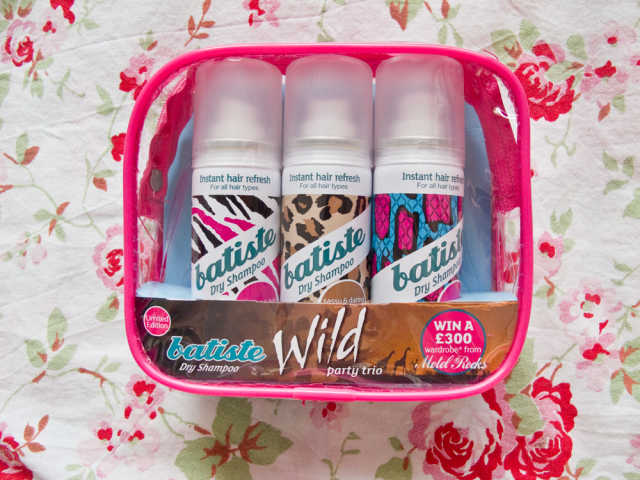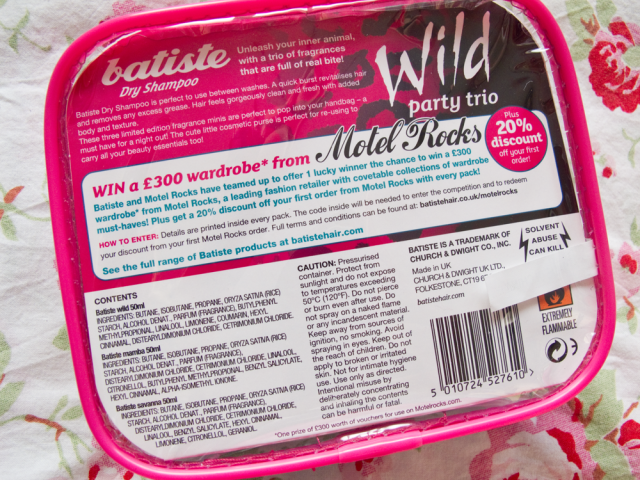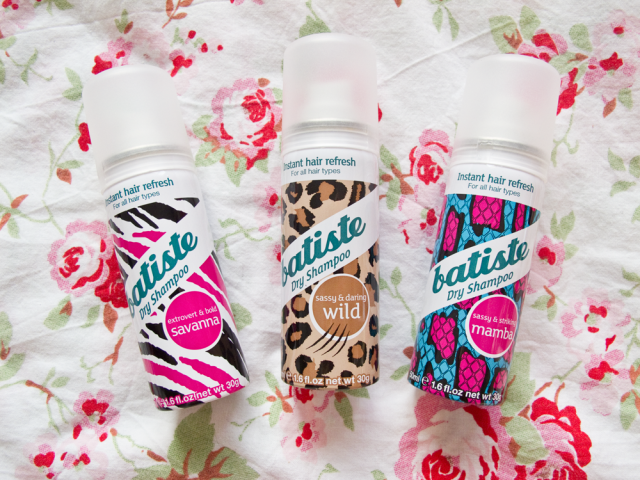 Batiste Dry Shampoo Wild Party Trio Gift Pack: £4.99
I LOVE dry shampoo. It's a total life saver for me. Having really thick hair that takes a lot of effort and time to blow dry and style the way I like, it lets me wash my hair twice a week while still looking fresh. I usually spritz a good helping of the stuff in my roots on sometimes second but mostly third day hair and rub in to make the hair look cleaner and also give it some volume. Batiste is my go to brand for dry shampoo - it's just familiar, I know it works, and comes in a massive range of scents and pretty packaging so there's lots to choose from depending on your mood (or outfit, if you're that fussy). I like that there's a lot of variety even in the miniature versions too, so perfect for travelling. I spotted this little trio in the haircare aisle a while ago and popped it straight into my basket!
The
Wild Party Trio
features their best selling
Wild
fragrance and also two new animal inspired (?!) scents - Savannah in Zebra packaging, and Mamba in snakeskin. It's hard for me to pinpoint the fragrances, but they're all pretty inoffensive - quite musky but fresh at the same time? They're just so tiny and cute and are perfect stocking filler material if you're stuck on gift ideas, or equally as ideal for the party season we are in at the moment!
What's your favourite dry shampoo? How often can you go without washing your hair?