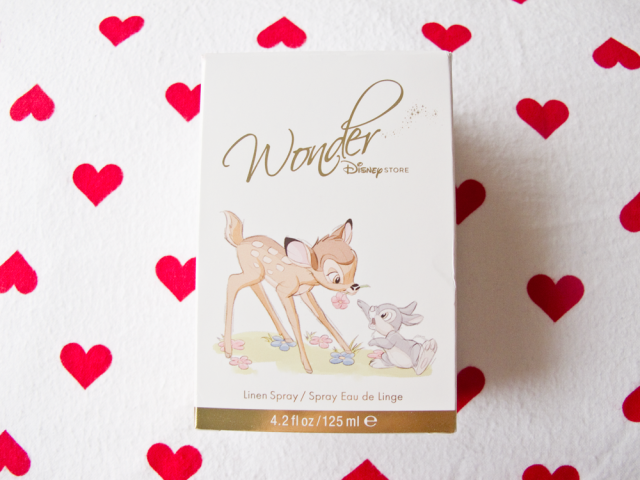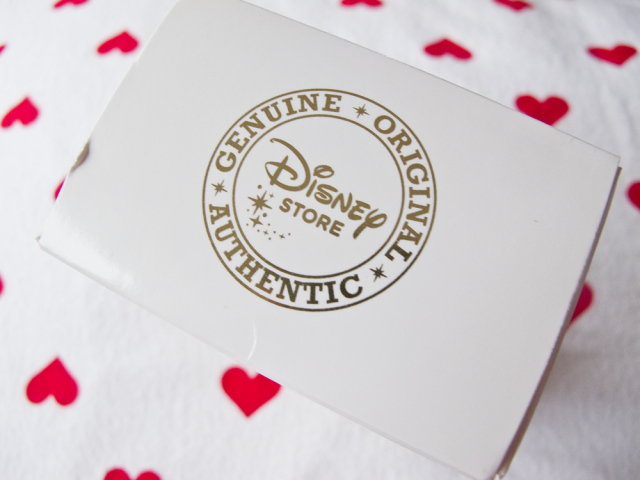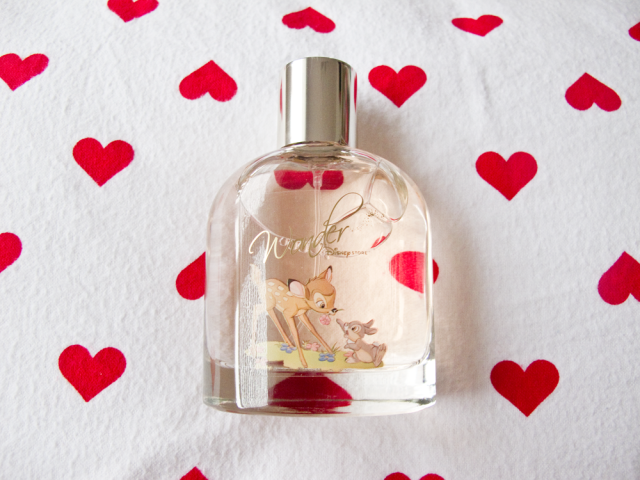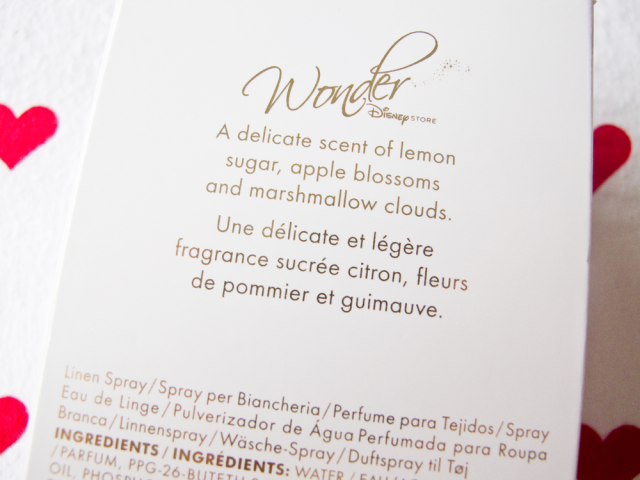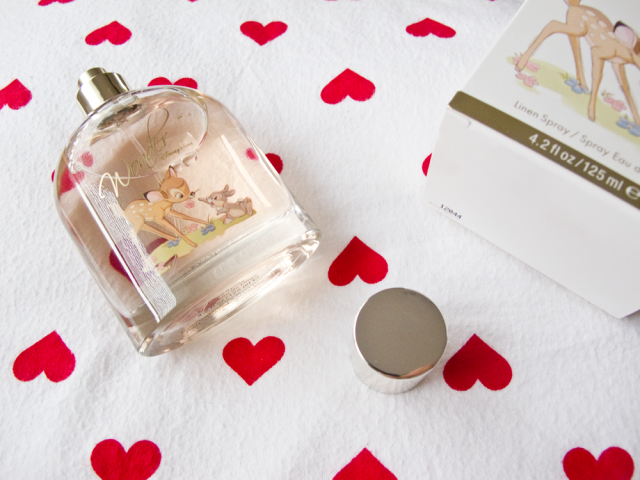 Disney Store Wonder Linen Spray: £8
I was in Westfield a couple of weeks ago and naturally had to pay the Disney Store a visit when I spotted rows of these bottles of linen sprays. Obviously I was drawn to the sweet bottle complete with Bambi and Thumper on the front and of course the smell within. Designed with a baby's room in mind, Wonder is a delicate mix of apple blossoms, lemon sugar and marshmallow. It reminds me of pick 'n' mix in a sweet shop and I could sniff it all day.
This home fragrance is a Disney Store exclusive and when I got it it was half price so I don't know if it was particular to that store (Stratford!) or if it's like that everywhere because it's full price online! I probably would pay the full price in future because it's so lovely and I can see it lasting a while, but I might go pick up a couple more while they're cheaper if I can. I have my eye on the
candle
as well! You can also get a
gift set
as well as
this gorgeous Thumper plush
bathed in the same scent! Lovely for gifts or even a little treat to yourself post festive season!