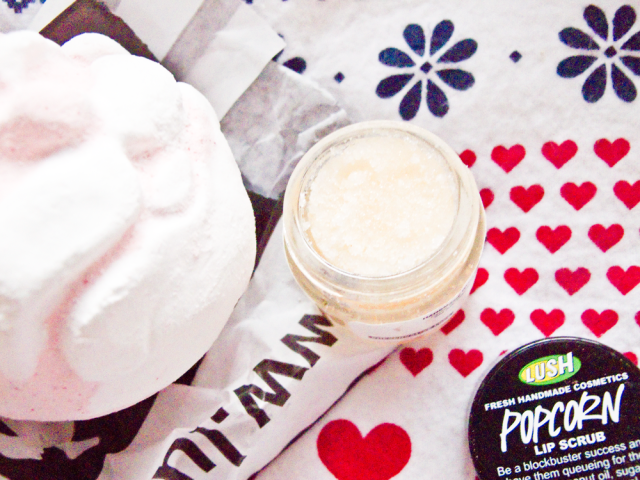 Lush are well-known and pretty popular for their holiday products and gift sets - reviews are usually plastered all over the blogosphere from bathtime and skincare enthusiasts alike. Admittedly I do tend to forget about them when it comes to gifts or even things for myself, but this year I've received a couple of Christmas themed goodies (well done boyfriend!) for birthday & Christmas, and so here are my two cents on the matter in hand..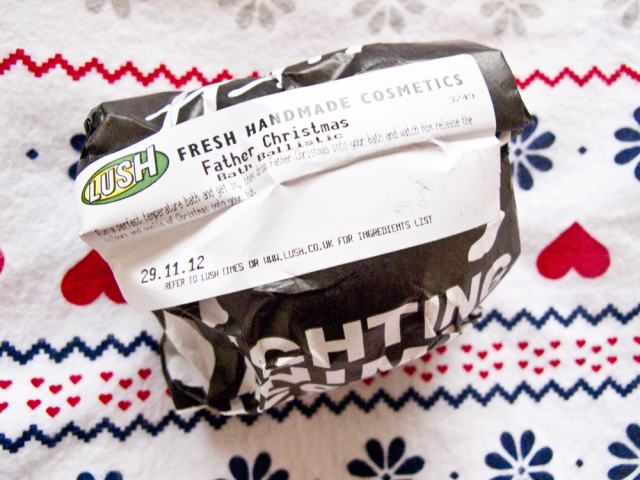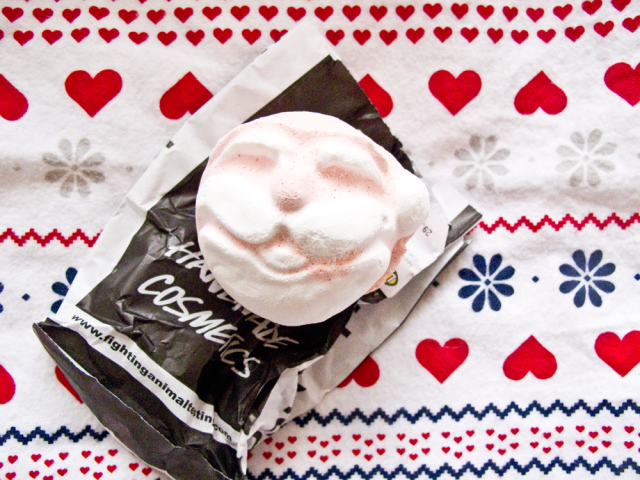 Lush Father Christmas Bath Bomb: £3.25
Described as a bath bomb that 'gives you the colours, the sparkle and the smells of Christmas', the Father Christmas bath ballistic contains mandarin oil and orange flower absolute. The smell is powdery but fresh, quite girly but not really all too festive despite what you'd imagine. The reviews do warn of a bit too much glitter, so I'll be saving this for Christmas Eve when I can be suitably over the top and festive for the occasion if it is that bad!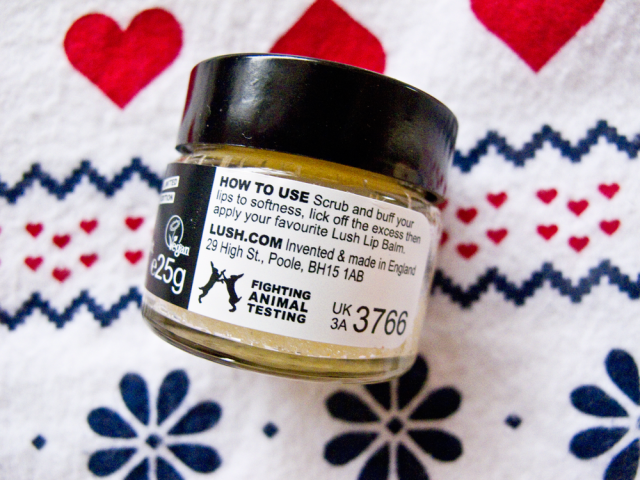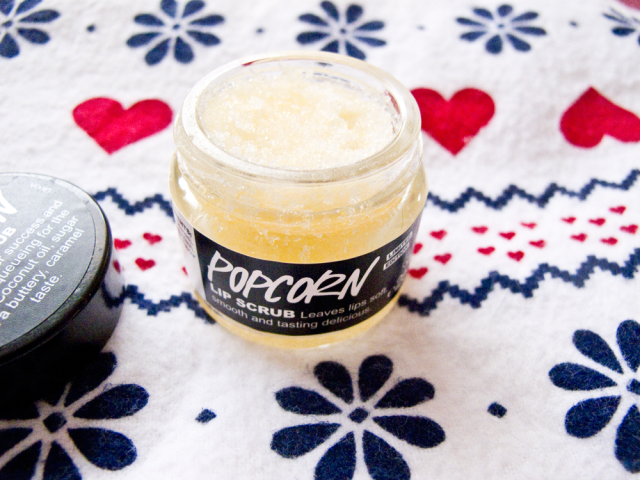 Lush Popcorn Lip Scrub: £5.25
I've used one of the Lush lip scrubs in the past but forgot about it and had to throw it away by the time I came across it again as it was out of date. Oops. I picked the limited edition Popcorn variety this time as I love popcorn (who doesn't?!) and I'm a sucker for not wanting to miss out on limited time products. It's really not that reminiscent of popcorn though I don't think, thanks to its salted caramel flavour. That's not to say it doesn't smell really good though! This scrub contains coconut and jojoba oils, sugar, sea salt, polenta and popping candy for good measure. Simply take a little mound on your finger, scrub over your lips and wipe off (they do say you can eat it, which you can as it's edible.. but when you realise it's sugar mixed up with dead skin cells, suddenly the though isn't quite so appetising). Pop a good lip balm on straight after and you're the proud owner of some super smooth lips!
I'm really pleased with these two little items - although quite pricey in retrospect (you can easily make your own with brown sugar and oil, and a bottle of bubble bath can be bought for £1), they make great stocking fillers and are just generally pretty which is a big factor on my list of justifying seemingly extravagant purchases.
What do you think of Lush - their Christmas range and also their permanent line? Do you have any recommendations?