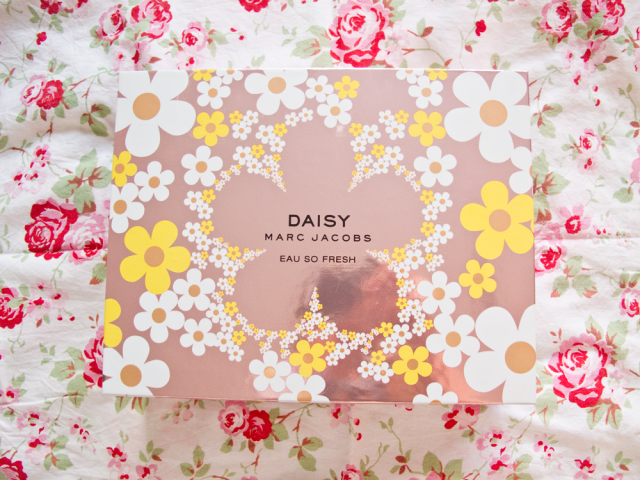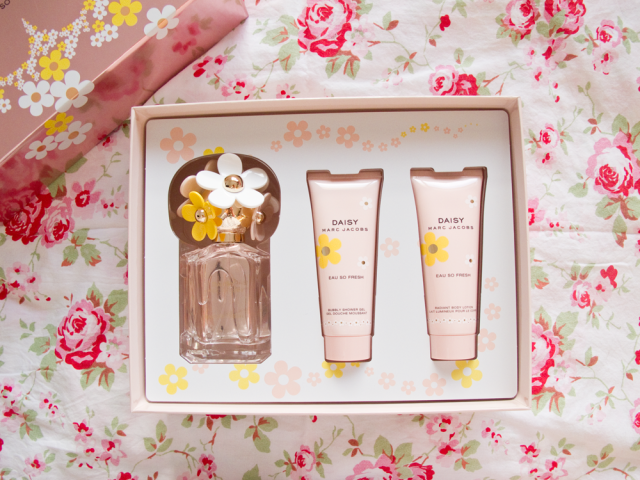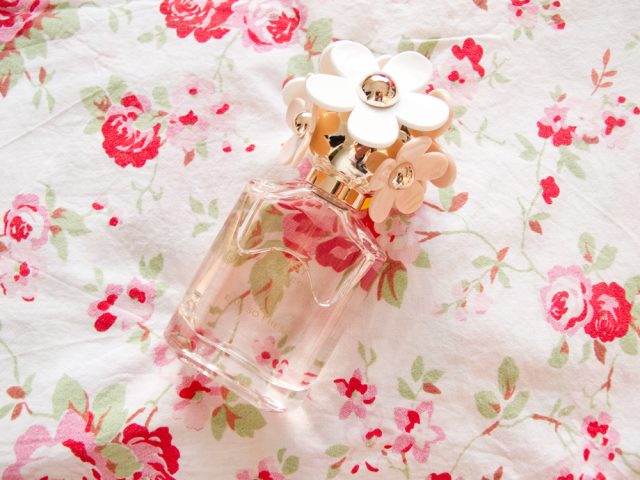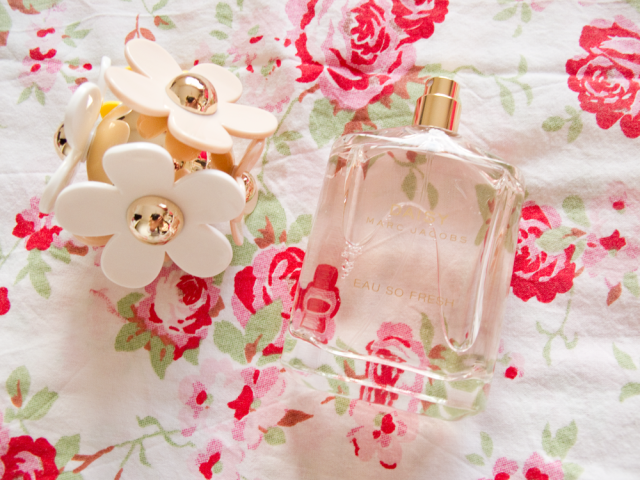 Marc Jacobs Daisy Eau So Fresh gift set: £50

Daisy Eau So Fresh
is my favourite favourite favourite fragrance. I don't know what it is that makes it so spot on for me - obviously
Marc Jacobs
bottles are so beautiful on the outside but the contents are just as perfect for me.
This fragrance is a fruity floral scent with top notes of raspberry, grapefruit and pear, heart notes of wild rose, violet and apple blossom and base notes of plum, cedarwood and musk. The whole feel of the scent is very carefree, girly and whimsical and is just everything I look for in a fragrance. It's light and soft and pretty much suits any time of day so for that reason it's my go-to scent! I do find the wear to be quite good, although usually other people can smell me better than I can smell myself by the end of the day. It's actually the only bottle I've ever completely used up and I just got a new set from my birthday.
Daisy Eau So Fresh
has become my staple on birthday/Christmas wishlists and both occasions fall within a month of each other so I'm lucky enough to get it in a beautifully presented gift set too!
Just a quick note: this set is currently on offer for £42.50 at Debenhams, so be quick if this your favourite too, and don't forget to use your
Beauty Club Card
! Also please remember to
Give As You Live
(see my post about that
here
).
What's your favourite scent of all time? Have you smelled
Daisy Eau So Fresh
- what do you think of it?