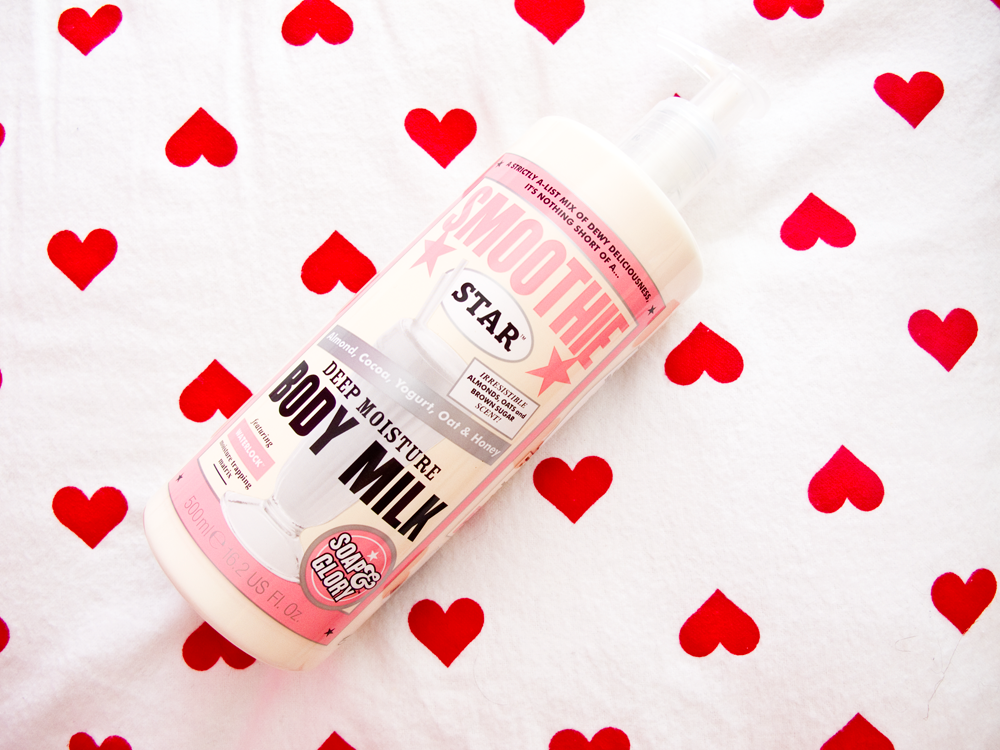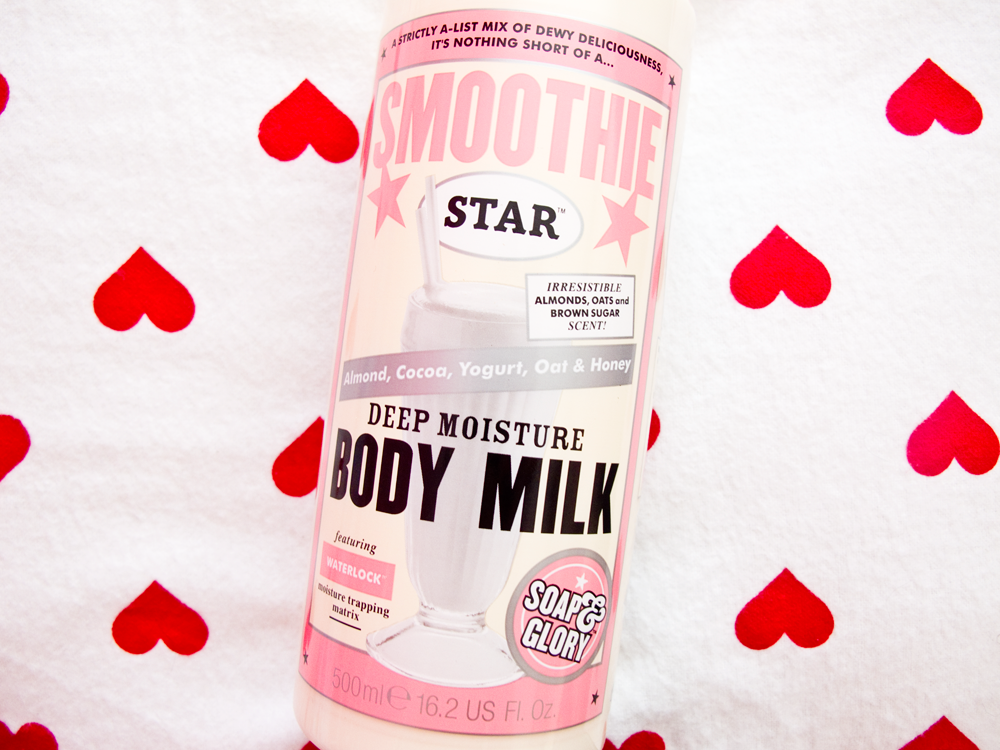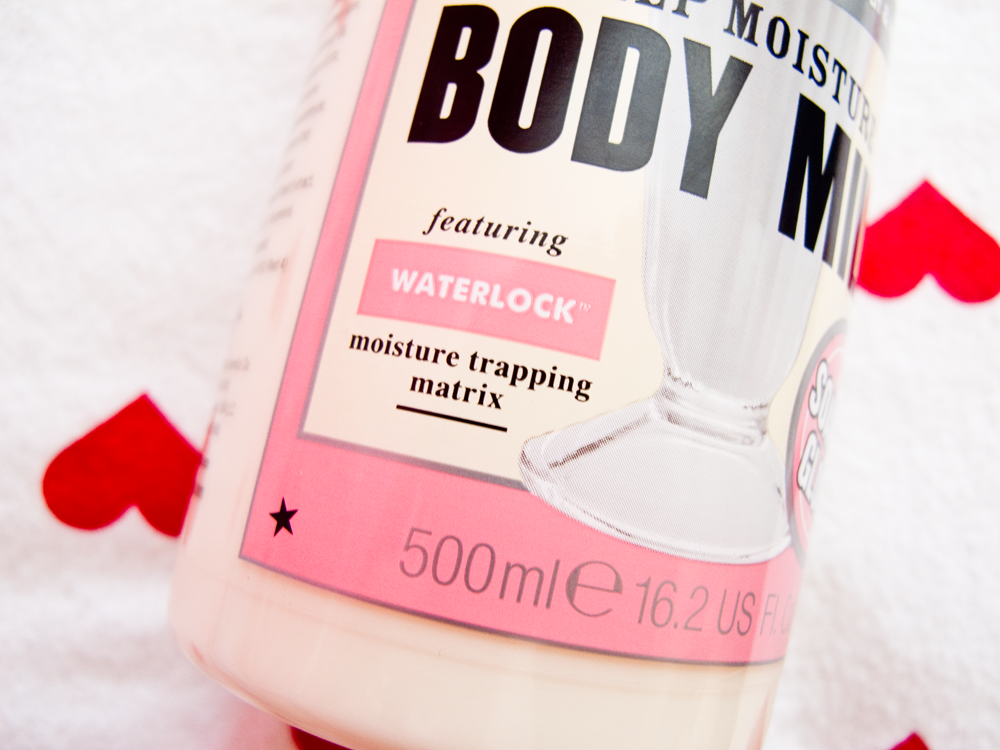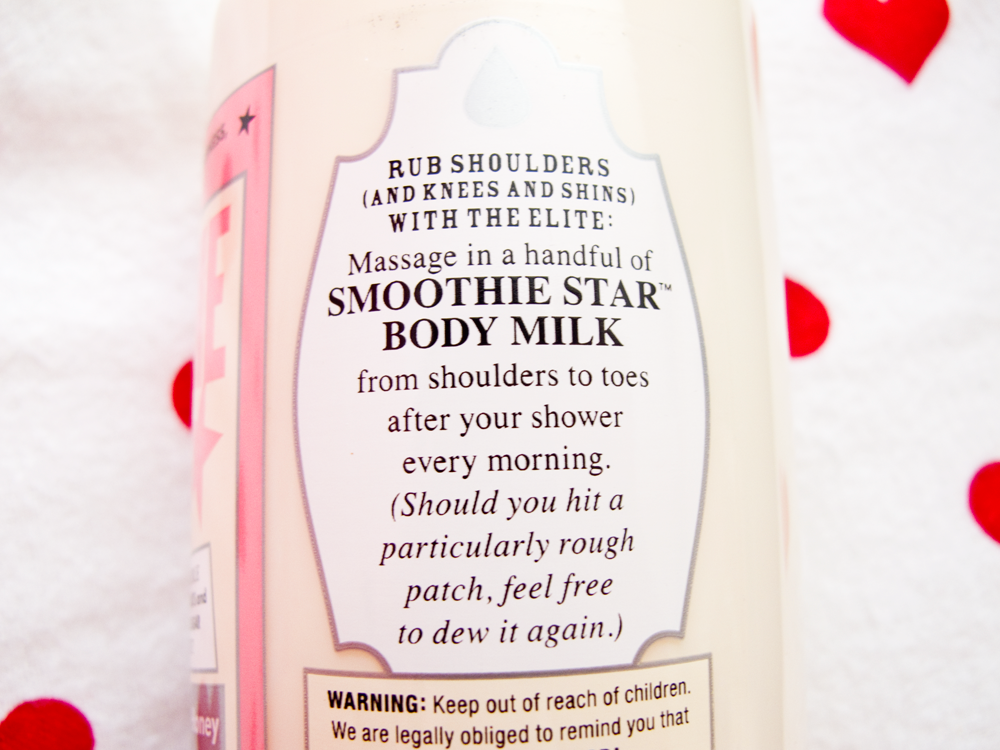 Soap & Glory Smoothie Star Body Milk: £10
Since buying and loving Soap & Glory's
Smoothie Star Body Butter
, I thought I'd try this one out too for whenever I need to moisturise but don't have the time to indulge in a thick butter. I am utterly in love with the smell of the buttercream so expected this to be the same fragrance, but it's slightly different. Instead of pistachio, almond and vanilla, the body milk has an almond, oat and brown sugar scent - so while still sweet, it's not quite as delicious smelling in my opinion. Then again it's probably better for when you're going out as you'll have a perfume on and stuff so it won't interfere with other fragrances. Containing cocoa butter, shea butter, coconut oil and their 'WATERLOCK™ moisture-trapping matrix' this leaves the skin feeling soft, supple and ready to face the winter cold.
While I don't like it as much as the body butter, I do tend to use this one more as it's quicker and easier to use on a daily basis. My favourite routine is to use this after a hot bubble bath in the evening and then go over the drier part of my body with the
Smoothie Star Body Buttercream
. Sugary sweet body bliss! Have you tried this body lotion?