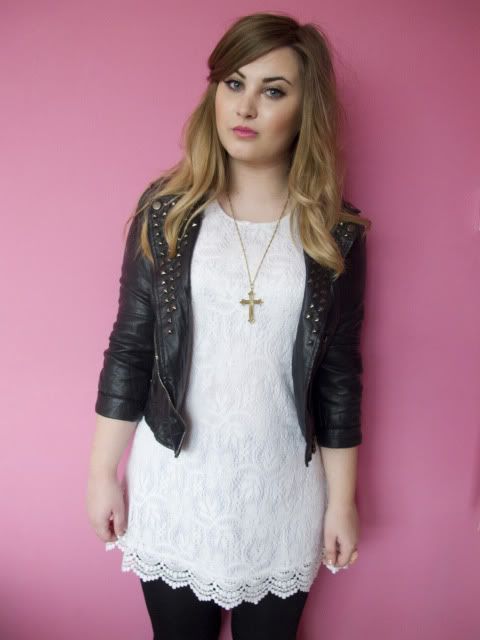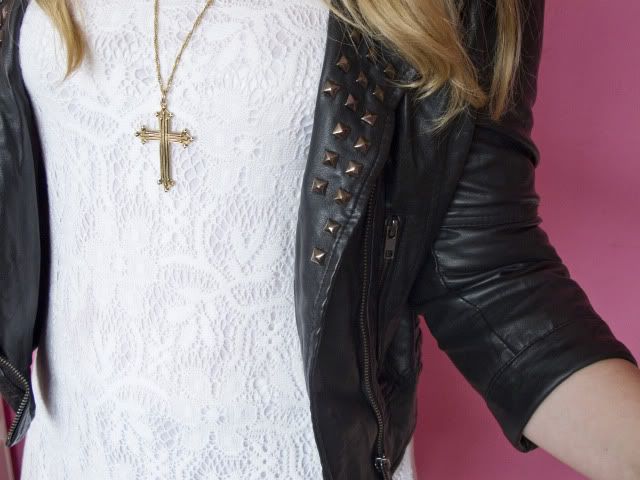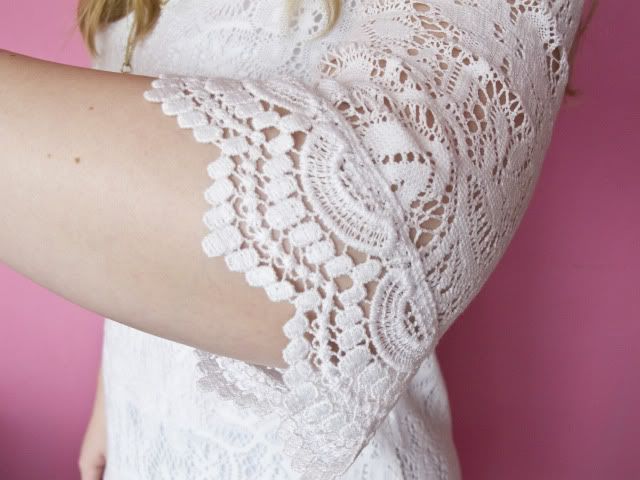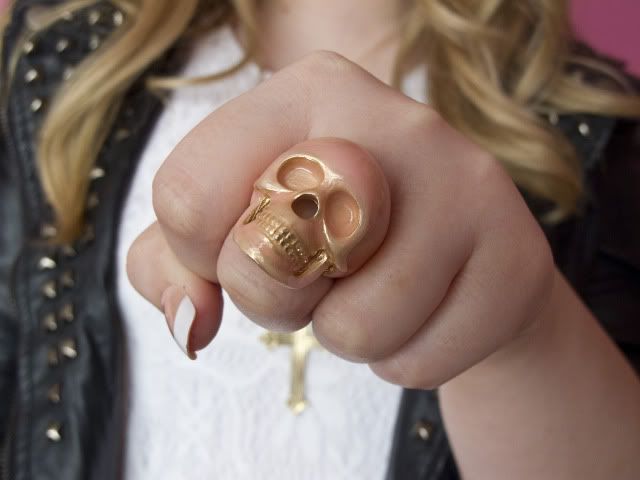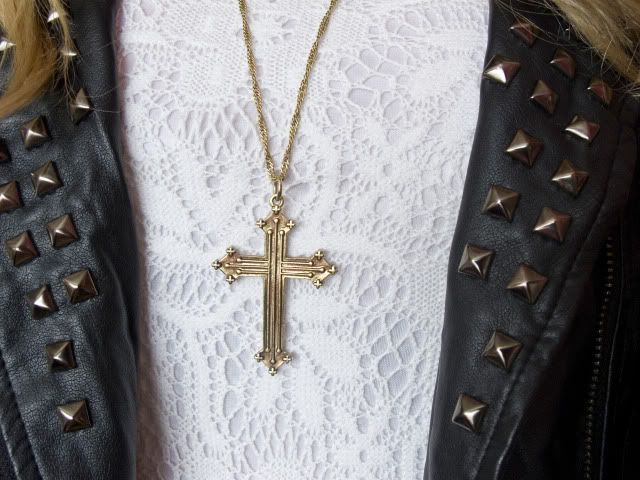 dress: store
jacket: DIY via primark
necklace: disney couture
ring: topshop
About to hop into bed but here's what I wore today! I got the dress a couple of weeks ago in a panic spree for
LFW
and wore it on the
Tuesday
. Then wore it out for a friend's birthday, and finally again today! So easy to throw on, doesn't need ironing and the studded pleather balances out the girliness of the dress. Ugly-pretty is my favourite!
Went to the
GlossyBox
ambassadors event at
Harrods
this evening, ate macarons, drank champagne and oogled over all the upcoming products in the March box! Before that myself,
Kate
and
Lily
went to
Wahaca
and then to a
Pixi
event. More on those soon (apart from the food obviously as that's all gone now..)!
Getting my hair done tomorrow night, nothing drastic just a trim and maybe a restyle! Haven't had it professionally done in 2 years so I'm looking forward to it! Also have £50 to spend at
MAC
so am wondering what to buy? Have my eyes on a blusher and a couple of lipstick shades but not sure what else I want! Any recommendations?
Also just thought I'd tell you about
BuyaPowa
and the current 'bloggers week' they are running! A bunch of bloggers - myself included - were asked to pick a product for a co-buy and I picked my favourite perfume! It's
Marc Jacobs Daisy Eau So Fresh
and will go down to as low as £35! Click
here
to see the deal and read more about it!