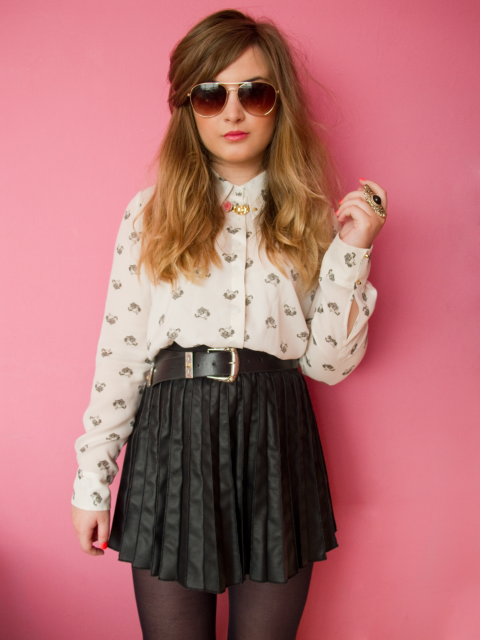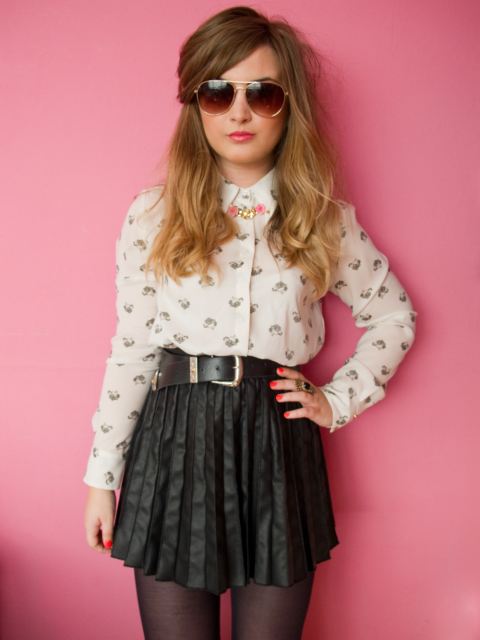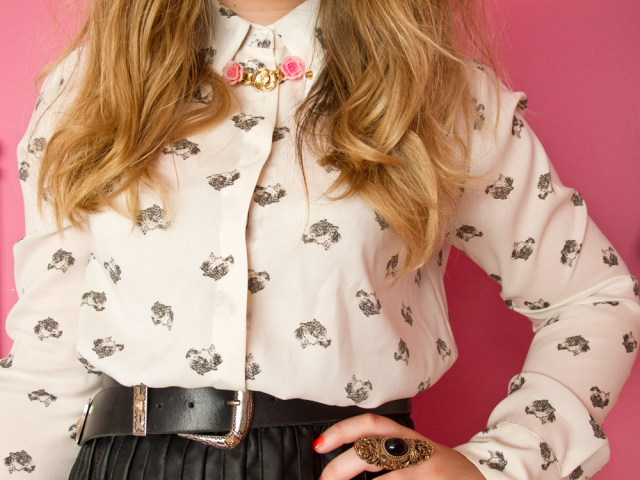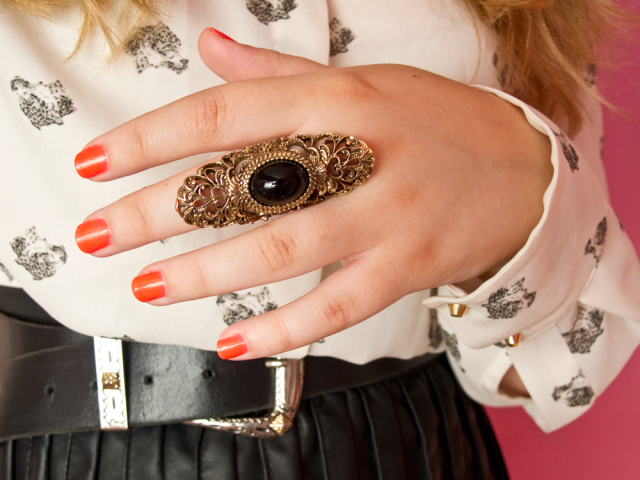 shirt: Zara
skirt: Primark
belt: vintage
necklace: ASOS
ring: Primark
aviators: H&M
lips: MAC Watch Me Simmer
nails: Models Own Pink Punch
Oops, slept on my hair when it was a bit damp (I was obviously VERY tired as I only noticed all my pyjama buttons were done up wrong when I woke up this morning) so before anyone asks how I got my hair like this, there's your answer! Cue bird's nest and a generous amount of hair oil to calm it down a little!
Got this
Zara shirt
in the
post
last week. I love that it's still a bit sheer but covers you up a lot more than most of the shirts around right now. The stud detailing on the collar and cuffs is just gorgeous too. Over the moon with it and it's a lot cheaper than you would expect judging current high street prices -
Topshop
I'm looking at you. Also gone a little bit crazy lately on the collar necklaces front, so expect to see a few more in the near future.
Have listed a bunch of things on
eBay
, all ending Sunday night. If you ever see anyone using my pictures and it's not my username, obviously it's not me so don't be fooled! I really don't want people emailing me thinking I haven't sent them something, so till eBay knuckle down with their picture regulations I'm just going to have to keep saying this!
PS. If you haven't entered my
giveaway
for a
Diana Mini & Flash
it ends at midnight! Good luck!