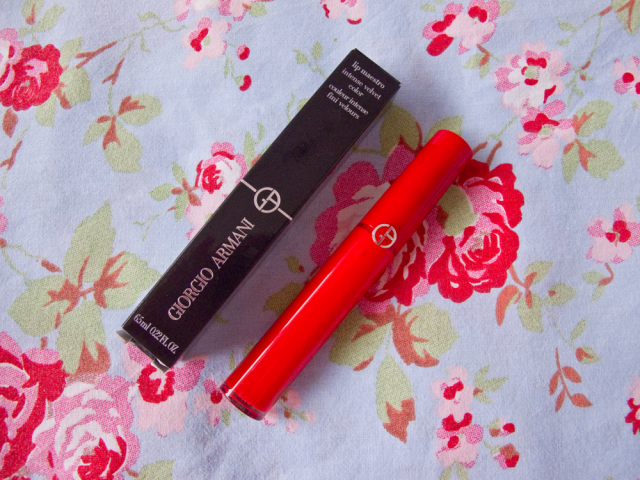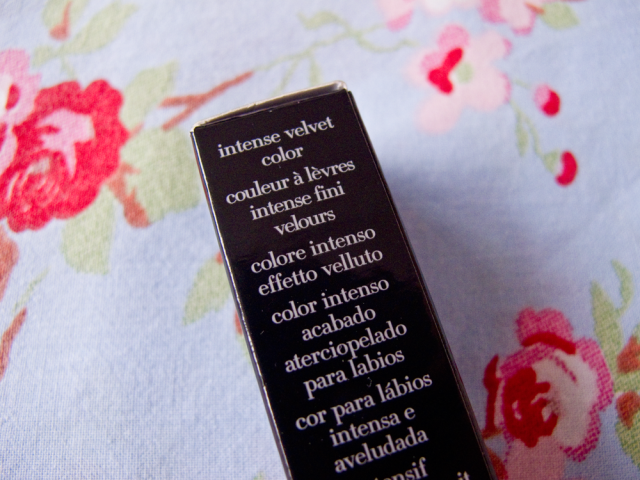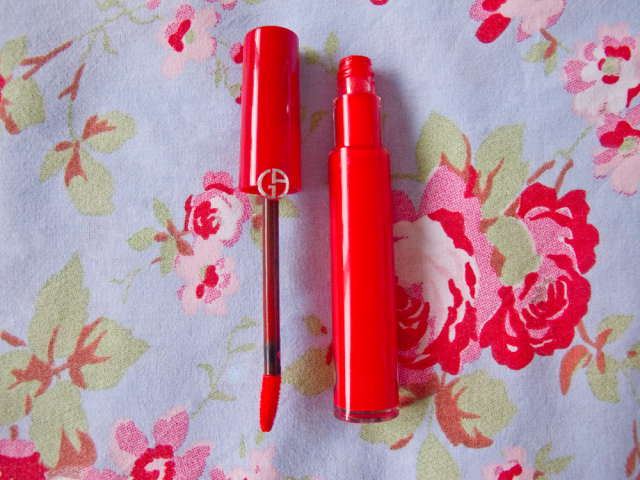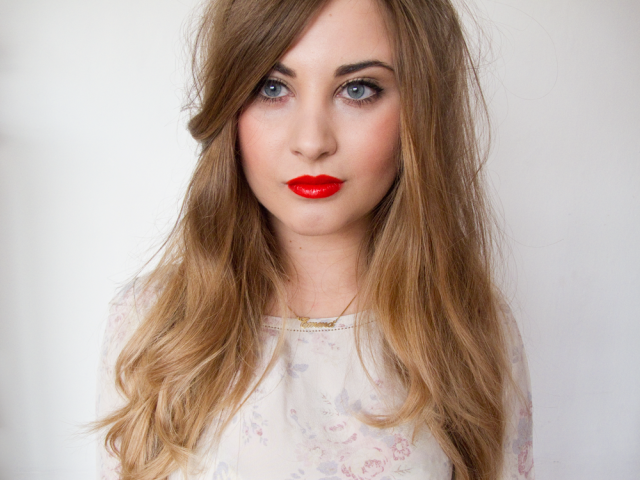 Giorgio Armani Lip Maestro #401: £25*
Now that the holiday season has been and gone you're probably sick of seeing and hearing about red lips. I've been using the
Giorgio Armani Lip Maestro
in #401 for a couple of months now and am loving the results.
Penned as the 'next generation of lip colour', this matte lip lacquer gives an intense colour pay off as well as a velvety rich finish with seriously long wear time. I absolutely love the shade - a vibrant red with a hint of orange to really brighten the face and bring full attention to your pout. The application is smooth and pretty hard to get wrong thanks to the super soft doe foot wand; no need for a lip liner beforehand with this gem! It feels really comfortable on the lips and dries down without drying up. On me it fades to an orangey tint but still looks just as good.
There's a whole bunch of reds, plums and muted pinks to choose from - I'm going to have a peek at #500 next time I'm at a counter. At £25 they aren't the cheapest lip product but I can't say I don't completely love this!
What are your thoughts on the concept of liquid lipsticks? Is this something you've tried or would like to?