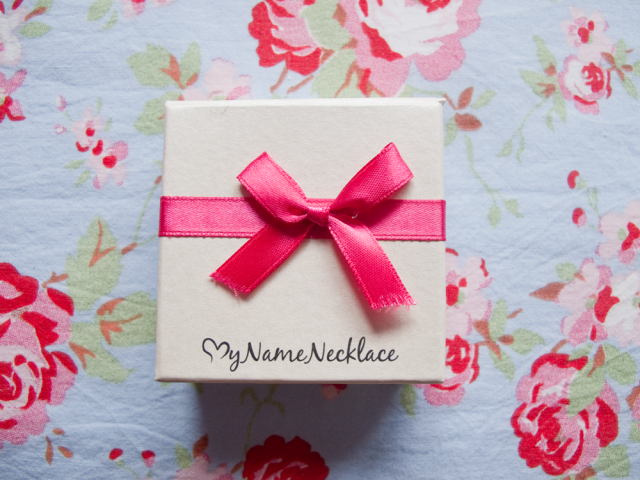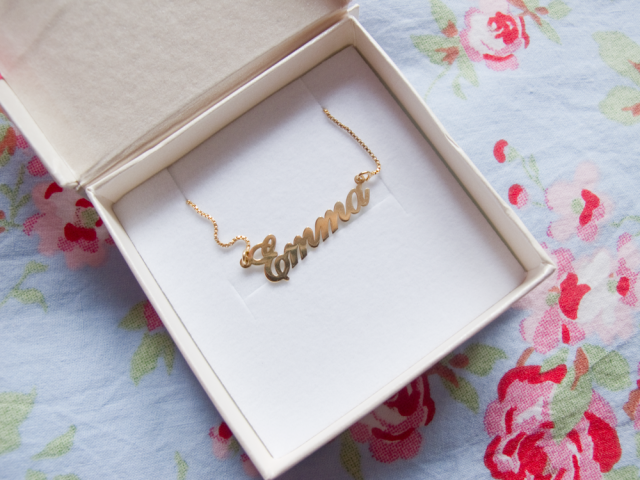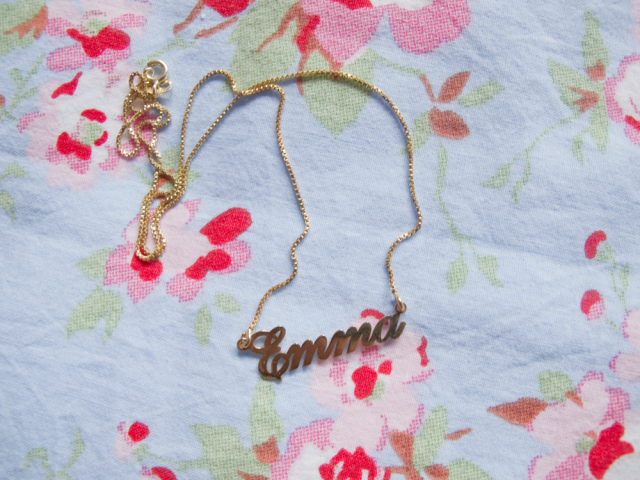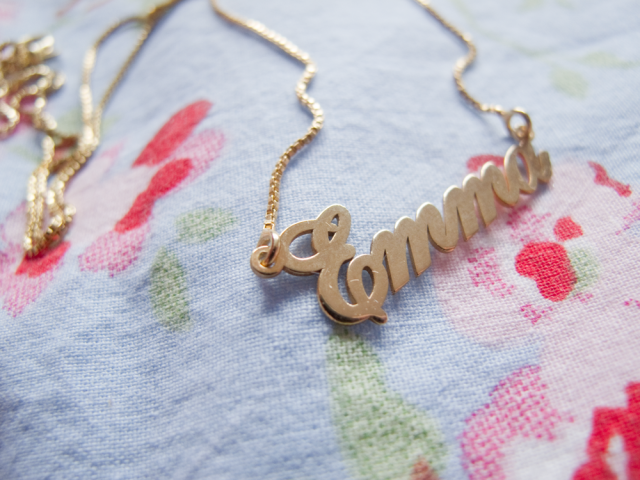 Small 18ct Gold-Plated Sterling Silver "Carrie" Style Name Necklace: £39.90*
Sex and the City is a huge guilty pleasure of mine (oh wait, I'm not even guilty). The six hit series and the two feature films that followed have been watched over and over by me and are a great talking point when it comes to girly gossip about men, boys, friendship and life in general. While I see a little of myself in each of the four - and I guess everyone does, that's the whole appeal of the show - Carrie Bradshaw, with her penchant for shoes and the fact that she writes for a living, speaks mostly to me. I've always been a fan of name jewellery; it can be tacky but when it's done right I think it's beautiful. I've had this dainty little necklace for a while now, and like Carrie, it's one of my most treasured pieces. I chose the standard 18" chain and it's the perfect length to wear with anything - it looks especially sweet worn underneath a collar so just the name is peeking through! It's delicate looking but surprisingly good quality, and this kind of thing would make a perfect present for a loved one; or as I always say, for yourself..
Are you a fan of this type of jewellery? Which Sex and the City lady would you say you're most like and why?