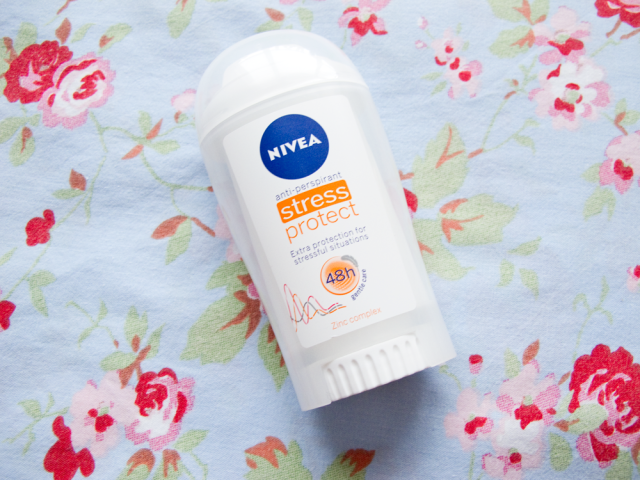 sponsored post
Bit of a strange one yes, but bear with me! The folks at
NIVEA
asked me to test out their brand new deodorant out by.. wait for it.. baking a cake. Not just any old fruit or fairy cake though, ohh no. A 'white chocolate, lemon and macadamia Genoise layer cake'. Say whaaat?! Sounds complex and rightly so. But why bake a cake?!
Basically, when you sweat from exercise or heat, it's a completely different type of perspiration than from when you get all hot and bothered from stress. It apparently smells a lot worse than the former and also has a quicker onset too. Gross. New NIVEA Stress Protect has been proven to minimise stressy sweat by as much as 85% and also has added avocado oil to moisturise your underarms whilst tacking and sweat. Super! A most difficult recipe was concocted by Holly Bell (of
The Great British Bake Off
fame) and my work was definitely cut out today.
Here's the finished result before I even
relive the nightmare of
talk about the process..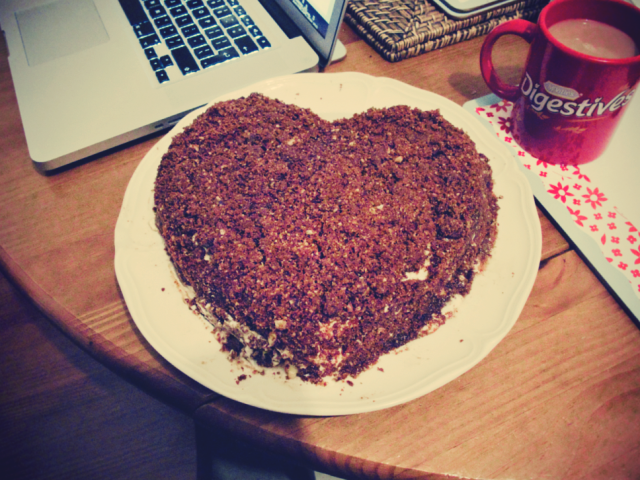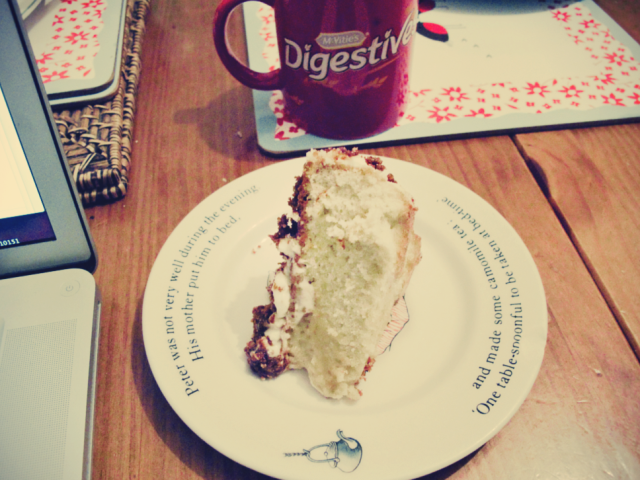 There were four stages to this recipe; a sponge cake, mousse, lemon syrup and finally a praline crumb. Luckily my boyfriend coincidentally had a day off so was present to assist (and mock..) for the duration. A great deal of whisking was involved which was lovingly palmed off to him, although I still have dead arms from my poor efforts. The recipe said white chocolate so I don't know if the fact I used cooking chocolate altered the outcome - slightly nightmarish beginning included the first batch of chocolate melting as expected, only then to carry on and cook itself into some kind of cakey paste?! Bizarre. I did have another lot after this though, so all was not lost and I started again. It seemed to take ages to get the cream and egg whites to look like they were supposed to, but much to my surprise the cake looked pretty delicious when it was time to take it out of the oven! Both the syrup and crumb were easy peasy to make, and everyone who's tried a slice (just my dad then) has enjoyed it so I'm very relieved indeed.
As for the deodorant, I'm still smelling as fresh as a daisy since my shower this morning. Even after all the panicking and dilly-dallying around in a boiling hot kitchen all afternoon! What do you think of my cake? Initially I thought it was an absolute abomination, but in retrospect I don't think it was
that
much of a failure! Or perhaps it just looks like a dream compared to the mountain of washing up I have ahead of me..
NIVEA Stress Protect is available now for: 250ml spray £3.29 - 150ml spray £2.29 - sticks £2.49 - roll-on £2.03 (RRP).