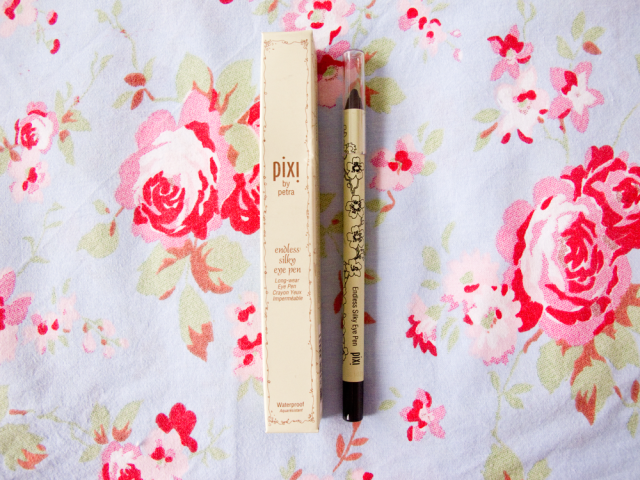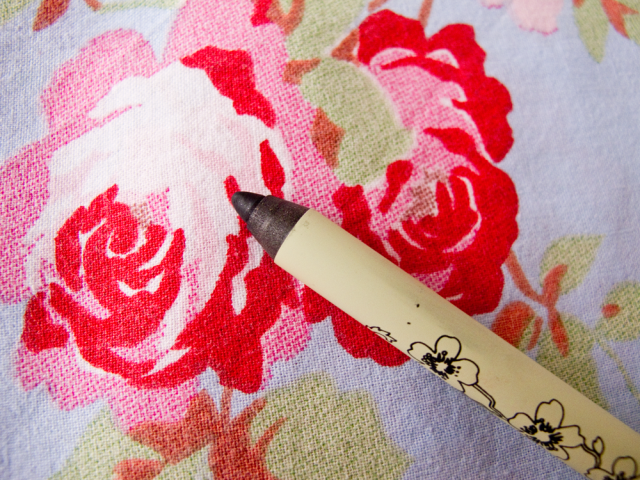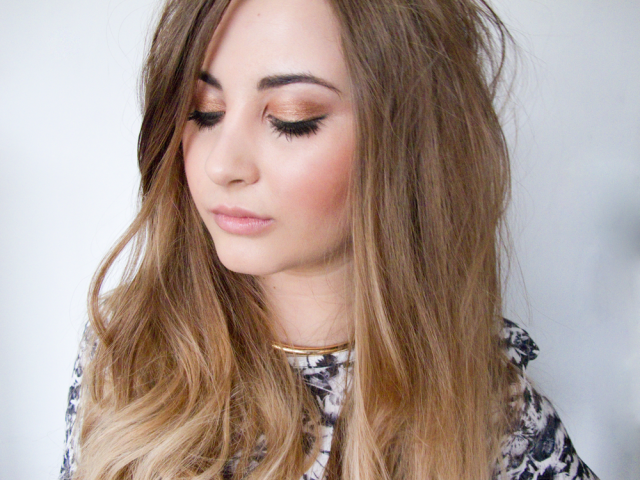 Pixi Endless Silky Eye Pen: £9.50*
Since being so impressed with their
Lash Line Ink
, I was keen to see how the
Endless Silky Eye Pen
compared despite the fact that pencil liners aren't usually my thing. I swatched one at a Pixi event a couple of months ago and was immediately impressed with the result on the back of my hand - so was excited to try it out properly. As I said, I'm not a massive fan of using pencil liners but this is just gorgeous. Aptly named silky, it's super black, is surprisingly long-wearing for a pencil and is easy to remove. I apply straight from the pencil after I've finished the rest of my eye makeup, and blend it in with an angled brow brush to get the shape totally perfect and for a slightly smoky effect.
I'm not sure if I like the pen or pencil version from Pixi to be honest, perhaps it could be said that pencils generally last a lot longer than pens which can be prone to drying out (although mine hasn't), so that could be the overall winner. I would say they're both worth a try though, as I genuinely love both versions so much!
Have you tried the
Endless Silky Eye Pen
or the
Lash Line Ink
? What's your favourite format for liners?