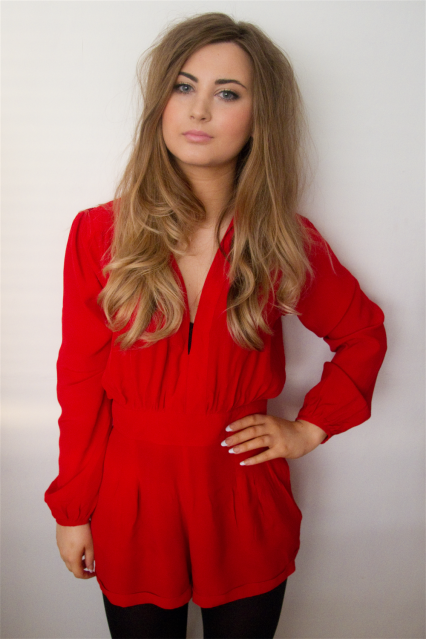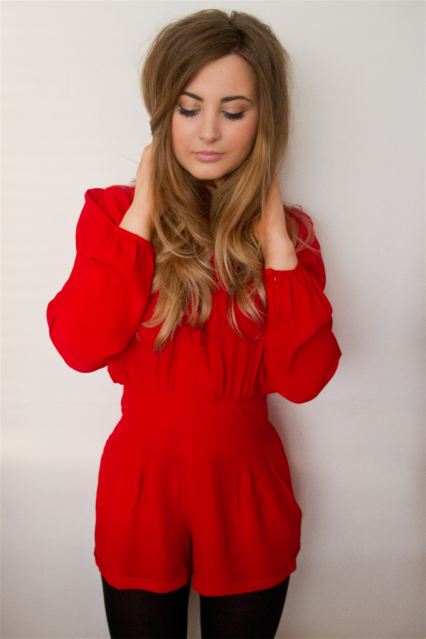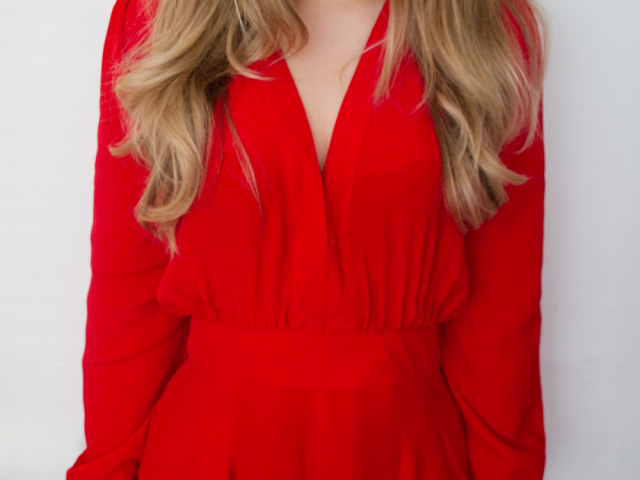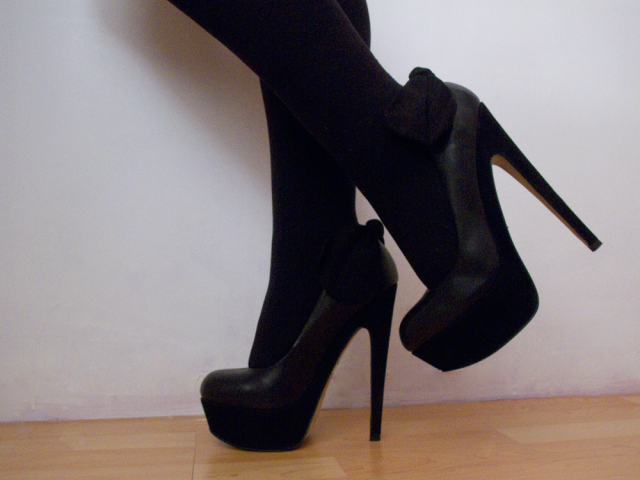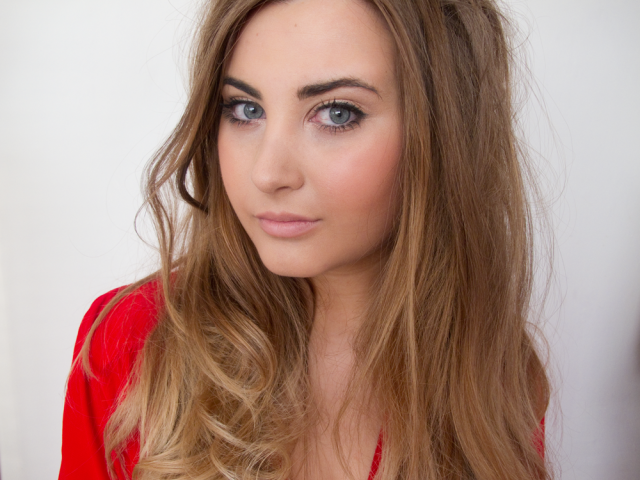 playsuit: Motel*
heels: Topshop
nails: Primark
HI GUAISE IT'S ME! My last outfit post was in early November so I thought it was about time I tried doing one before January was through. I now have white walls so it'll be a lot easier (hopefully - time will tell!) to work with what little daylight we're getting at the moment as well as the background not clashing with my clothes! Anyway, boringness aside.. this lovely bright red playsuit arrived at my doorstep the other day and I can't wait for a chance to wear it beyond the realms of my bedroom. Definitely need to find myself a safety pin before I go out in it though - whoops!
The shoes you can't really see properly so I'll try to take another photo soon and replace this one. They're probably my favourite pair of heels ever which is no mean feat seeing as I have 643093 pairs (approx.); and they took a
lot
of tracking down so it's only right that I love them so much. Leather and suede, bows and a super high heel.. aahhh.
I'll try to keep these kinds of posts regular - maybe two a week? Let me know what sort of thing you like to see/read best on here, I'd love to know! This feels like it's been the most self-indulgent post of all time so I think I'll leave it there. Also I'll be posting about my nails soon - can't quite get used to doing normal stuff wearing them though!