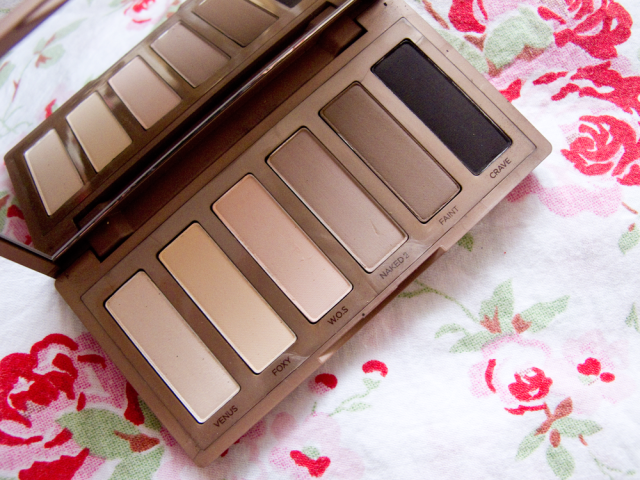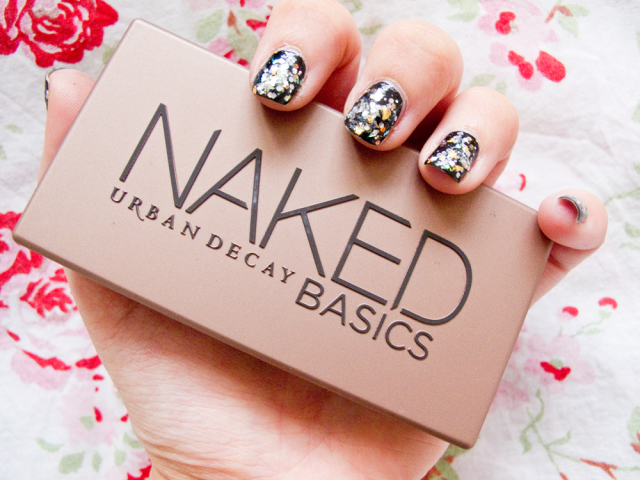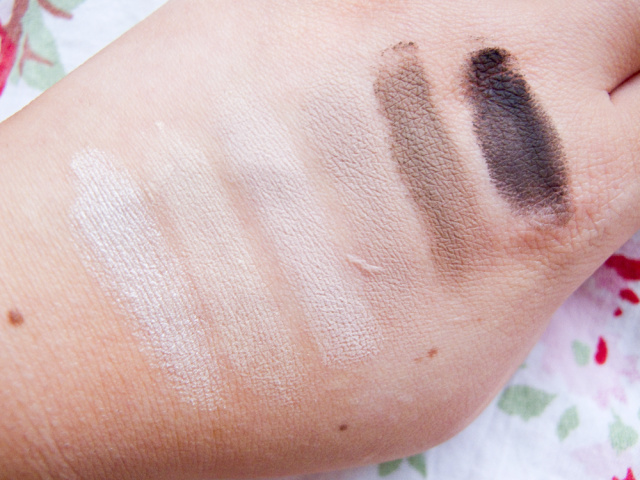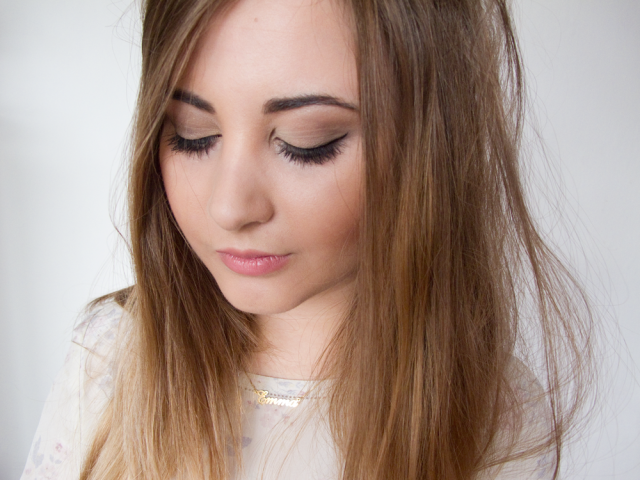 Urban Decay Naked Basics Palette: £20*
I've never tried Urban Decay's first Naked palette but I have the
Naked2
(full post
here
). When I caught wind of this miniature version of matte shades I was really excited as the previous palettes were full of mostly shimmers.
Naked Basics has six matte shades ranging from an almost white to a carbon black. I like to use Venus (tiny hint of shimmer) on the brow bone and also in the inner corner of the eye - it's very, very pale so I use a light hand. Foxy (also in the
Naked2
palette) is a perfect base to counteract any redness and followed by Walk of Shame this creates a beautiful neutral lid. Naked 2 is applied to the outer half of the eyelid and blended, with Faint in the crease. Finally, Crave is used as a liner - I prefer to use a tiny brush to tightline the eyes as I like the finish of liquid liner better.
Compared to the larger palettes, this is a great little set for every day and for travelling. The packaging feels a little bit rubbery (although not quite as much as say, NARS packaging) so could be prone to getting a tad grubby but I've not had any problems so far. I love this for on the go as Crave also makes for a great brow shade for me too, so it helps me to further streamline my makeup bag. The fallout is noticeable and a bit of a pain so I use a foundation brush to just buff underneath my eye before powdering the rest of my makeup. These shadows are beautifully pigmented and extremely easy to blend, so the Naked Basics palette would be a great addition for any eyeshadow obsessive or an equally ideal starting point if you don't really use shadows and don't know where to start. Simplicity
can
be pretty!
What do you think of this palette? Have you ever used any of the
Naked series
? Do you prefer mattes or shimmers?