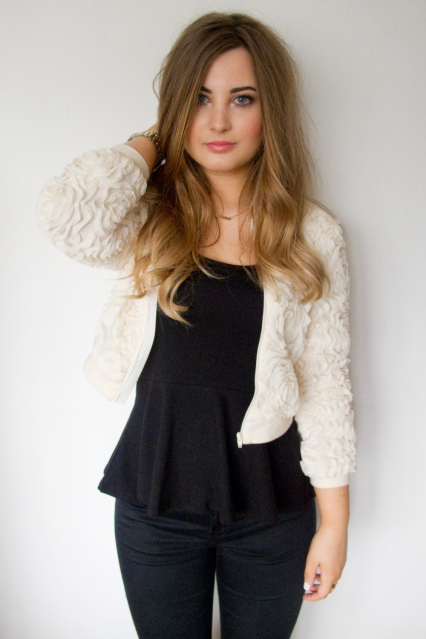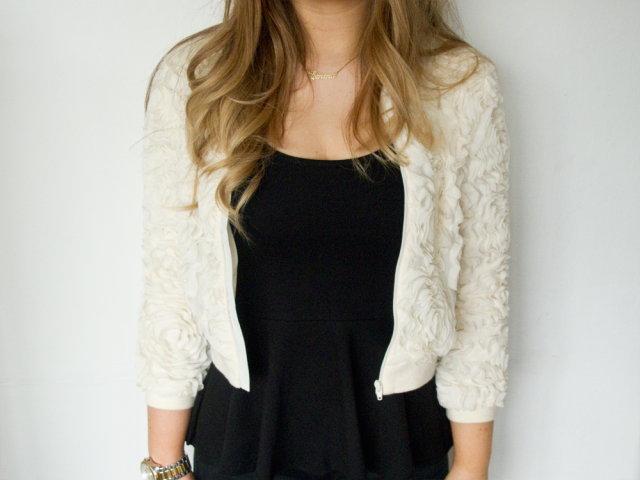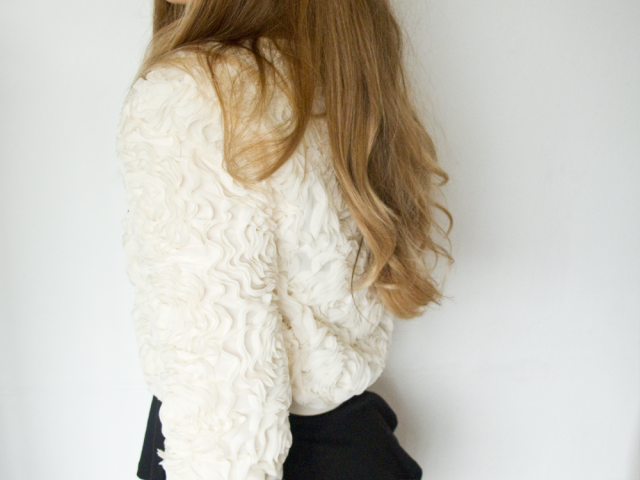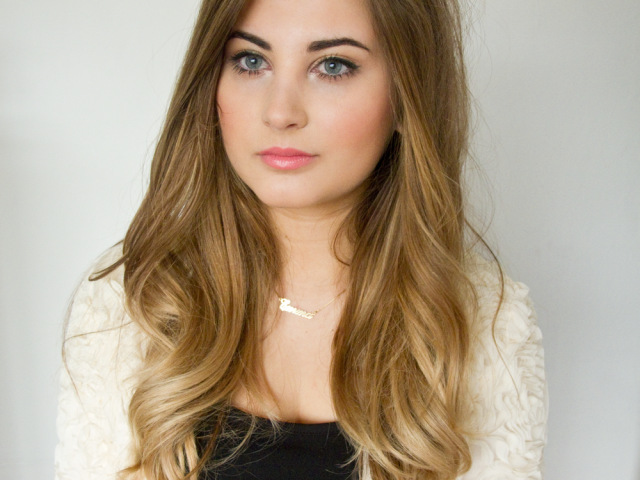 jacket: H&M kids
top: Primark
jeans: Topshop
necklace: My Name Necklace*
watch: Juicy Couture
Oh gosh. This is definitely one of those outfits that look really nice in real life but in photos I just look podgy. Which I guess I am at the moment - thanks to the extreme cold and rubbish weather forcing me to basically hibernate! I really need to stop drinking so much coffee as well but it's so hard to resist a warm cup of goodness! I've been super, super tired lately for some unknown reason, I made sure I slept longer today and all it's done is made me groggy and lethargic! Zzz.
Moaning phase - over. Gushing phase - BEGIN. How cute is this little jacket I found in the H&M kids section?! I originally saw it in Brent Cross but only up to 10-year-old sizes. I managed to track down a 14+ in another store and went straight to the till without trying it. I really didn't think it would fit but it's a dream! I think it's supposed to be cropped anyway, I'm sure it was part of a wedding style outfit but I can't see it online! It's very reminiscent of the
American Apparel jumpers
(which are ridiculously priced - some good dupes on eBay
here
though!) but I've been after a Carrie style floral bomber for ages so this was just the ticket. I just wish it came in more colours as I'd have a whole rainbow of them!
I wanted to keep the rest of the outfit simple but in retrospect I think it would look better with a plain black tee rather than a peplum. It may be hard to believe but I actually don't own one, so that needs to change. Jeans, as ever, my beloved
Leighs
.
Do you have anything planned for tomorrow? I trust everyone is still full to the brim with pancakes from yesterday?