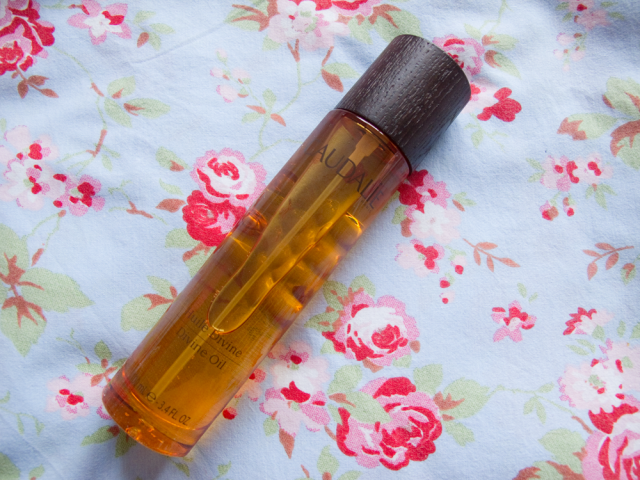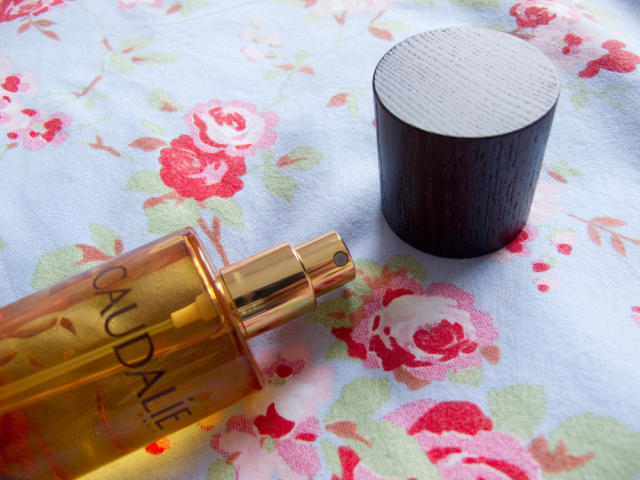 Caudalie Divine Oil (100ml): £25*
No matter what I use in my shower or bath, my skin always feels dry and tight afterwards without moisturising. Sometimes a slather of body butter all over feels like such a chore though.. enter Caudalie Divine Oil. This wonder multi-use product contains a blend of four precious oils including grape, hibiscus, sesame and argan oils. The scent is very comforting but fresh and leaves the skin feeling silky smooth. The bottle has a spray applicator which I personally think is fantastic for an oil as it cuts out any pouring, overspill and general mess. The bottle has a simple design yet feels super luxurious with it. Great for using as a normal body oil, Caudalie Divine Oil is also suitable for using on your face, hair and cuticles (and in the bath!); and I'm very pleased to report that it hasn't made me break out unlike some other 'multi-purpose' oils I've tried in the past.
Caudalie Divine Oil is on the pricier side of oils, but as you can use it all over the body, put with the spray bottle so you don't use too much, the cost per use is brought right back down. Cheaper oils are often filled with nasties such as inexpensive mineral oil (it's in a lot of less expensive products and is basically foreign to the human body, so can be harmful - but we'll save that for another time) so for a bottle to be filled to the brim with natural goodness is great! I tend to overdo it with products like this but Caudalie's offering is effective enough without being too heavy on the skin.
It's an elaborate purchase, but I'd definitely rather use something like this instead of either waiting an age for heavy lotions to sink in or even worse, skipping the moisturising step altogether. Two thumbs up! Are you a fan of Caudalie?