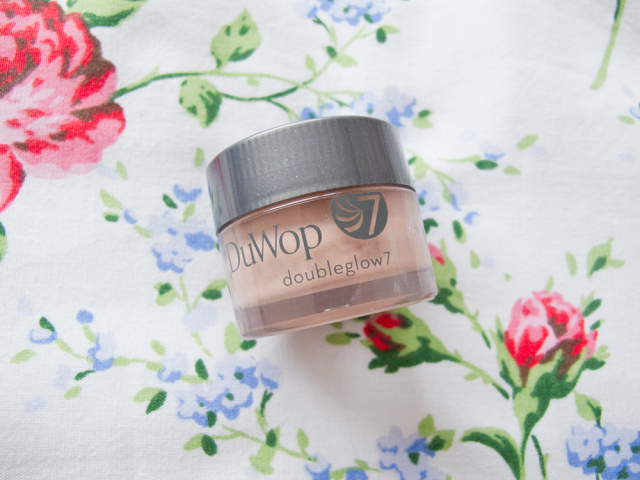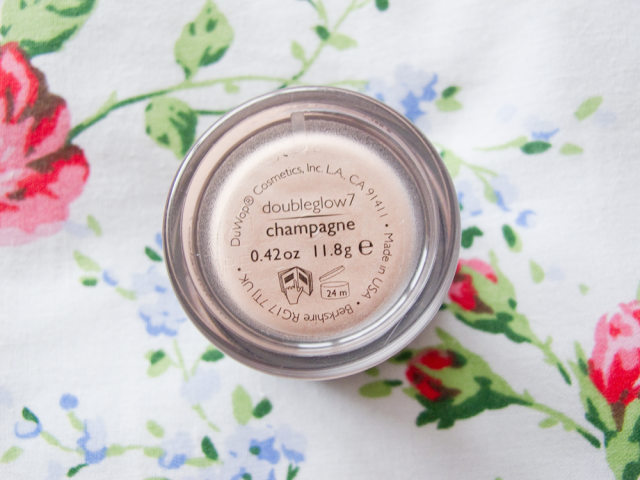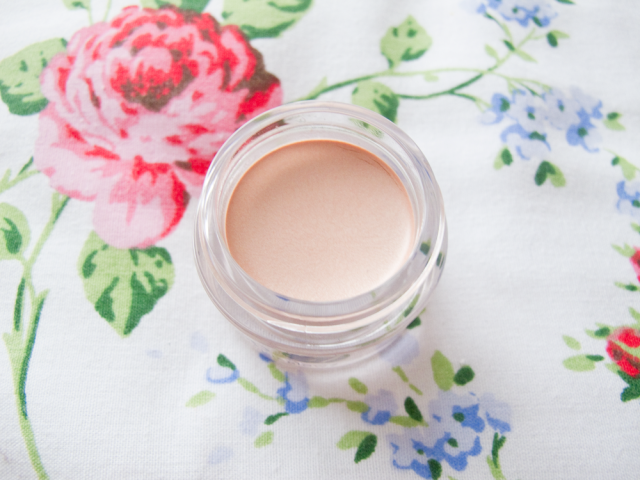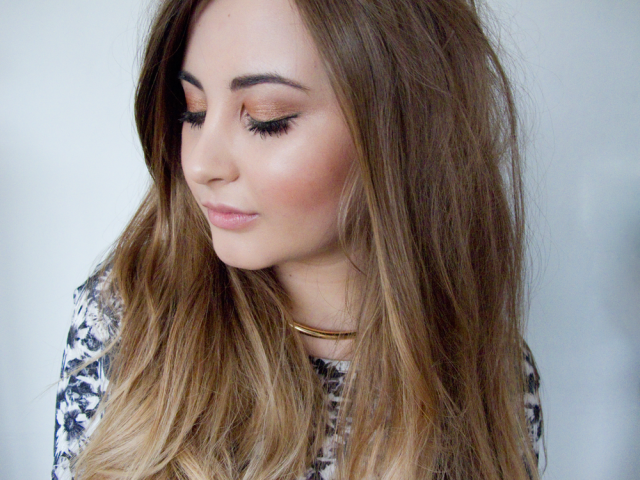 DuWop Doubleglow 7 in Champagne: £21*
I received the
DuWop Doubleglow 7
randomly thrown in with a couple of other products I'd been asked to review and didn't really know what it was. I've not used anything or even heard much about the brand apart from the
Lip Venoms
.
Doubleglow 7 is a luminous face balm which is designed to be worn either over or under makeup, acting as a primer or giving extra glow. The one time I used this before my foundation the result was a dry looking, patchy base. I don't know if my skin was particularly thirsty that day or if the product isn't personally suitable in that way, but I haven't even wanted to try it as a primer again. Used over foundation, however, I am
in love
with this stuff. Seriously. I use my
Real Techniques Expert Face Brush
to apply this to the top of my cheekbones and buff in slightly. I find I can even use this after I've set my makeup with a powder, without the creamy texture caking or looking weird.
The price seems a bit ridiculous when you look at the size of the pot, but because it's a balm rather than a powder there's minimal waste and I've hardly even made a dent - and I'm a serial abuser with my highlighters as they're probably my favourite step in my makeup routine.
Doubleglow 7
is pretty much perfect - it leaves the most gorgeous, dewy glow without being too obvious that it's actually makeup. What I mean by that is there's no detectable shimmer or glitter to it; so it just gives off that perfect, healthy skin vibe. Oops, secret's out.
Is a highlighter a staple in your makeup routine? What do you think of this
Duwop
offering?