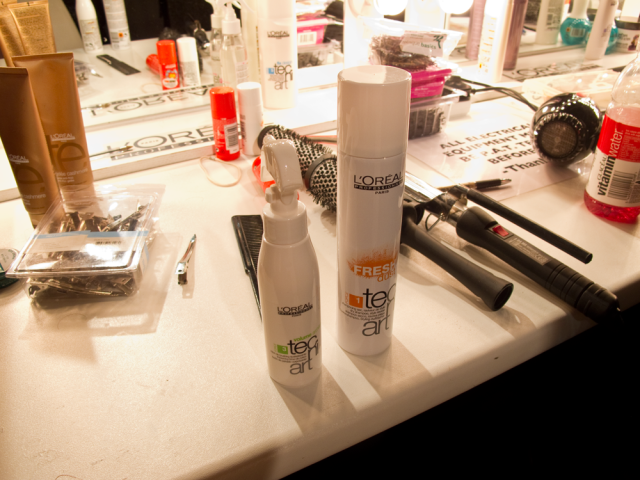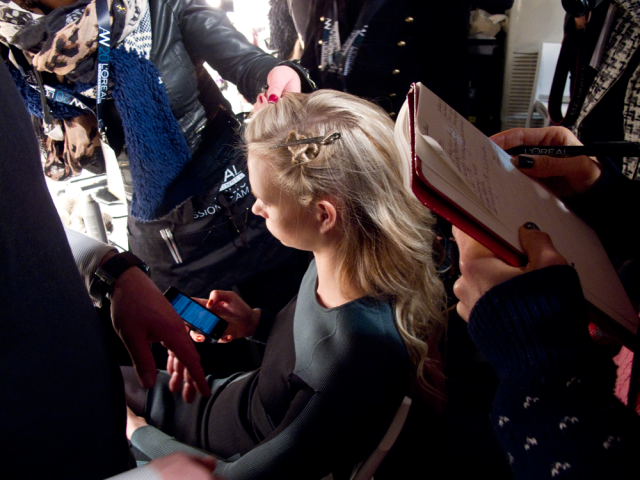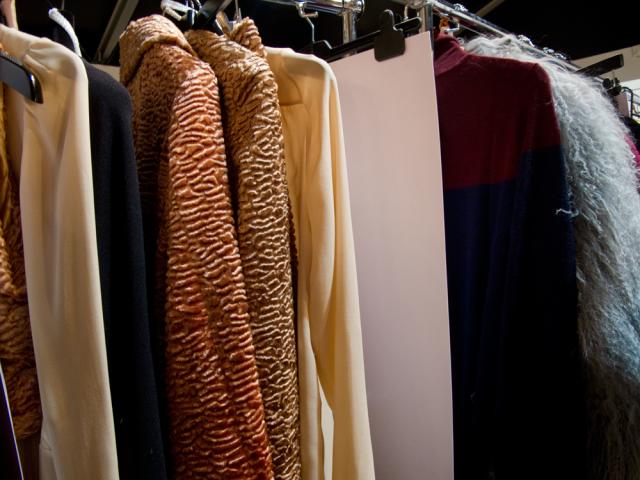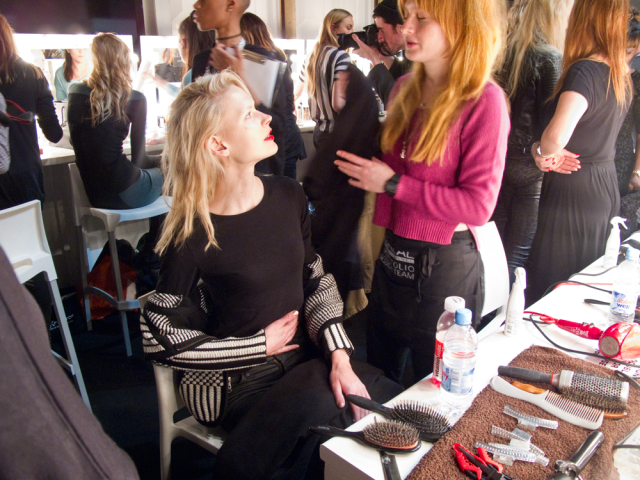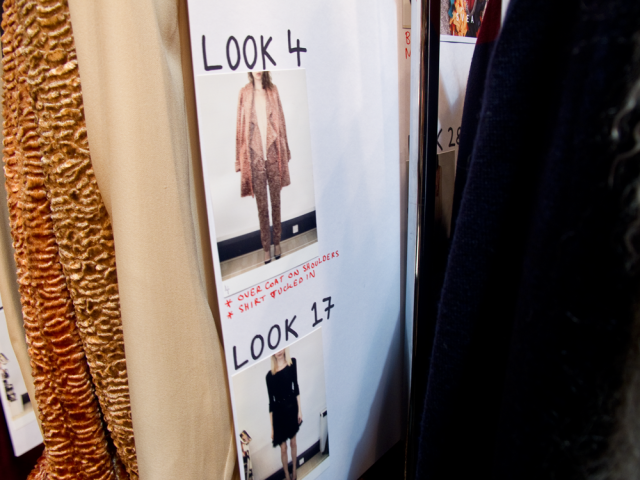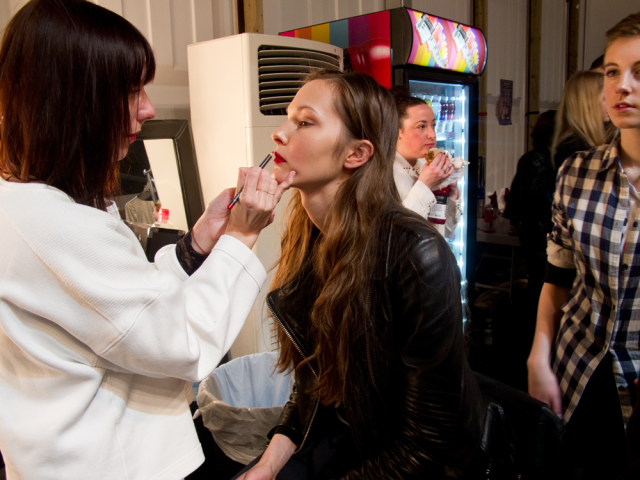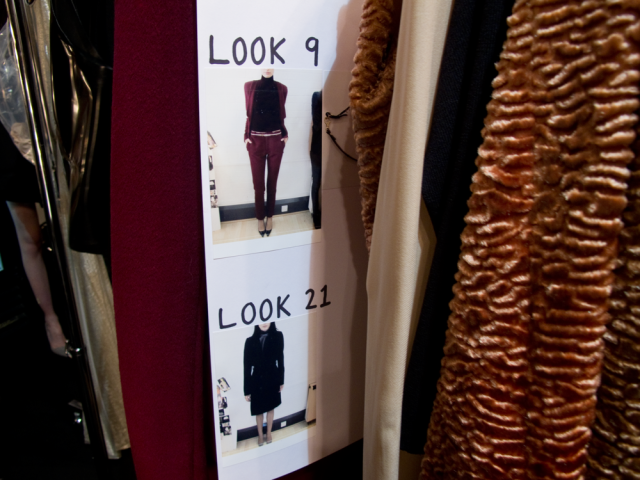 Backstage at London Fashion Week with L'Oréal Professionel: Felder Felder AW13
My first foray into the backstage world at London Fashion Week was at
Felder Felder
, a label created by identical twins Annette and Daniela Felder. Using L'Oréal Professionel products, hair genius Johnny Engstrom wanted to counteract the grown up, polished feel of the AW13 collection with a more laid back, unfussy approach to the models' locks. Describing the look as "90s skater girl with heavy Sarah Moon influences", Johnny went for a raw but relaxed second-day hair look.
To start,
Fresh Dust
is applied at the roots to act as a dry shampoo and to bring any shine in the hair down to a matte texture. The hair is then sprayed with
Volume Architect
, a thickening blow-dry lotion, and rough sections are then twisted around with fingers and clipped up, all over the head. By blow-drying the sections while still clipped, and then simply using fingers to brush through the hair when released, natural, sexy waves are created for a relaxed, done-undone look.
Johnny's finished look contrasted with the collection beautifully - groomed but not overly so, and super easy to recreate by yourself which is always a plus! Luckily I got to see the sartorial magic happen, sitting in the FROW no less! Amazing show, here are a few shots I managed to take amidst all the excitement.. catch the professional ones
here
!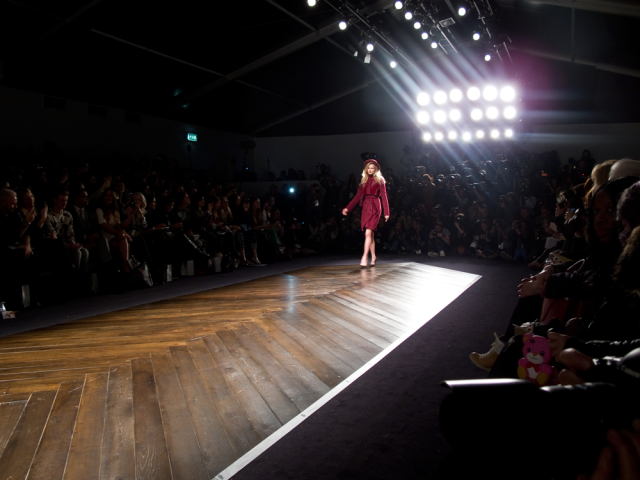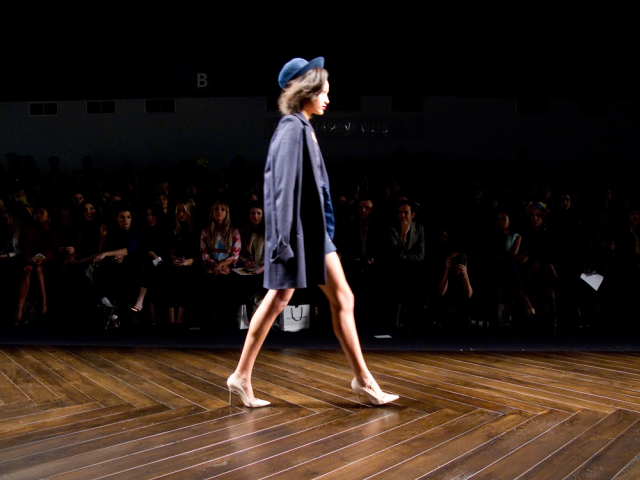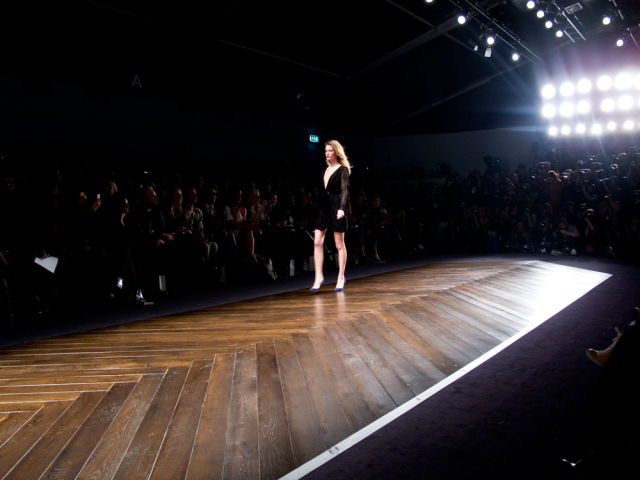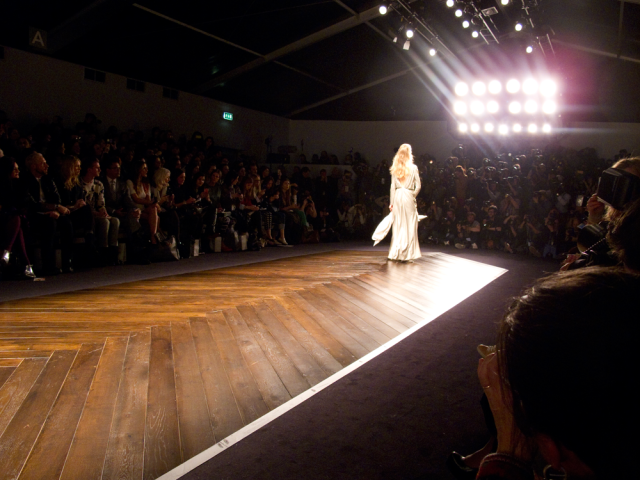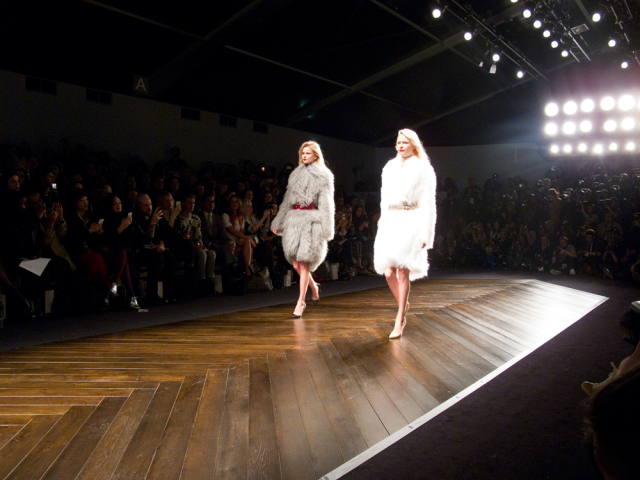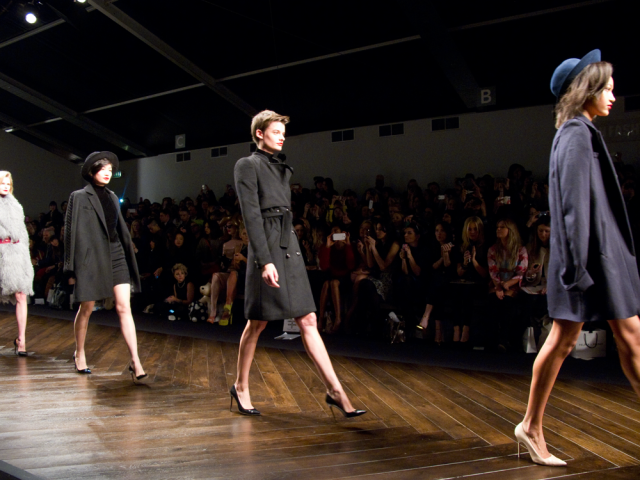 More posts like this coming up in the next week or so! What do you think of the
Felder Felder
look for this season?