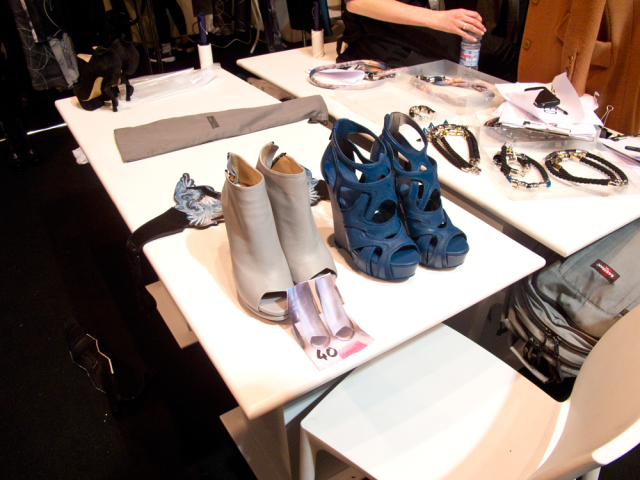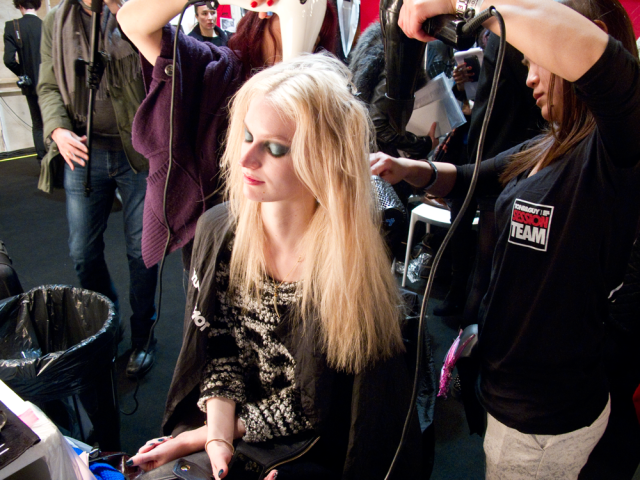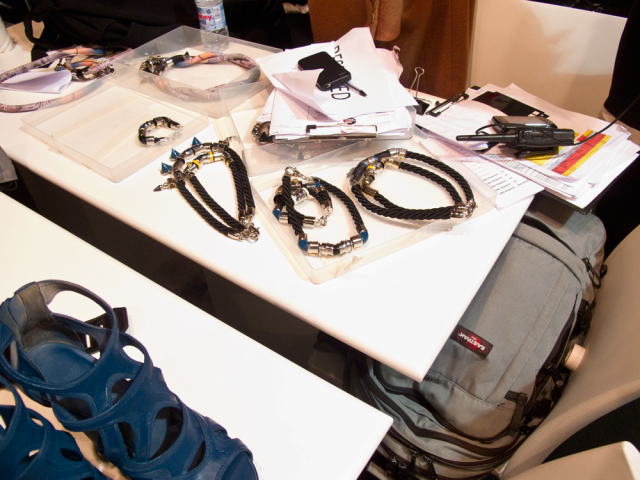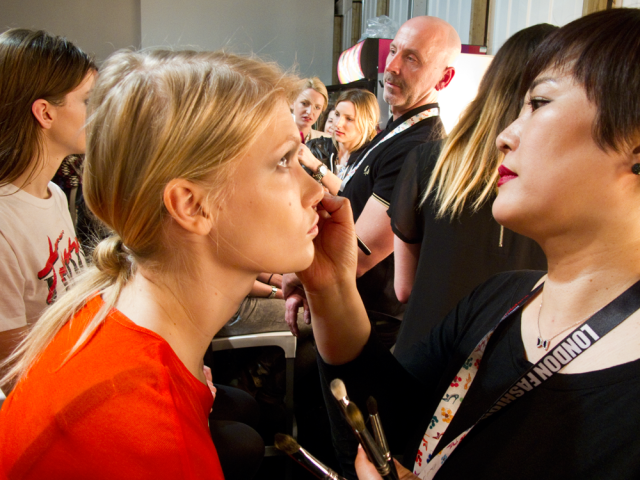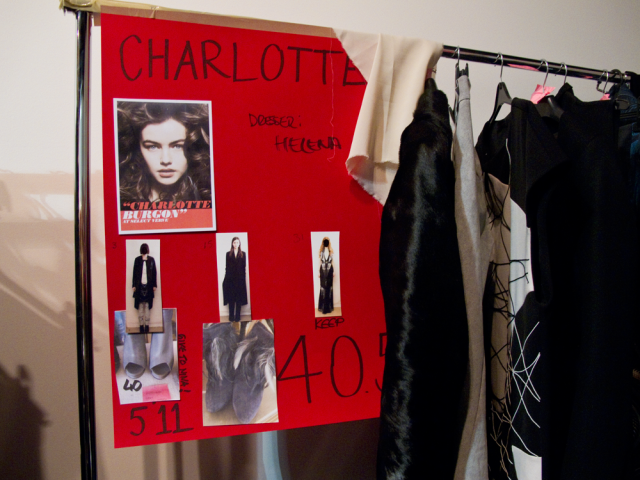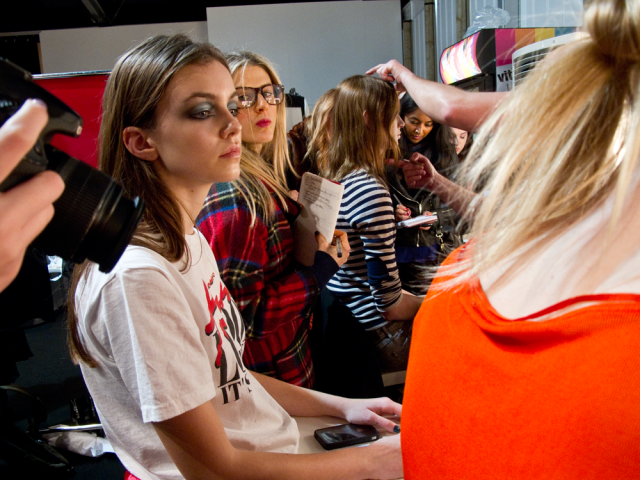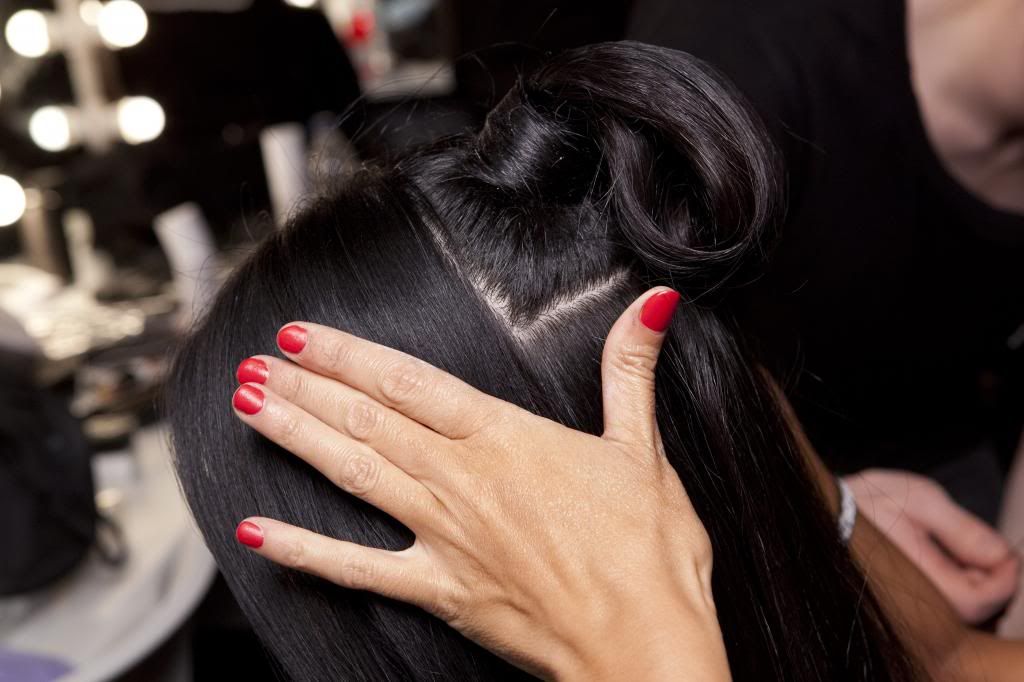 Backstage at London Fashion Week with TONI&GUY: Jean Pierre Braganza AW13
Last photo credited to TONI&GUY
Jean Pierre Braganza was my second visit backstage at London Fashion Week AW13. The TONI&GUY Session Team and Indira Schauwecker created a look inspired by east meets west; the idea being along the lines of a 'boho rock chick travels to Japan and learns the way of the Samurai'. Interesting! So.. how?
The hair was first prepped with label.m Volume Mousse and blow-dried to a straight, smooth finish with a paddle brush. A clean centre part was created with the tail of a comb and a small triangle was sectioned at the top before securing with an elastic. The length of the section was sprayed with label.m Hairspray and smoothed over with straighteners to fuse the hair together. The same section was then looped over, secured again and rolled underneath itself, wound through and pinned into place to give the effect of an 'origami bun'. Finally, label.m Shine Spray was misted over the look for a natural shine.
Not quite an every day look but makes an interesting change from an otherwise smooth, sleek look. What are your thoughts?