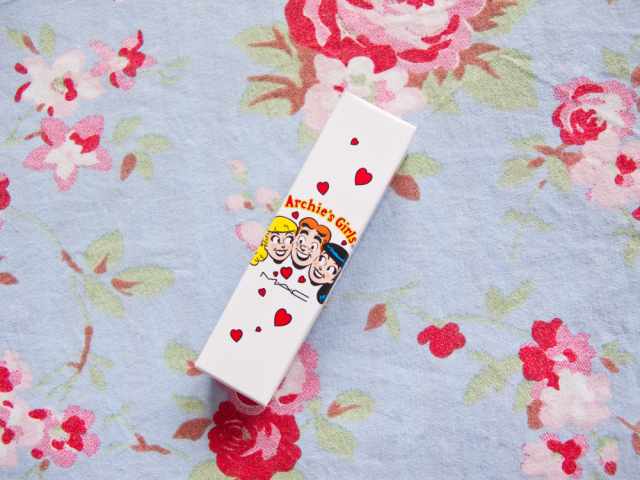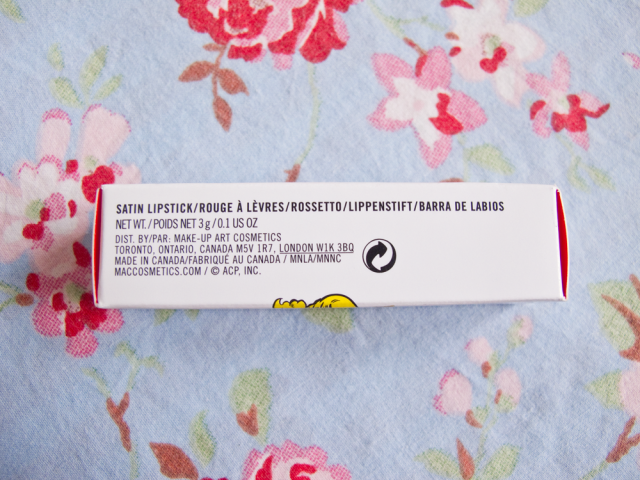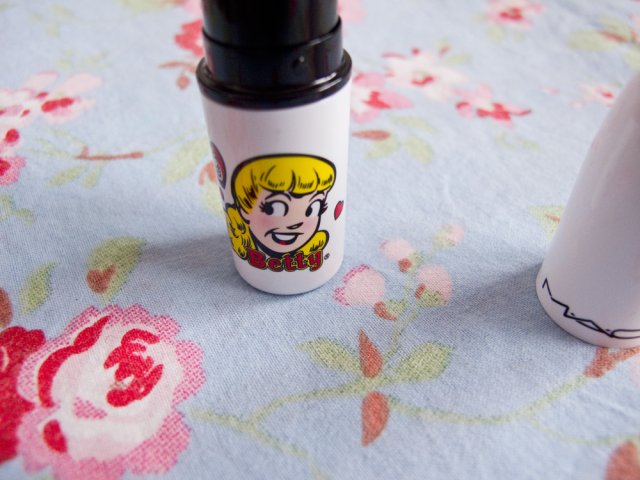 MAC Archie's Girls lipstick in Betty Bright: £15.50
I have to admit I'd not really heard of the Archie's Girls comic before MAC announced their collaboration recently. Dating back to the 40s, the comics would depict best frenemies Betty and Veronica in their bids to secure Archie as their man. Betty is the sweet, blonde girl-next-door whereas Veronica is the brunette spoiled rich girl.
The
MAC Archie's Girls collection
consists of some general products as well as some more suited to either character within the range. I steered clear of the gorgeous blushes as I really do have enough for the time being, but my absolute vice is a limited edition lipstick as MAC always seem to produce the best colours for a short time only. From the moment I saw the press release, I knew
Betty Bright
would have to make its way into my collection.
Betty Bright
is described as a 'light, bright peach' with a satin finish. Usually these kinds of shades are released in more sheer formulas like cremesheen and lustre finishes so it makes a nice change.
Betty Bright
isn't drying as such but does have a habit of clinging onto any dry areas on the lips so it's essential to prep them with a good scrub and balm first. It's a lot brighter than I actually anticipated, which means it looks best when the rest of the face is kept pretty simple - just a good base, minimal eye makeup (matte nude shadows and a good helping of black mascara with a little liner if you wish) and you're done. I know this is going to look extra lovely in the warmer months ahead paired with a (hopefully, real) tan.
What do you think of this lipstick, and the collection in general?
MAC Archie's Girls collection
is currently exclusive to Selfridges, but will roll out into all MAC locations as well as online pretty soon. Are you more of a Betty or a Veronica?
PS. I feel I should only apologise for the ultra posiness (sp?!) that is the picture above - but it was the best of a bad bunch! I'd also like to point out that what looks like a bra is, in fact, a dress. Panic over. Happy Valentine's Day!