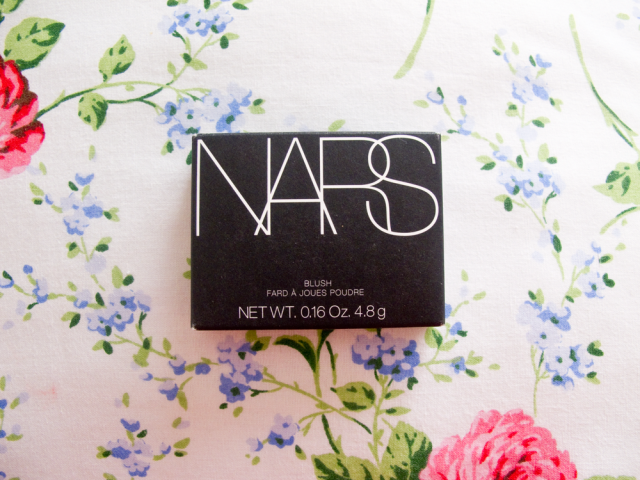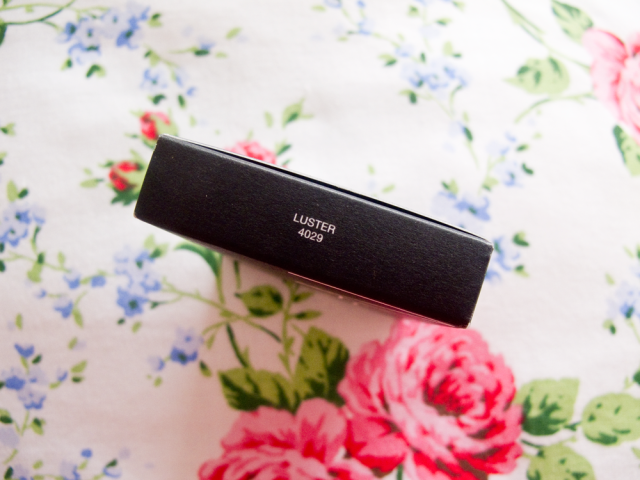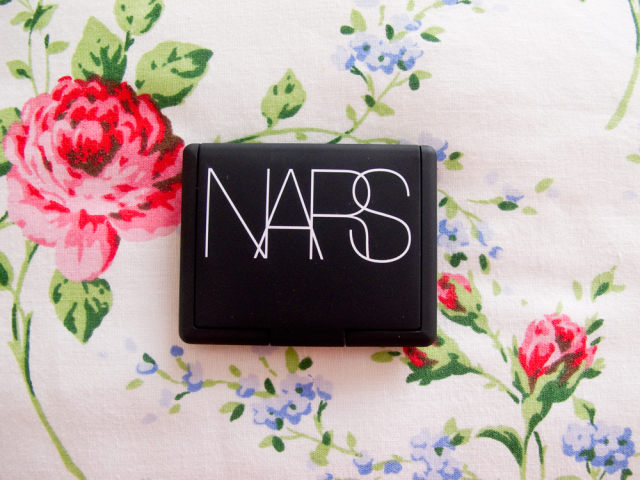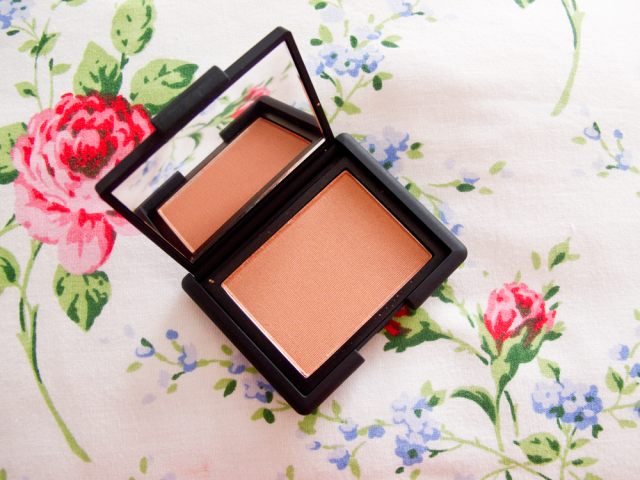 NARS Blush in Luster: £21.50
I know I've gone a bit overboard with the blushes from NARS recently, but this is my last for a good while now, promise!
NARS Luster
has been on my lust list ever since
Estée
raved about it
- I'd been put off for a while as she said it was good for pale skins whereas I prefer to wear a tan most of the time. Without wanting my curiosity to kill a cat (or something..) I thought I'd better make haste, ignore my buyer's guilt as I clicked the order button and see how it fared for me.
Touted as a sheer golden apricot,
Luster
is a perfectly pretty peach shade that could suit both dark and light skin tones. The golden tones are really flattering on my skin and provides a sheen on the cheekbones rather than a particularly heavy shimmer. The colour can be applied for a sheer wash of colour or built up which explains its versatility, the consistency is beautifully silky and has totally taken over any other blush in my collection at the moment.. and I have a
lot
of blush.
Luster
gets a huge thumbs up from me, I'd absolutely recommend it to anyone looking for a peachy blush no matter what undertones your skin has, or how light or dark you are. I'm not surprised it's so loved after trying it for myself!
Edit: okay I lied, I do have another one on the way; but it's a cream blush so it's totally different.. right?