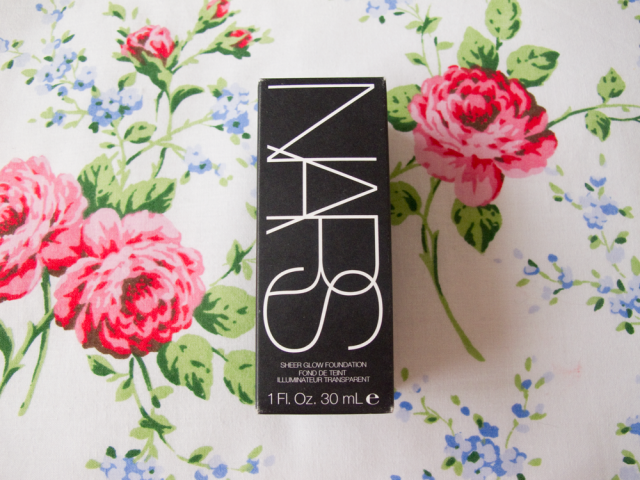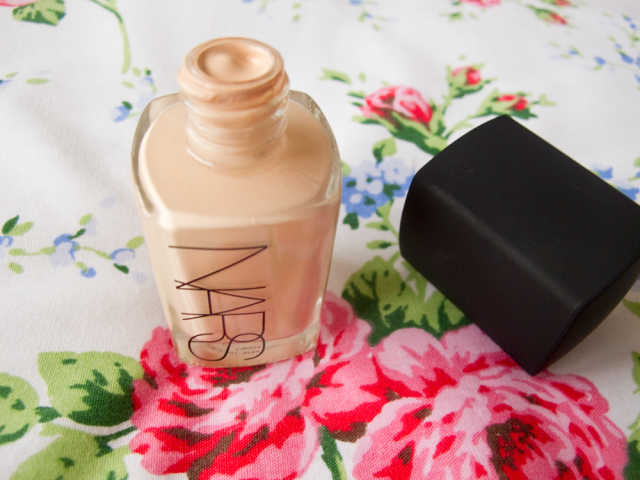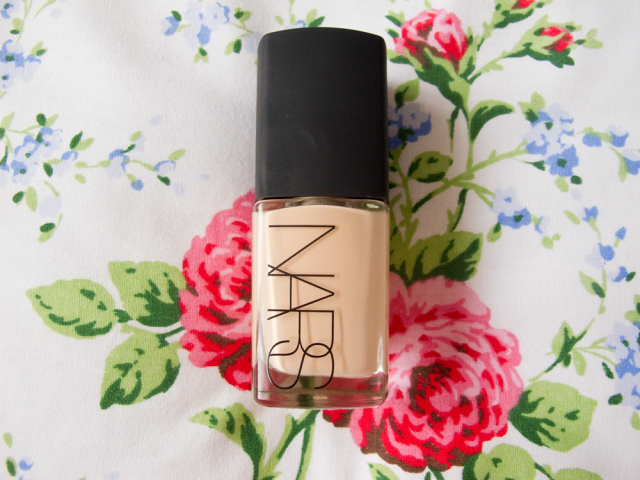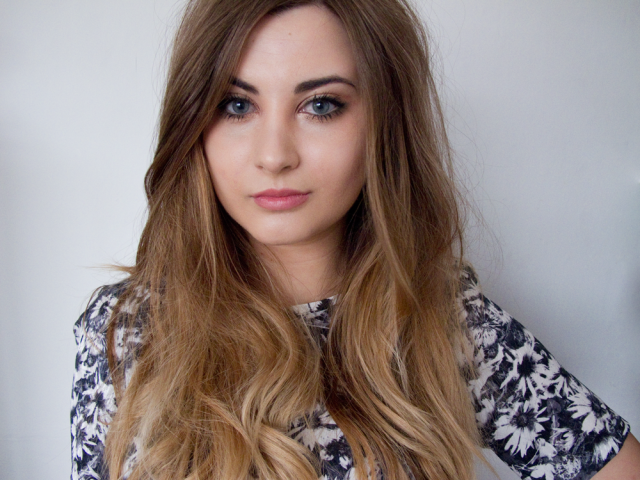 NARS Sheer Glow Foundation: £29.50*
I've had a lot of compliments on how my skin looks and questions about the foundation I'm using at the moment, and I've been trying my best to keep it under wraps till now. NARS Sheer Glow foundation sounded right up my street but for the longest time I never got around to actually trying it. The 'sheer' description makes the product seem very expensive for that kind of finish, but it's more of a medium coverage which is definitely buildable. I find I don't need a lot of product to do my whole face, and it leaves the most lovely, dewy glow as if I'm actually drinking enough water and getting enough sleep.
I do like to use concealer for extra coverage around any problem areas (such as under my eyes, to mask the redness around my nose and so on) but that's no different from any foundation. Recommended for normal to dry skin, this formula is perfect for me and doesn't accentuate any thirsty areas. I don't think the 'glow' in the name should put anyone off though; it's very subtle and doesn't look the slightest bit greasy.
Sheer Glow
doesn't contain any SPF which I personally like, as you can just use SPF skincare or go without for nights out or flash photography to avoid that dreaded ghost face. It's also fragrance free thankfully, since there's nothing worse than finding a great foundation that you can't stand the smell of. Another plus for Sheer Glow is that it's non-comedogenic - which means it won't clog up your pores - hooray!
NARS Sheer Glow
foundation is pretty expensive in my eyes, especially considering the fact that you need to buy a pump separately, should you want one. The pumps seem to be sold out absolutely everywhere at the moment, but to be honest they're only a few pounds and it wouldn't hurt them to just include one with the foundation as it's not cheap to begin with. Gripes aside though, this is truly a wondrous foundation and I'd totally recommend if you have skin on the drier side.
I wouldn't even think twice before repurchasing this, that's how much I love it. I guess sometimes you really do get what you pay for. Have you tried
NARS Sheer Glow
? What's your favourite foundation (and your skin type please!)?
For reference: the shade I have, Deauville (light with neutral undertones), is slightly too pale for me when I'm using fake tan, so I'm testing out a sample of Punjab (medium with golden, peachy undertones) at the moment! If you're not sure about shades, visit your local counter (I went to John Lewis on Oxford Street) and the MUA was extremely friendly and helpful!