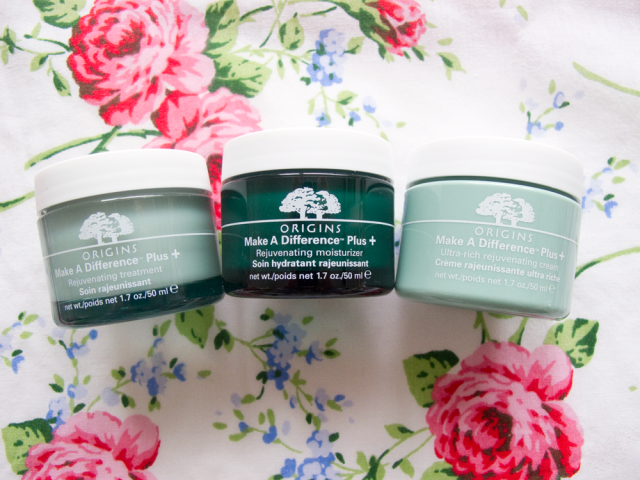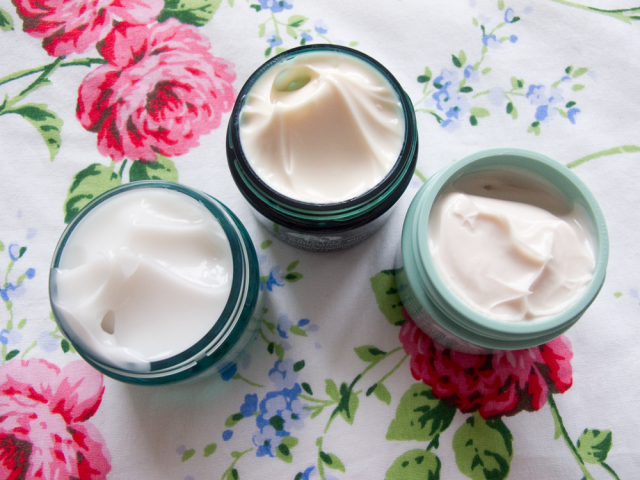 Origins Make A Difference Plus+ Rejuvenating Treatment: £33*
Origins Make A Difference Plus+ Rejuvenating Moisturiser: £33*
Origins Make A Difference Plus+ Ultra-Rich Cream: £33*
My skin feels thirstier than ever and needs all the help it can get at the moment. Origins is a brand I always turn to when I'm looking for some new goodies to treat my skin and for a while now I've been trying out the new range,
Make A Difference Plus+
. A reformulated range (formerly known as the same, but without the 'plus'), now including an ultra-rich cream to go with the other two to complete the range and fill the whole of the skin spectrum. My skin type seems to switch as and when it chooses so I've been trialling each of the moisturisers and seeing how they fare.
Fortified with Rose of Jericho, lychee and watermelon hydra-sustain complex, each of the Make A Difference Plus+ pots are designed to quench the thirst of dehydrated skin. Boasting the ability to both increase moisture levels by a whopping 75%, and improve moisture retention for a full 24 hours. If that's not impressive then I don't know what is. As I've been lucky enough to see how each of the products suit my skin, my face seems to have taken a shine to the routine of first using the
treatment
(targeted to oilier skins as it feels like a gel-cream hybrid), followed by a helping of the
moisturiser
for more normal skin types. The results is instantly comforted, plumped-up skin; both products sink in beautifully and provide incredible levels of hydration. Using these products is the favourite part of my morning (sometimes at night too - these are designed to be used both AM and PM - but I tend to use heavier stuff) routine actually, I love them that much! The smell is also divine, I can't quite describe it but I want to say it reminds me of a mojito. Zingy, fresh and puts me in a great mood when I use it.
The ultra-rich cream is effective but probably my least favourite out of the three as it is very thick and I only really use it at night or in places where I have severe dryness/dehydration. Obviously it's not catered to my skin type completely so it's more my fault than that of the product. I also find the smell isn't as strong which kind of takes out the enjoyment of using it for me. Simple minds.. That said though, it would definitely be a product I'd recommend to anyone in need of extreme hydration.
I'm not super pleased that I love these tubs of goodness so much as they're a gulp-worthy £33 a pop. Then again I truly do think they are worth every penny - in fact, I had the moisturiser in the older formula before the range was re-released so I'd be more than happy to repurchase in future! Have you tried the
Make A Difference Plus+
range?