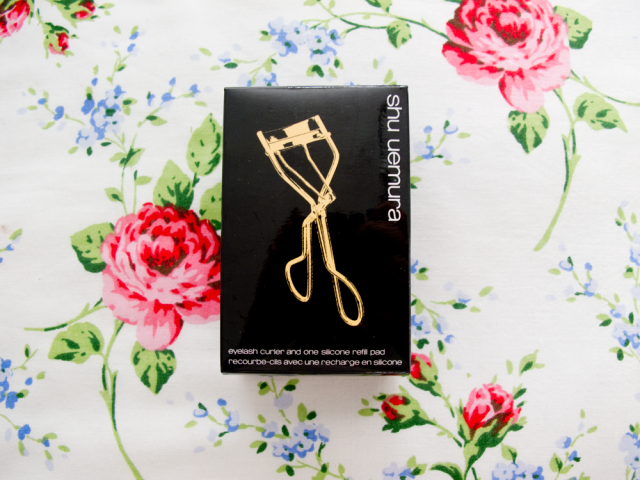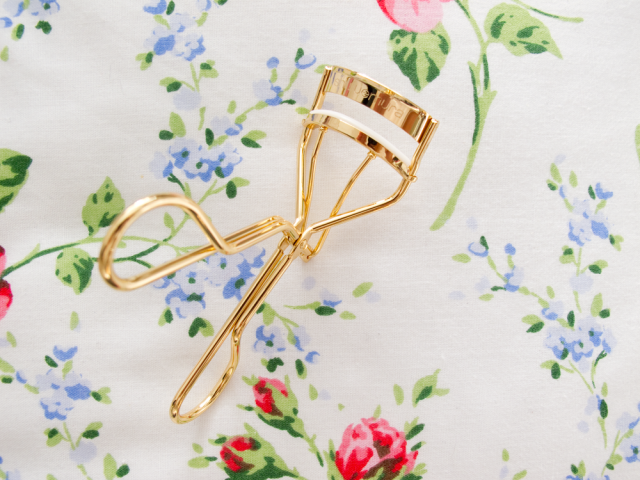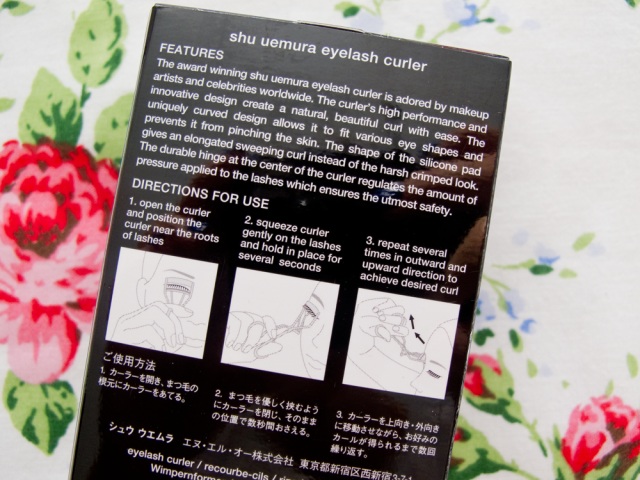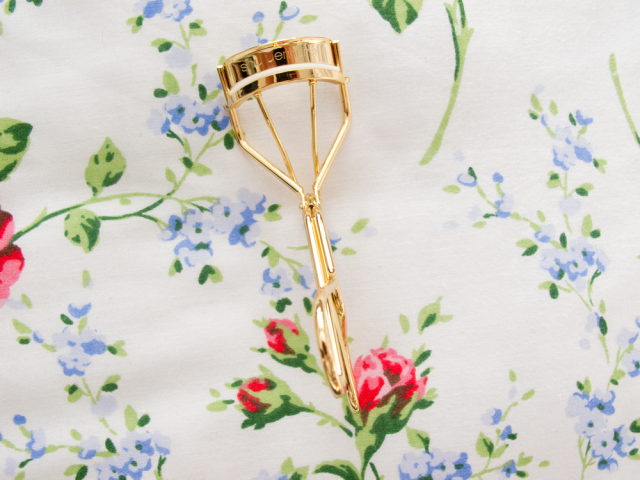 Shu Uemura limited edition gold eyelash curler: £20*
There's not a chance in hell that I could possibly get away with skipping eyelash curlers.
Shu Uemura
are and always will be my favourite brand for them; it's what they're known for and although I haven't tried
many
other brands, I simply don't want to. I thought I'd give the gold pair a go, seeing as it's limited edition and obviously,
I LOVE GOOOOOOOLD
.
Magpie tendencies aside (PRETTY! SHINY!), Shu's curlers really are excellent. I have long, black lashes - which sounds pretty good to be honest, and I am thankful for them.. but they're poker straight. I spend about 10 seconds using these before doing my eye makeup and that time does so much more than any mascara could without curling my lashes. I can't fault them or sing their praises enough, they do seem expensive at first but they do last a good amount of time (it's supposed to be around a year, but you can definitely stretch it - I judge it by the state of the silicone pad as you have an extra one of those too) and give my eyelashes that 'oomph' they so crave.
While the
gold edition
won't be around forever, the
silver version
is permanent - both curlers are the same price so I guess it just depends on which colour you prefer. As for me.. I'm obviously going for gold.