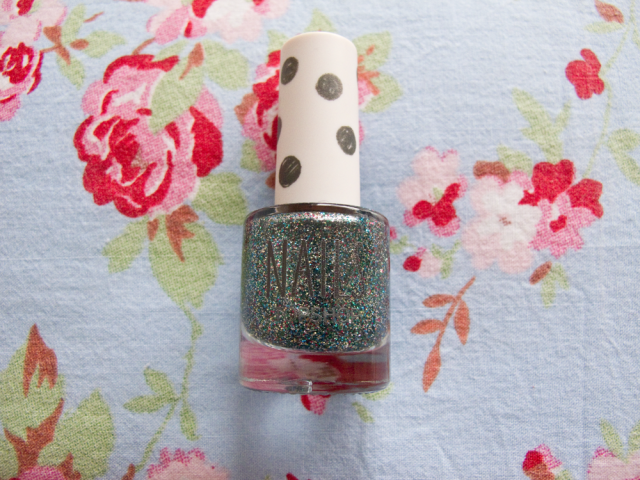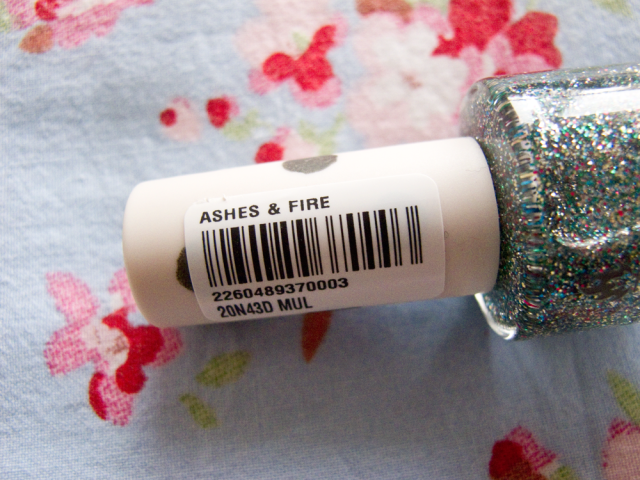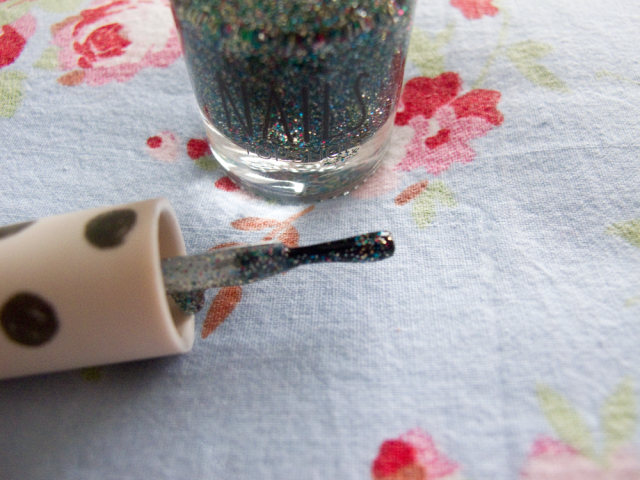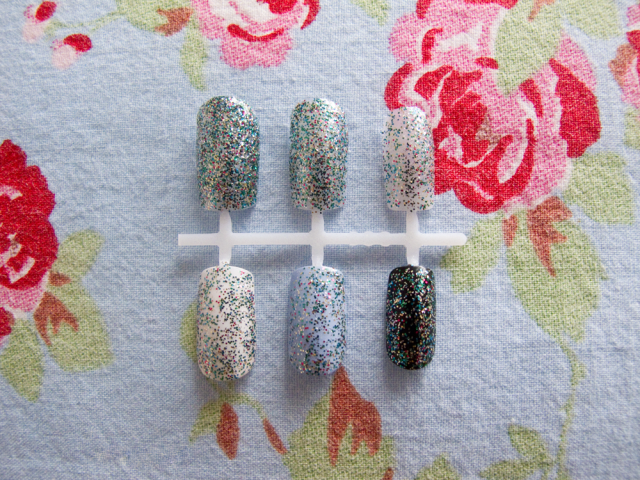 Topshop Nails in Ashes and Fire: £6*
I've never delved into the polish world of
Topshop's cosmetics line
before, so I decided to start with the prettiest looking bottle of them all. Made up of green, blue, silver, red and gold glitters suspended in a clear lacquer,
Ashes and Fire
is glitzy but quite played down at the same time if that makes sense. If you were going to use it on its own I'd suggest three or maybe even four coats. In the swatches above I've placed it over light, medium and dark polishes (one coat each) as well as alone with three and two coats, respectively. Although the brush is quite small I didn't find it a problem to work with, but that may just be because it was a glitter and not an opaque shade (in beauty blogger terms, that's definitely a good dose of justification to try out some more). The accent nail may feel a bit 'done' now but I think this would be the perfect candidate for such a thing as it contains a multitude of pretty, sparkly colours. It hasn't quite got the wow factor of
Rainbow Connection
, maybe more its baby sister. Have you got a favourite
Topshop nail polish
? What do you think of the range?