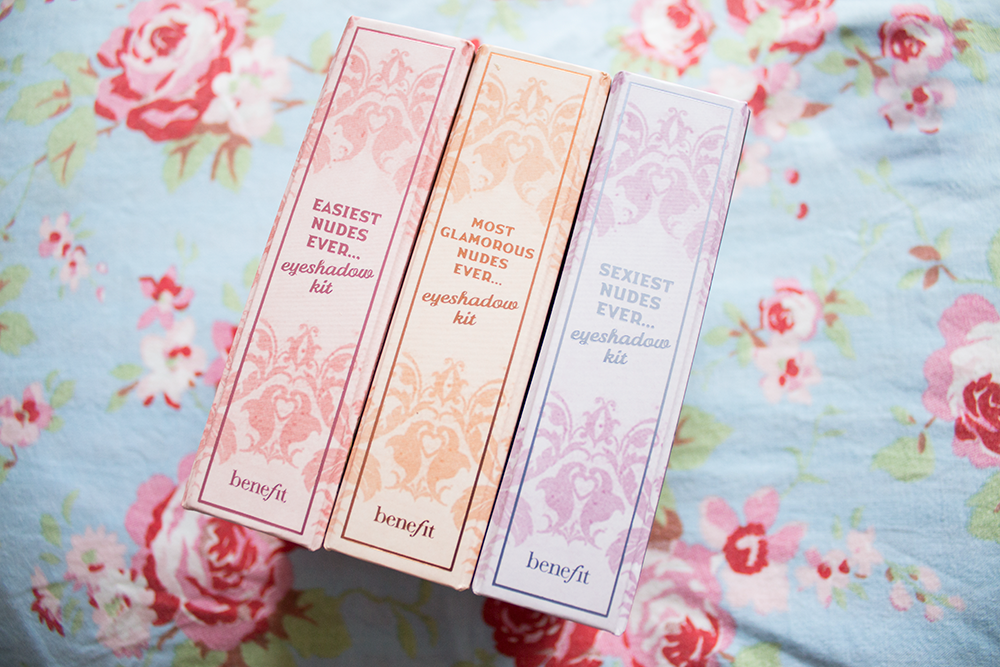 Benefit World Famous Neutrals palettes: £23.50 each*
Whenever I think of cute cosmetics gift sets, Benefit is a brand that always springs to mind. The newly released trio of World Famous Neutrals consists of three palettes; an
Easiest Nudes Ever
, a
Most Glamorous Nudes Ever
and finally a
Sexiest Nudes Ever
. Encased in beautiful little boxes with Eyenessa the fortune teller, each palette has everything you need to create a neutral eye, depending on your needs. Each palette comes with two Creaseless Cream Shadows, as well as four Longwear Powder Shadows, with varied matte and satin finishes.
Each kit also hosts a little mirror which is all you need for travelling as well as some 'Daytime' and 'Playtime' (day to night, for me and you!) tips which could come in handy if you're in a rush or not familiar with eye makeup. For all three looks, I used the same method- lighter cream shadow on the inner half of the eyelid and the darker cream shadow on the outer half. Same kind of thing with the powders in the sense that the lighter neutrals go on the inner corner of the eye and on the brow bone to open up the eye and highlight, whilst the darker shades are blended into the crease and the outer corner for a smoky effect.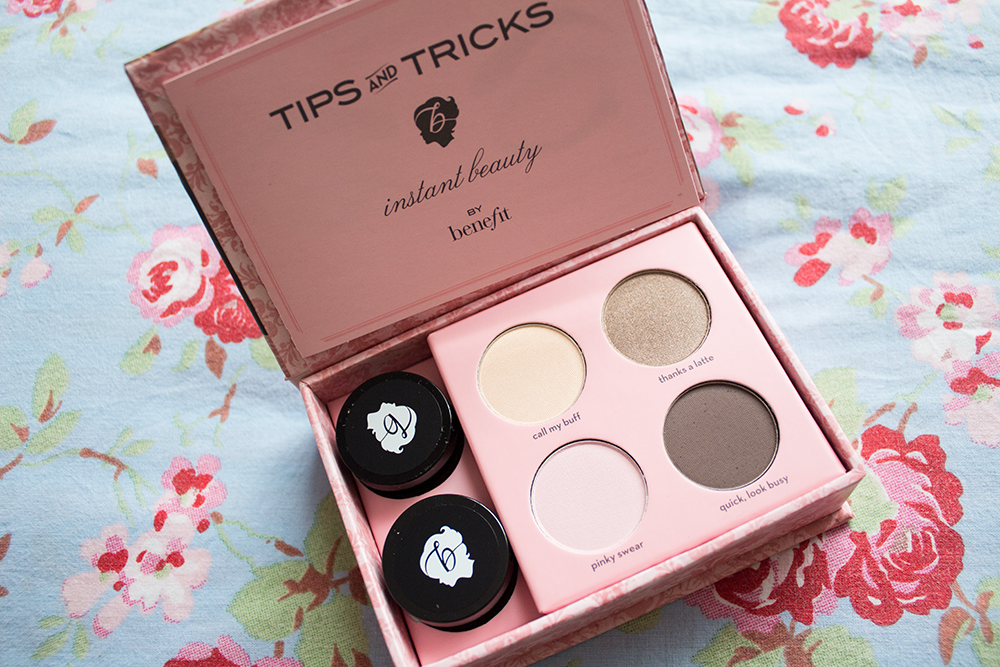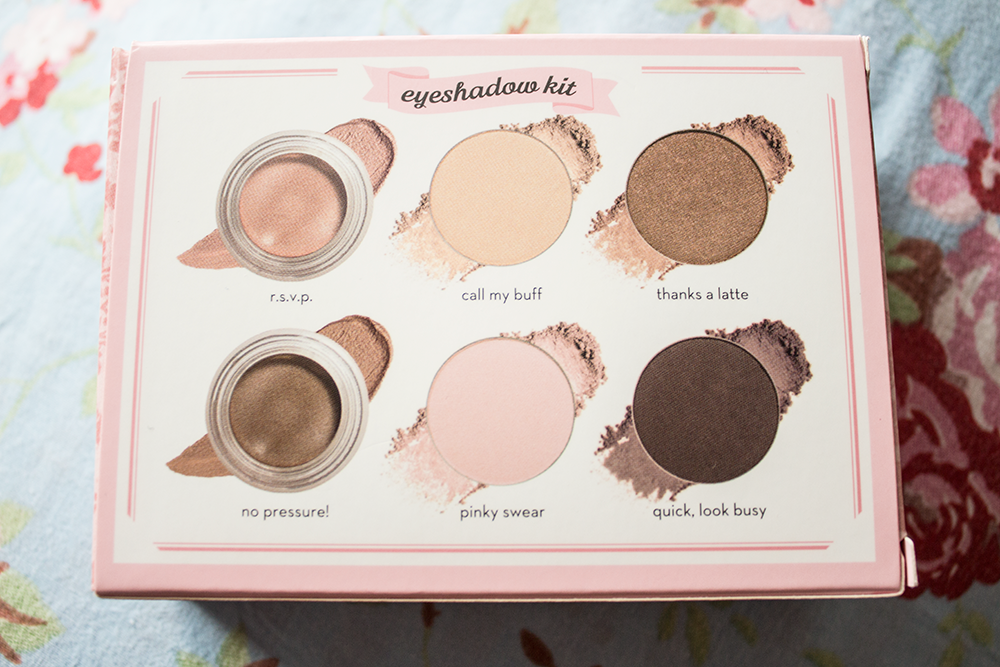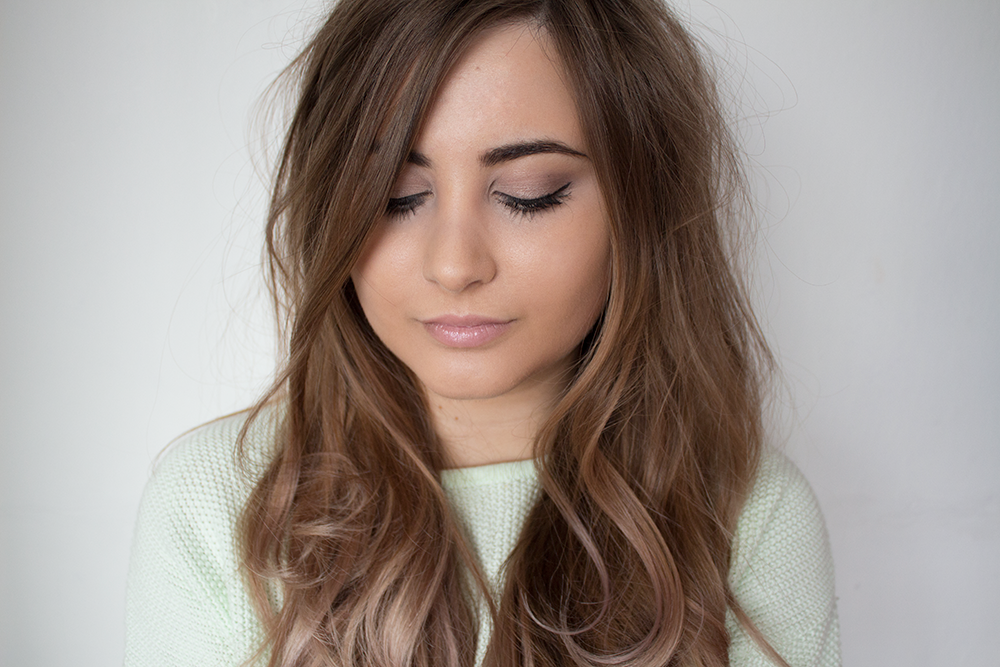 Benefit World Famous Neutrals Easiest Nudes Ever palette
First up is the
Easiest Nudes Ever
palette: with R.S.V.P (sparkling champagne) and No Pressure! (rich fawn) cream shadows and Call My Buff (pale shell), Thanks A Latte (golden brown), Pinky Swear (soft matte pink) and Quick, Look Busy (matte espresso) powder shadows. The overall look from this palette is a pretty pinky-taupe hue with light smokiness and a done-up but still fresh-faced effect. This has definitely been the palette I've reached for if I need to cut down on time, as it's virtually fool-proof but looks polished all the same. A great choice if you can't decide which one you need the most!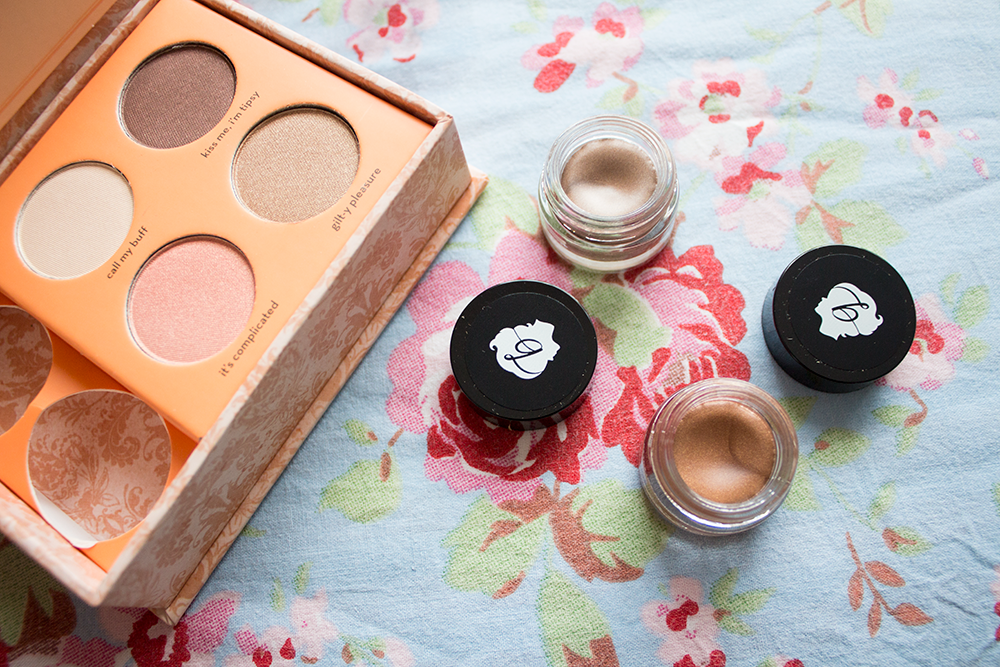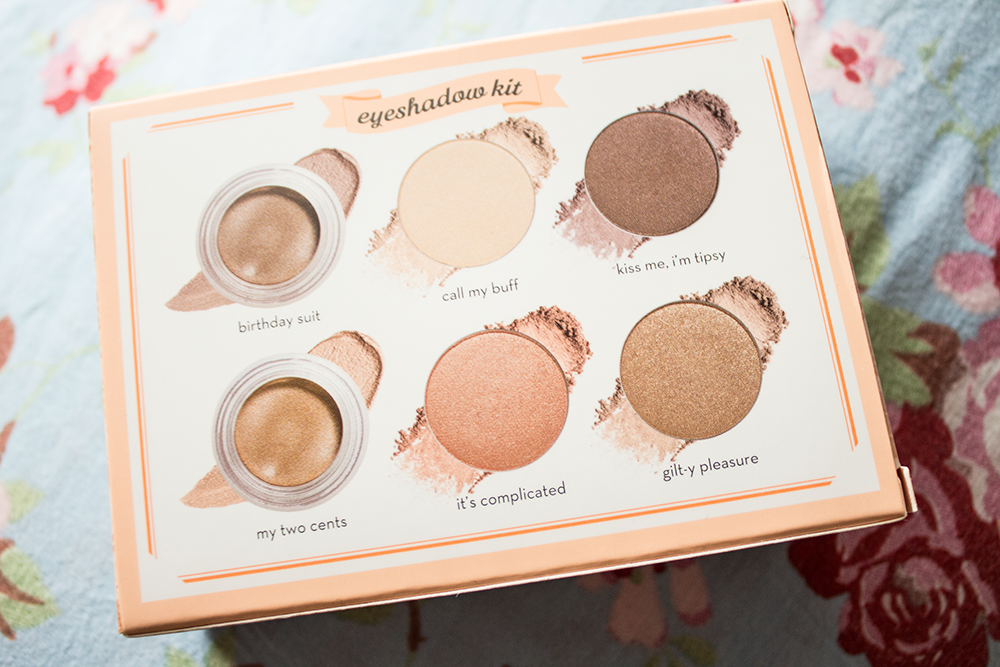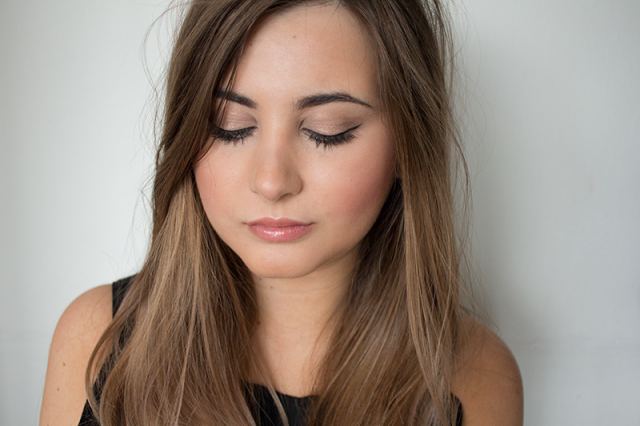 Benefit World Famous Neutrals Most Glamorous Nudes Ever palette
Next up is the
Most Glamorous Nudes Ever
palette, which has to be my favourite one of the bunch. I always sway towards warm bronze, copper and gold shades for shadows as they look amazing with blue eyes and a tan. In this palette are cream shadows in Birthday Suit (brushed chrome) and My Two Cents (polished copper) and powder shadows in Call My Buff (pale shell), Kiss Me, I'm Tipsy (spiced brown), It's Complicated (golden peach) and Gilt-y Pleasure (golden sand). I think this palette seems the most well put together out of the three, too, but I could be biased just because I love it the most!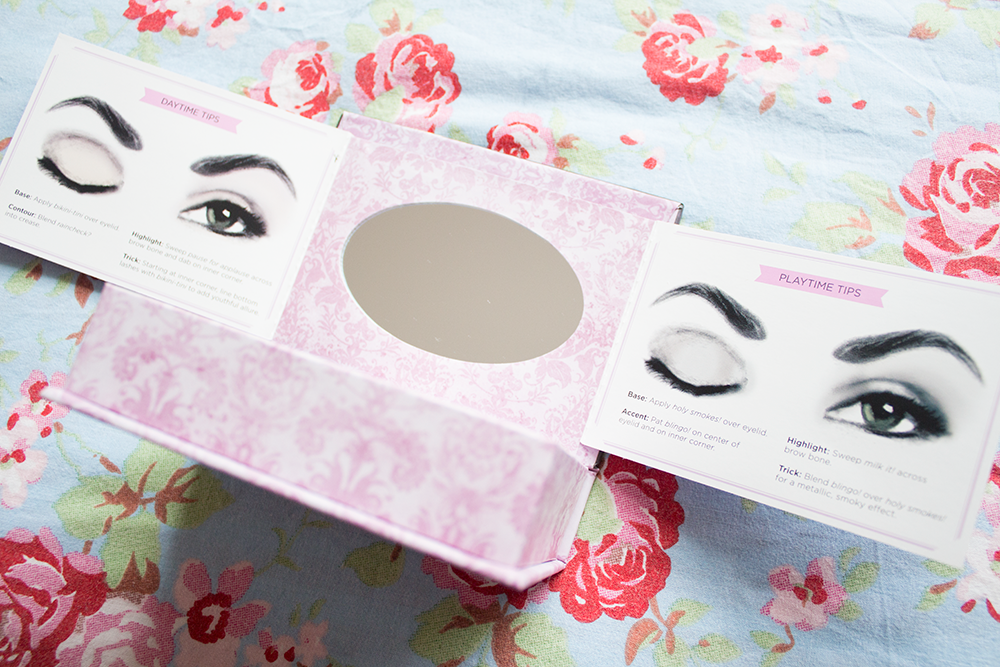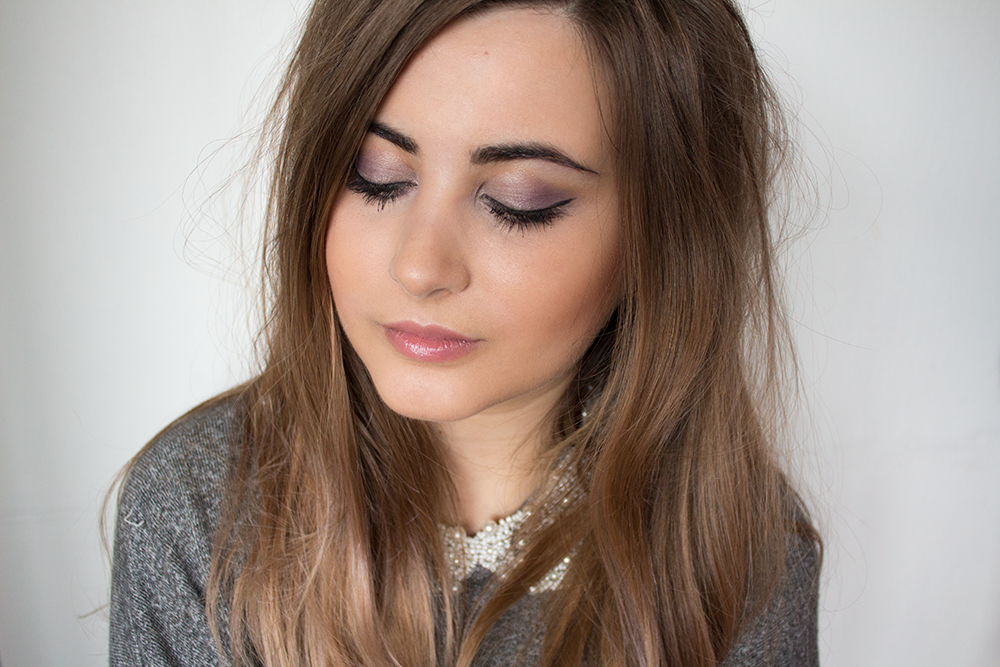 Benefit World Famous Neutrals Sexiest Nudes Ever palette
The Sexiest Nudes Ever palette wasn't too appealing for me when I first looked at it - purples generally don't look too great on my blue eyes and I tend to opt for warmer tones when it comes to eyeshadows. I do actually really like the finished look though, and wore it in my
February Favourites video
which got a few compliments so really if you have similar coloured eyes to me, it doesn't have to be a palette to shy away from! Consisting of Bikini-Tini (oyster pink) and Holy Smokes! (smouldering charcoal) cream shadows and Milk It! (pearly white), Raincheck? (smoky amethyst), Pause For Applause (soft lilac) and Blingo! (brilliant silver) powder shadows, this palette would make for a great going-out look or even a daytime smoky eye if you're going somewhere special and you're pretty brave! It definitely
is
sexy without being too over the top!
Benefit are churning out really impressive products what seems like one after the other at the moment and I can vouch that these palettes are surefire winners! I'd never tried any of the Creamless Cream Shadows before and I've been blown away - they honestly
do not budge
. No need for an eye primer with these babies! At £23.50 they're great little gift ideas for loved ones as well as a not-quite-so naughty treat to yourself- you know you're going to get your use out of them as they're so easy to wear! What do you think of these little kits? What's your favourite if you had to pick- life depending?
Emma