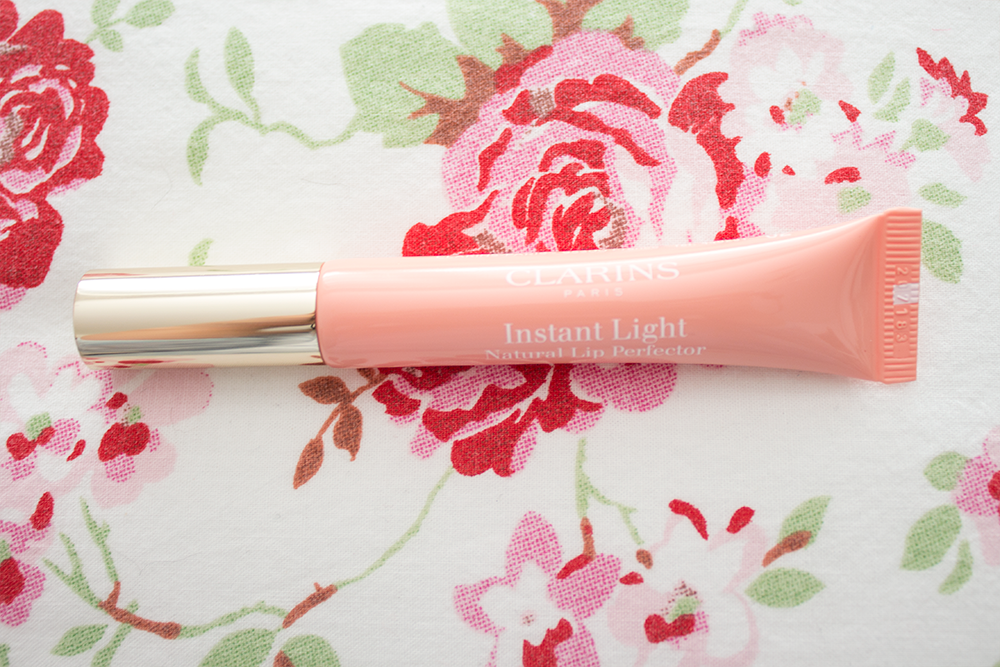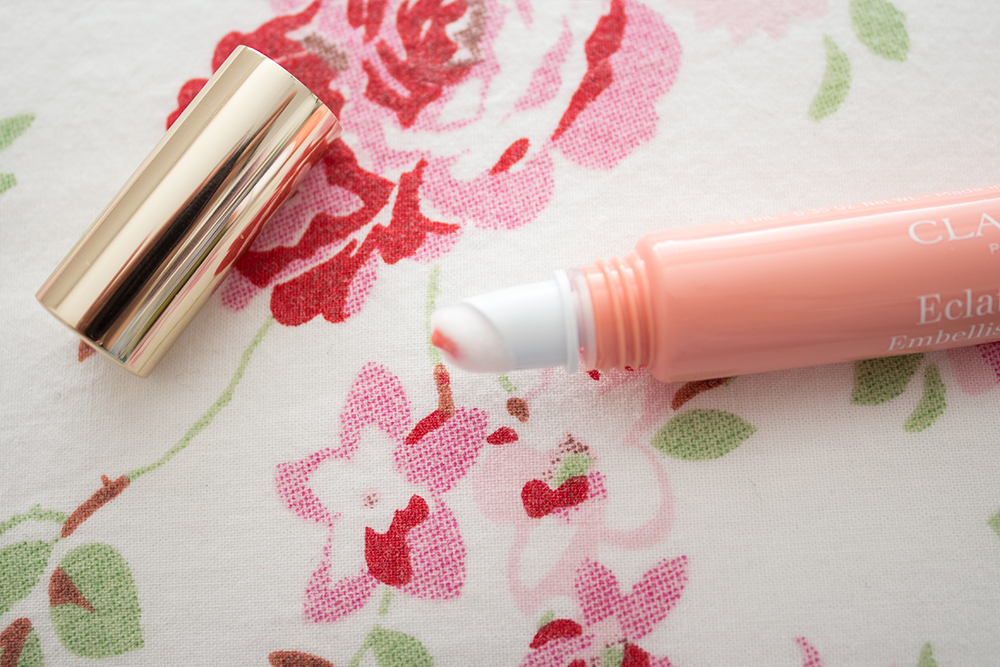 Clarins Instant Light Natural Lip Perfector in #02 Apricot Shimmer: £17
I'm a complete sucker for a deal and a couple of weeks ago my hawk eyes spotted a promotion at the Clarins counter in my local Boots. One of the three products I picked up was the
Instant Light Natural Lip Perfector
(and breathe) in #02 Apricot Shimmer. These little tubes are basically glorified lip glosses, yet all the hype I'd heard about them made me want to go ahead and try one anyway. Naturally I picked the peachiest shade of the three, and here's why I'm loving it..
The Clarins Instant Light Natural Lip Perfector are touted as a 'softly textured lip gel' which is a better way for me to describe what I'd say was a gloss-balm hybrid. Although all of the names have the word 'shimmer', it doesn't translate in the slightest onto the lips. The texture is absolutely gorgeous- it's semi-thick without being gloopy or sticky (bonus!) and applies beautifully for a smoothed-out, plump finish. It leaves the lips shiny but not overly so, and provides a hint of colour while also letting your natural lip colour shine through. I haven't felt the need to wear this over any lipsticks but I'm pretty sure it would look great paired with any nude shade to amp up the hydration when wearing a more pigmented product.
As it's not a long-wearing product I do feel the need to reapply every now and again, but that could be down to the smell (OH MY GOODNESS THE SMELL! Like a heavenly mix of caramel and vanilla.. swoon), or just how lovely it feels to apply- I'm a big fan of the fool-proof, spongy doe foot applicator. It
is
a balm but at the same it's so much more than that. It hydrates, adds a subtle sheen of colour and doesn't make me feel as if I need 5 or 6 lipsticks living in my bag. It's nice to see a product actually live up to its name- a natural lip
perfector
. Now, I have to admit the price did make me weep, but I love it that much I'd repurchase in a heartbeat.
Escentual
is worth a look though as they're a slightly more purse-friendly price. Three new shades are being released in May, and while I don't
think
I need another one, I'm not holding my breath..
Have you tried any of the
Instant Light Natural Lip Perfectors
? What's your go-to lip product?