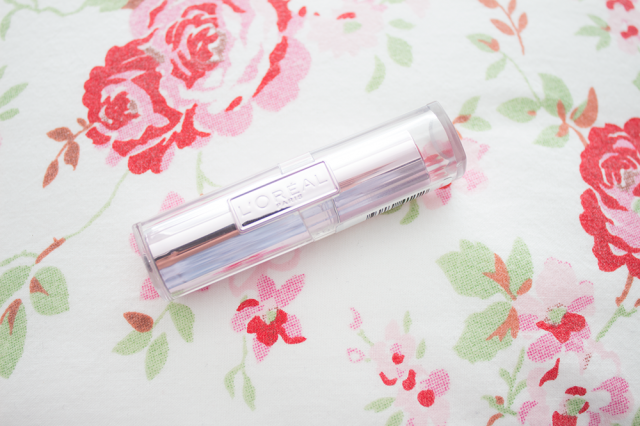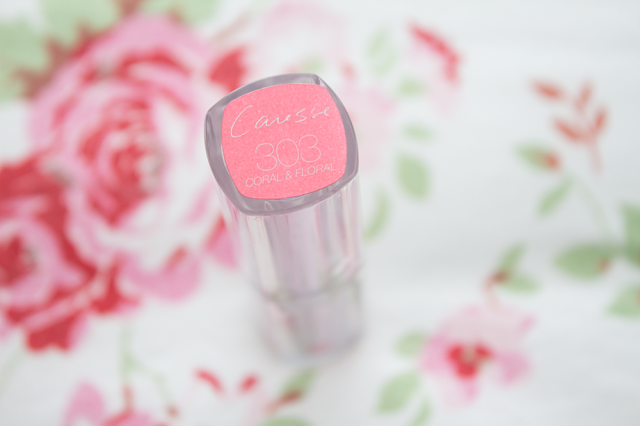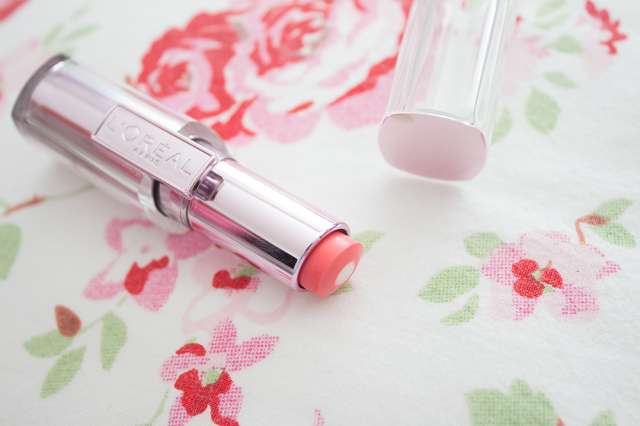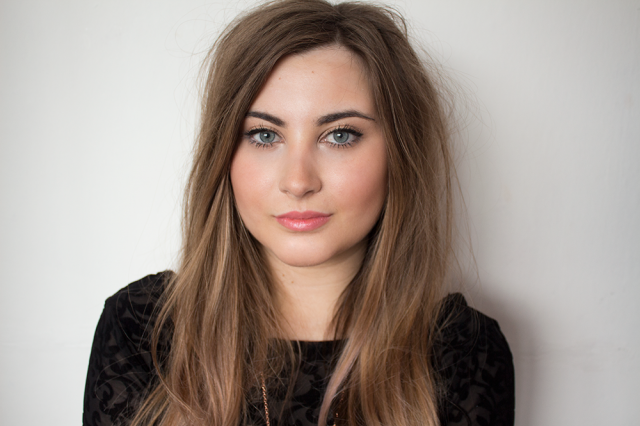 L'Oréal Paris Caresse Coeur de Perle lipstick in #303 Coral & Floral: £7.99
I'm a big fan of the L'Oréal Rouge Caresse lipsticks (although shockingly I've never blogged about them before- soon to change!) and when there was a 3 for 2 offer across the brand recently at Boots I couldn't resist picking up some more. I spotted a new variation although there were no signs to specify that it was different, this range has a metallic rosy pink casing rather than the classic silver of the others. The line isn't as big as the original one and the main difference is that there's a white, balm-like texture in the middle of the bullet instead of it all being colour. Intriguing!
There isn't much information online but I found via the
Superdrug site
that the colourless centre is actually supposed to be a 'metling heart of Mother of Pearl' designed to give a sheer, light finish to an otherwise vibrant shade. One of the colours I went for was
#303 Coral & Floral
, a medium peachy pink shade. Like their original counterparts this applies smoothly and leaves a healthy, glossy finish. I really like the colour - bright but not too in your face and perfect for Spring.
Due to the balm centre I'm guessing you wouldn't need to use an actual balm beforehand, but I always do upon first application. I could go without during the day when I touch up though- which is a must due to the slippy texture.
I'd really recommend these, I have a good few of them now and although I don't use them all the time, when I rediscover them I wonder why I stopped! They make for a great daytime lip product as they're so easy to use that you don't even need a mirror. Excellent for those on the lookout for a bright lip product while not wanting anything too over the top. Thumbs up!