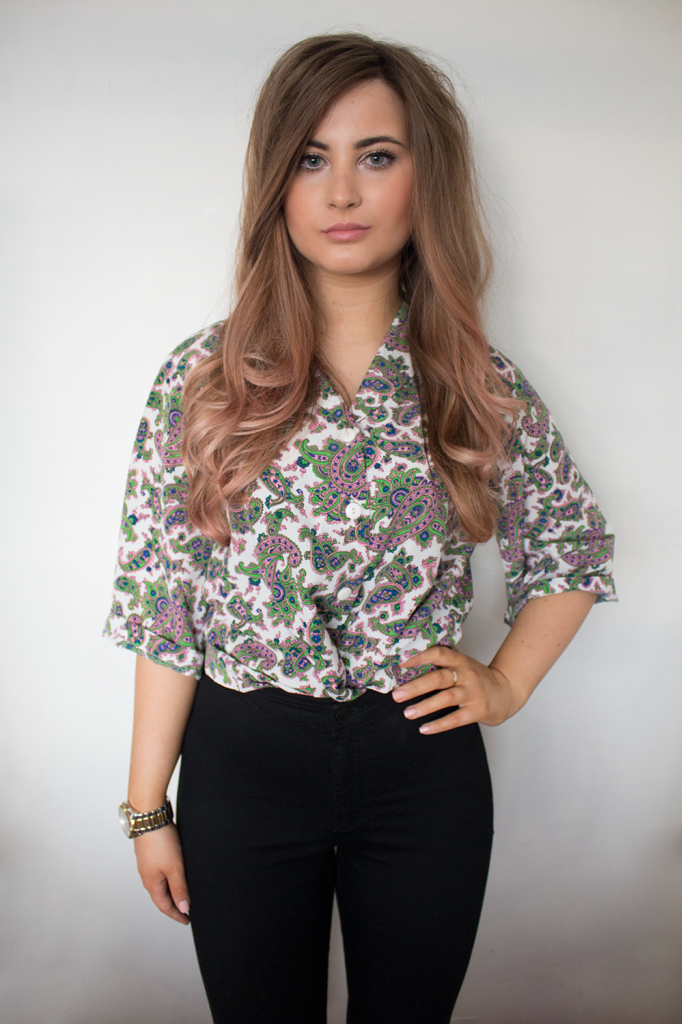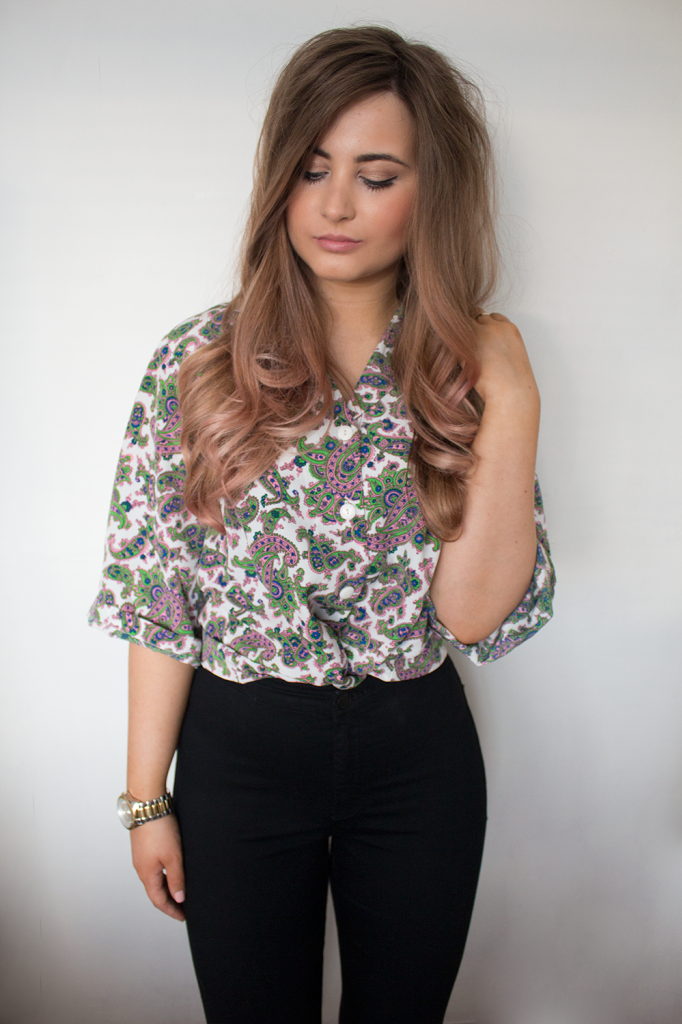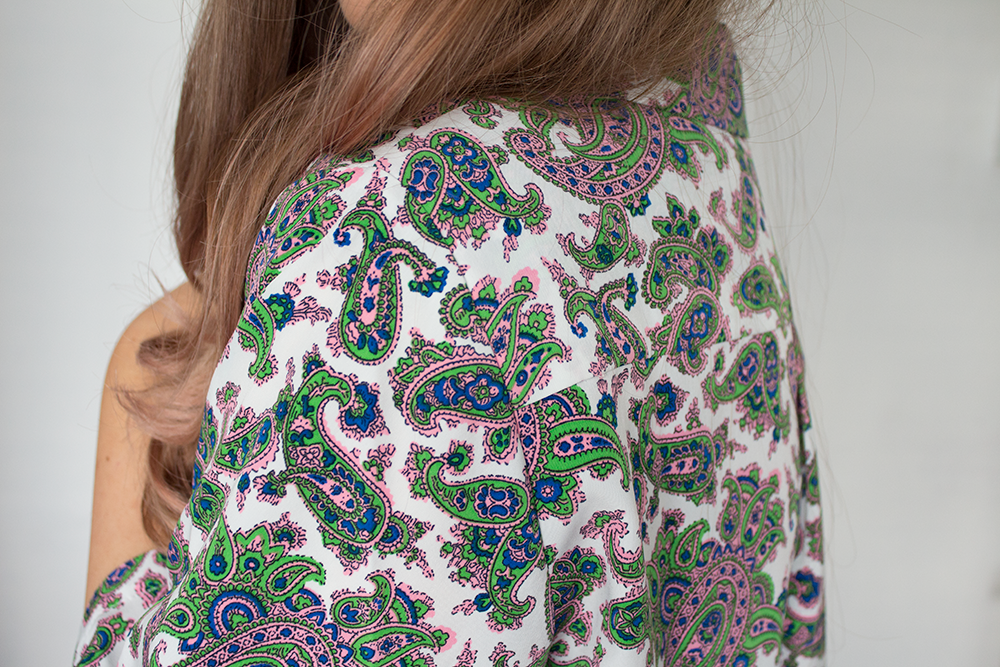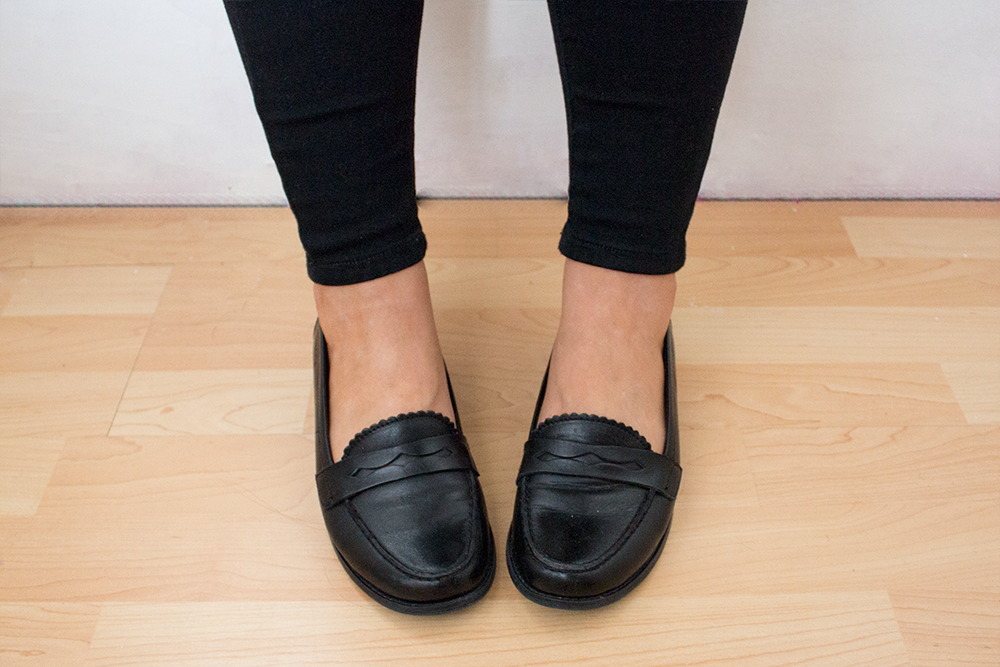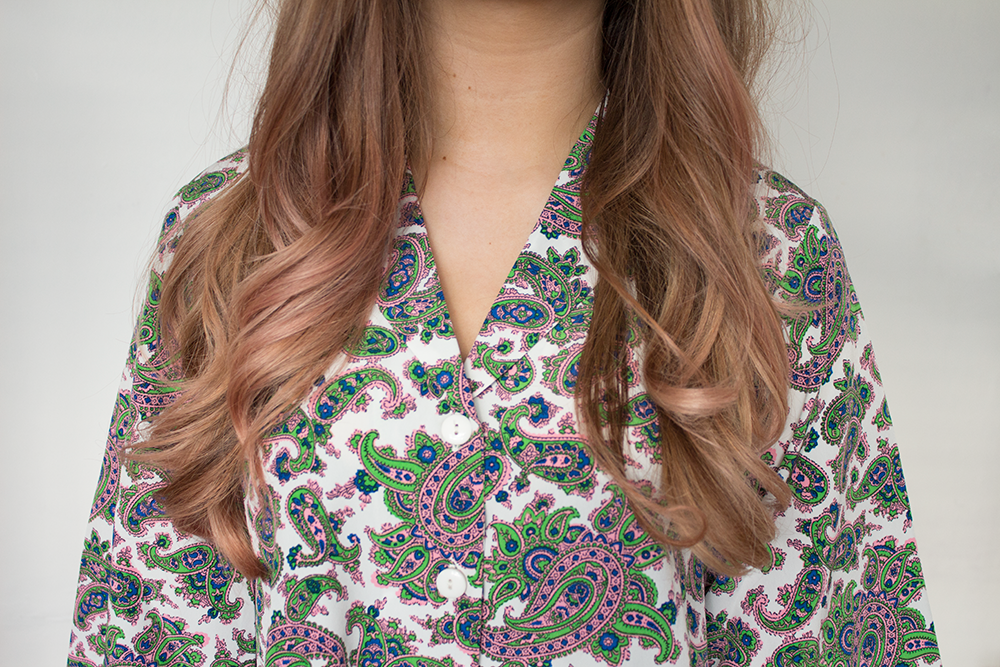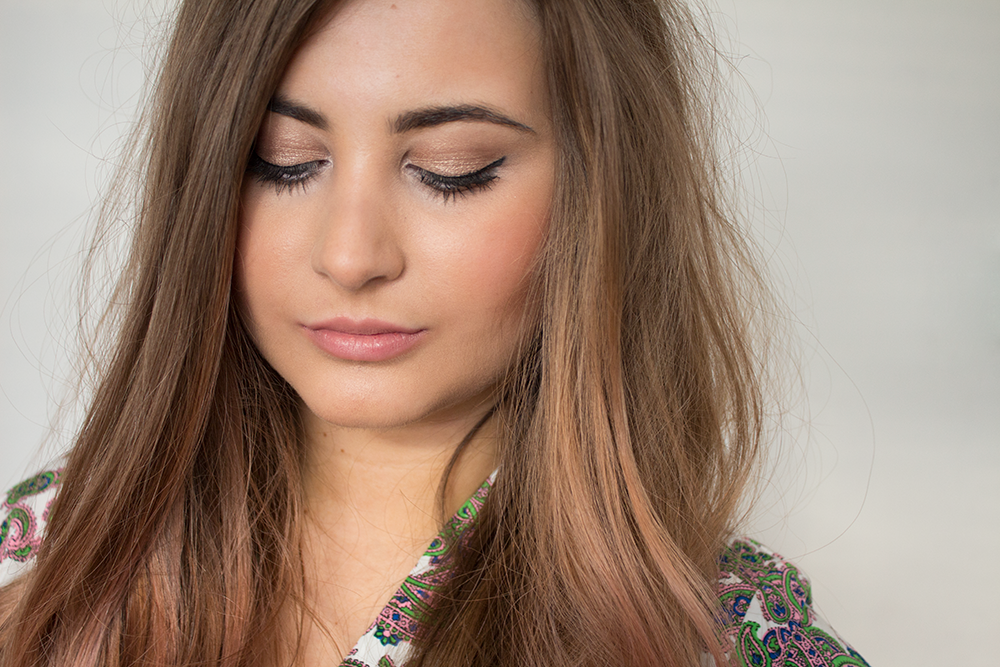 shirt: ASOS
jeans: Topshop
watch: Juicy Couture*
shoes: old (similar here)
I came across this shirt in my 'saved items' on ASOS and noticed it had gone down to a mere £10.50 in the sale. I couldn't say no any longer and promptly clicked the order button. I love the shape and the print of it so much, it's almost pyjama style but still quite dressy. As it's quite oversized (smallest left was a 10) I paired it with my newly purchased Joni jeans from Topshop - which are amazing. The best way I could describe them is a stretchy denim version of disco pants. High waisted, soft and really comfortable. It was only recently I was banging on about the Leigh jeans but I do prefer a high waist most of the time. Mine are from the petite range and I bought a size 10 if anyone was wondering about the fit/length!
Not much to report on the home front today, earlier I
made some cookies
(inspired by
Anna
of course!) and later I'm seeing some of the best girls I've met through blogging -
Lily
,
Katie
,
Lina
&
Zoe
- I'm excited for a good gossip and a
bottle
glass of wine! Also looking forward to a lazy day tomorrow and yet more drinks (if I'm not
too
hungover) with friends in the evening! If only the sun was out to top it all off, but alas, I had to rub my eyes when I saw snow falling outside my window earlier. Again.