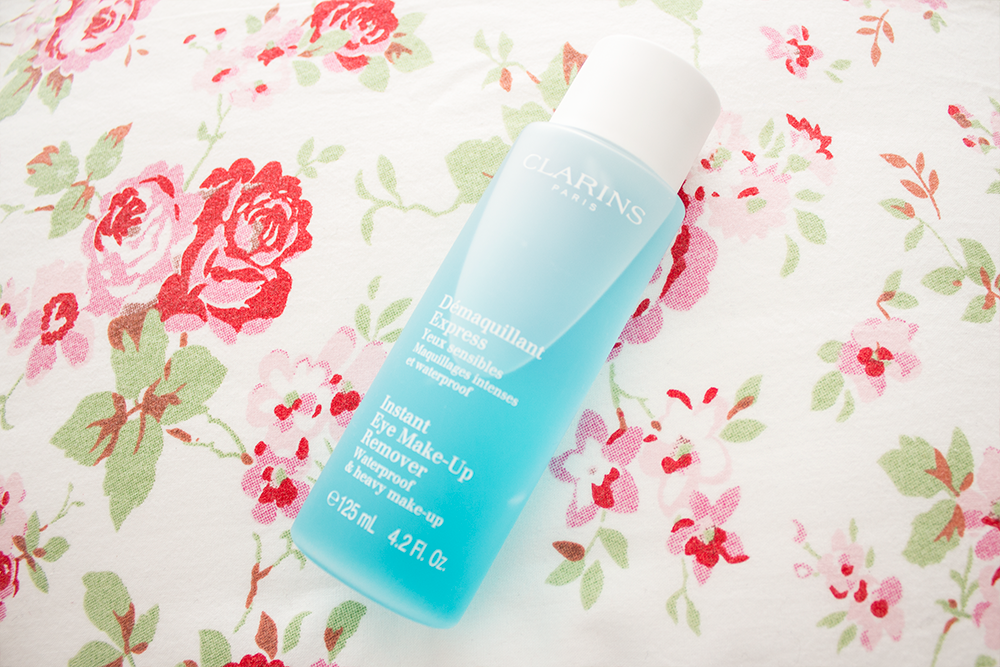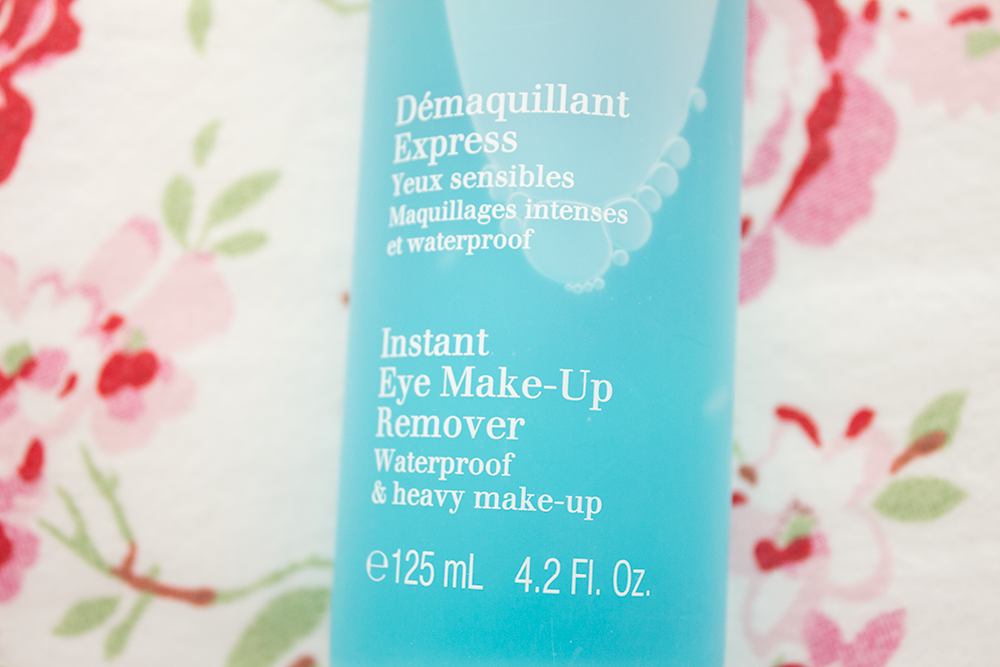 Clarins Instant Eye Make-Up Remover (125ml): £17
Recently featured in my
March Favourites
video, the
Clarins Instant Eye Make-Up Remover
has quickly reached must-have status for me. It's a bi-phase lotion, which means it's part liquid, part oil and needs shaking up. Once activated, this makes removing even the most stubborn waterproof mascara an absolute breeze.
I use around a £2 coin sized amount on a cotton pad for each eye, and hold it firmly over the area for about 10-20 seconds before gently wiping away any makeup. It does take a few minutes to get everything off properly but it's so much easier and definitely a lot less harsh on my skin than other cleansers as it's oil based. It's not exactly cheap by almost hitting the £20 mark, and I've used a bottle up in around 6 weeks, but I can't see myself buying anything else as I've enjoyed using this so much. I've currently run out of the stuff so I'm desperate to take a trip to my nearest Clarins counter to pick up a replacement! I do only use this on the eye area because of the price, and since I have other cleansers for elsewhere on my face which work fine. This is just so effortless and makes removing my makeup just as therapeutic as I find applying it.
All in all I can't recommend this enough- it doesn't irritate the eye but is so impressive in its makeup removal. Another factor I really like (which could
just
be down to the oil in the product) is that my lashes feel so nice and silky when I use this, so it actually seems like it's helping them look better even without any mascara. Absolutely huge thumbs up for this, and it's something I can honestly see myself buying again, and again, and again..
Have you ever tried the
Clarins Instant Eye Make-Up Remover
? Are you a fan of the brand?