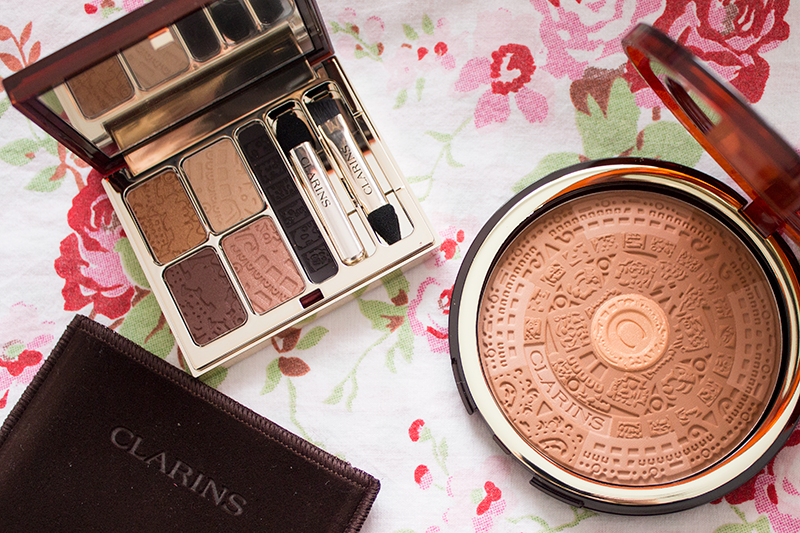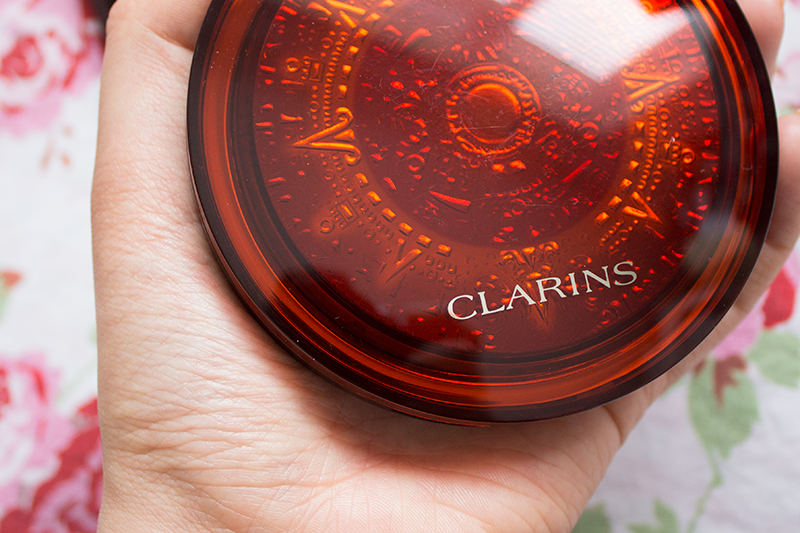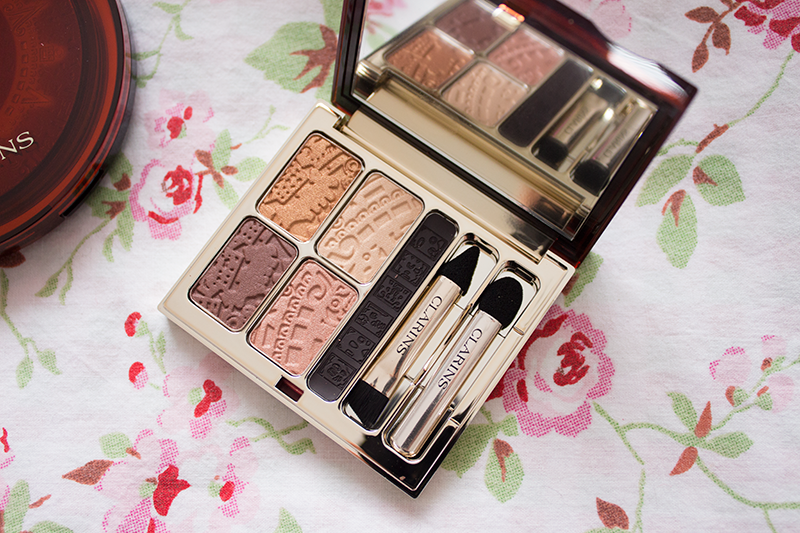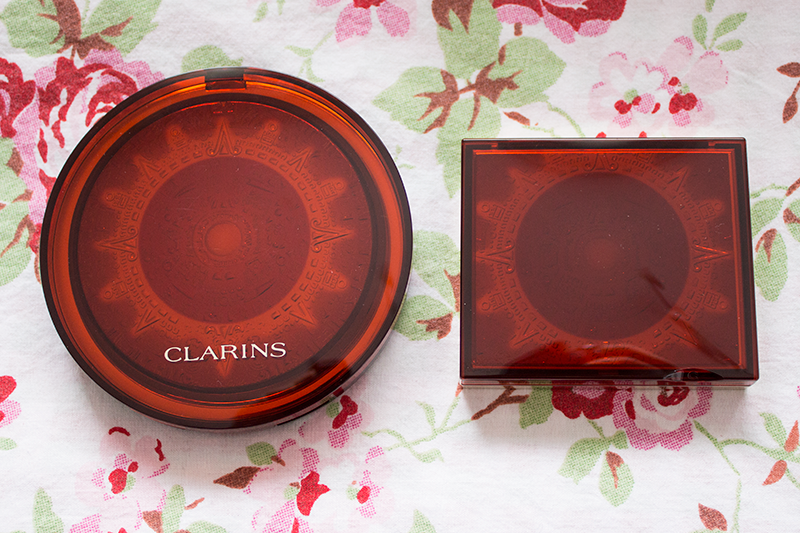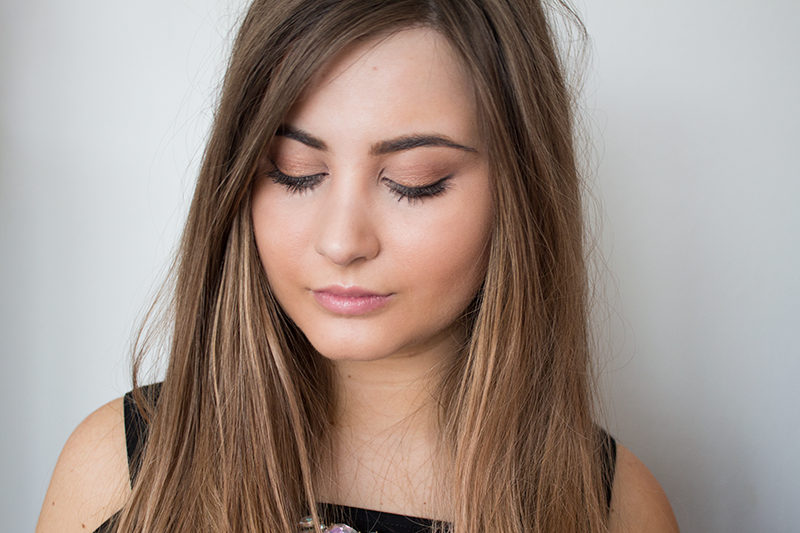 Splendours Summer Bronzing Compact: £30*
Splendours Colour Quartet & Eye Liner Palette: £31*
This may be the most beautifully packaged collection ever, but it's so hard to capture on camera so the gorgeous interiors will have to suffice! Clarins have just released the Splendours collection for Summer 2013, and boy is it a beauty! Consisting of a bronzer and an eyeshadow palette (as well as a
shimmering body oil
), the collection is inspired by South America's ancient ruins and its deep, exotic tones, and promises to give the skin a beautifully sunkissed look. Just the thing I'm after considering the lack of nice weather we're having right now..
The
Splendours Summer Bronzing Compact
is a large round compact with a mix of bronze and terracotta shades with a shimmering apricot centre. It's touted as being universally flattering, although I find it
very
warm in tone so it might not be for everyone. This bronzer is incredibly rich in pigmentation and contains Clarins' 'Light-Optimizing+ Complex' to enhance and smooth the skin upon application. The texture is like butter, which also means it's really easy to get carried away with this. Less is most definitely more here! I like to use this by taking a medium-sized fluffy blush brush (tapered is good but not essential!), swirling in the plan to pick up all the tones and applying onto the cheeks with a light hand. I follow this with a dab on the nose, forehead, temples and chin and blending out with a clean powder brush to make the effect more deceivingly natural. It has a matte finish with a hint of shimmer too, which stops it having a muddy effect (just don't use too much!).
Onto the
Splendours Colour Quartet & Eye Liner Palette
now, which would have to be my favourite out of the two. It is just beautiful! Made up of four mineral pigment eyeshadows in champagne, rose gold, copper and plum shades, as well as a black powder liner. It provides all the tones you could need for a gorgeous bronze smoky eye and is a perfect palette for blue-eyed girls like myself! I wasn't too impressed with the black shade but it's fine to add some definition to the lash line (I just realised it's meant to be used wet, which I tried and it does perform better but it's no holy grail for me). This section is the only part that has lost its pattern already too which is a shame! The brushes are okay, but I've actually gotten the best colour payoff just using my fingertips with this palette. I think this is a great one for any eye colour as it's so, so lovely, but like I said especially nice for blue eyes as the warm orangey tones complement blue so well. I'm obsessed!
Both products have seriously impressed me and got me crossing my fingers even harder for the summer weather to hurry up! They're not throwaway purchases at the £30 mark, but a surefire winner for any bronzing addicts, limited edition lovers and makeup collectors! If you're looking to decide between the two, I'd sway you towards the eye palette, but both items are absolutely beautiful and a joy to use! What do you think of the Splendours collection?