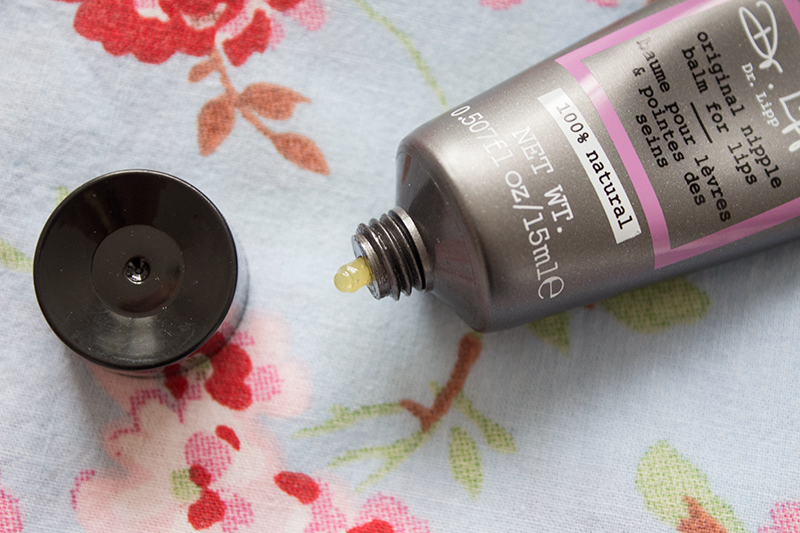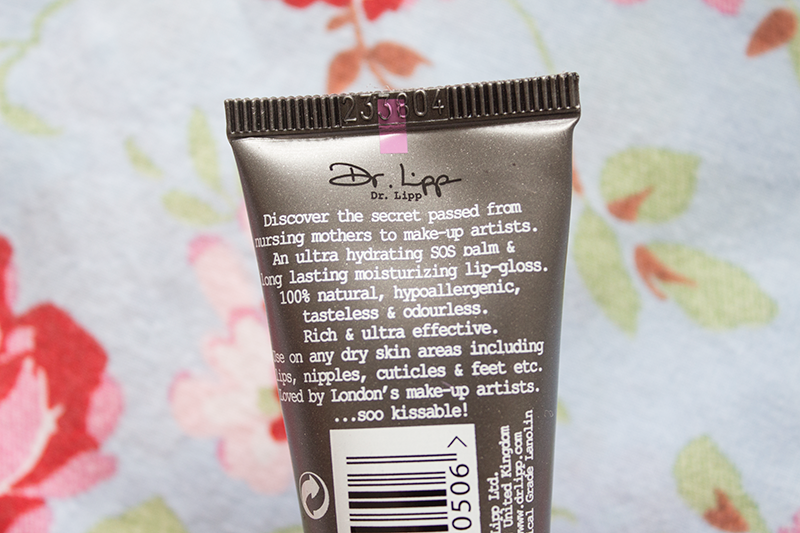 Dr. Lipp Nipple Balm For Lips: £11.50
Let's just have a quick giggle about the name and hop straight into the wonder that is Dr. Lipp's Nipple Balm For Lips! Made from 100% medical grade lanolin (a waxy substance from sheep's wool) with absolutely no scent or taste. Probably quite similar to the
Elizabeth Arden Fragrance Free Eight Hour Cream
, as I know the fragrance of the original version isn't to many people's tastes! I put off buying this for ages but on one cold, blustery day I forgot my lip products and stumbled across a Space.NK accidentally-on-purpose whilst traipsing through London.. and I haven't looked back since!
The formula of this balm is very thick, and can soften/harden depending on temperature (for instance, the day I bought it I found it quite hard to work with as it wasn't coming out of the tube properly, but it appears to be effortless now!). I don't need to apply a lot for my lips to feel nourished and protected but you can wear a little more for a glossy effect on the lips if you so wish. I just like to wear the bare minimum in case I want some colour over the top during the day. Touted as one of the best kept secrets in the beauty industry, Dr. Lipp Nipple Balm can be used all over, be it your lips, cuticles, elbows and so on, and of course for the area the balm was originally designed should you be breast feeding at the moment!
I don't think the price tag is too much to ask at all- after all, if a product
works
then it's always worth the hype. I go on about this in my upcoming March Favourites video, so stay tuned and subscribe to my
YouTube channel
to see it!
Have you tried this? Which lip balm/treatment/routine works best for you to avoid chapped, dry lips?