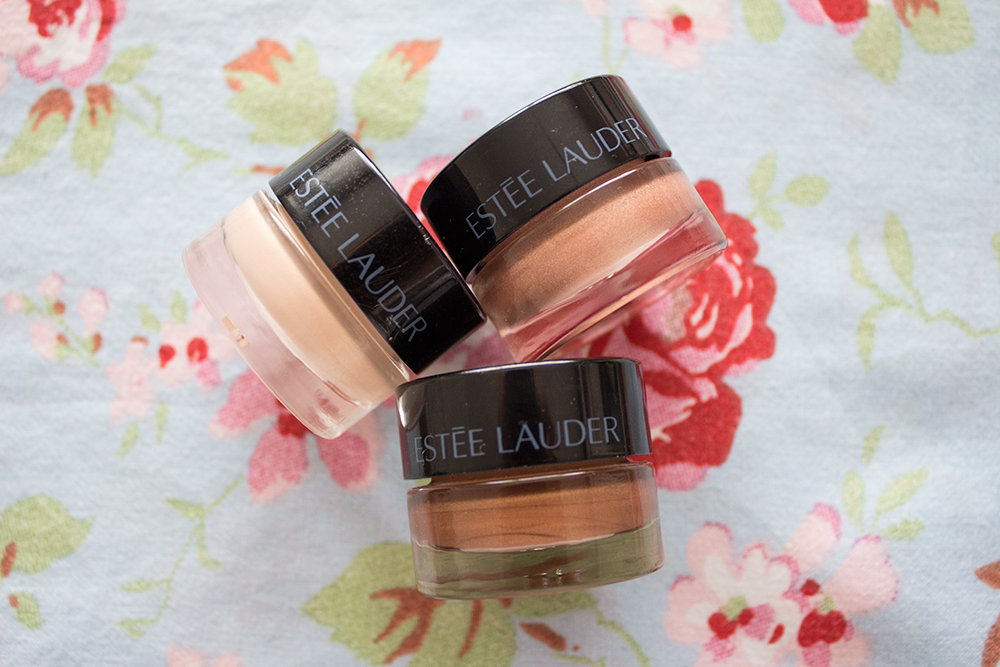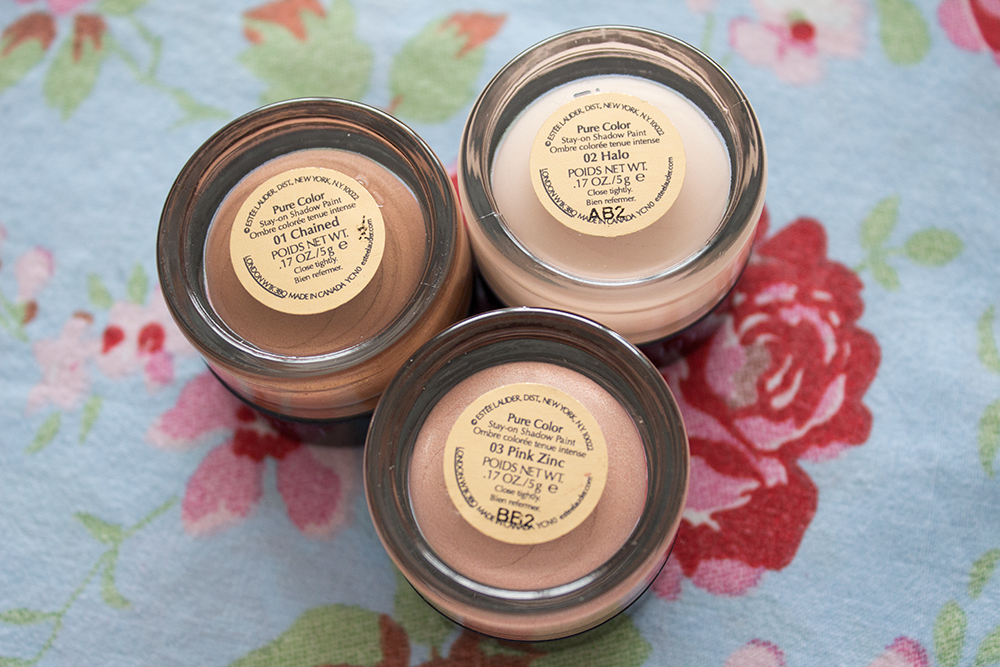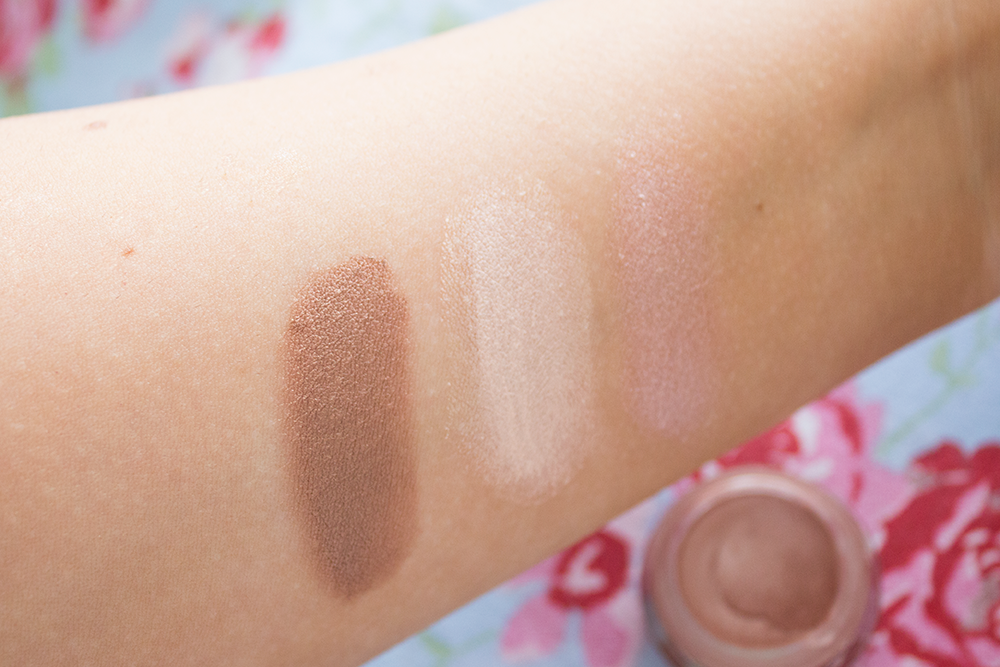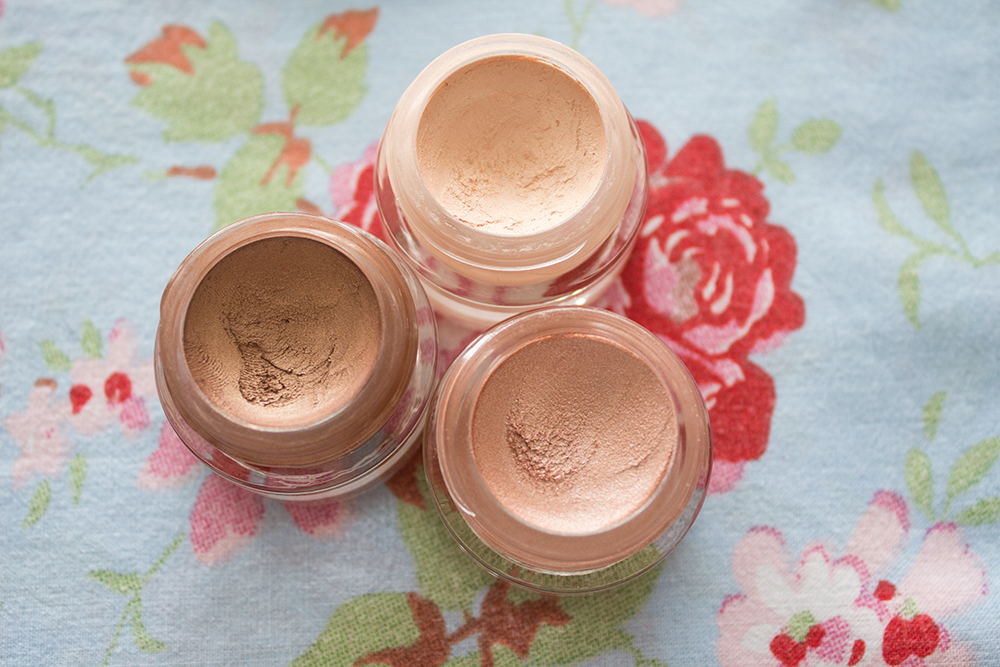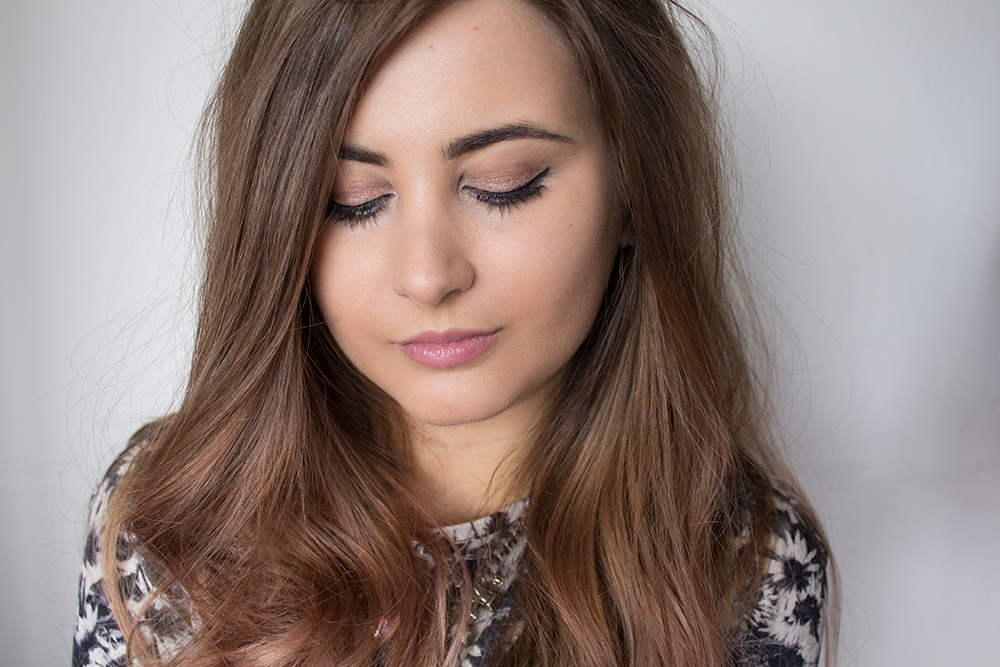 Estée Lauder Pure Colour Stay-on Shadow Paints in
01 Chained, 02 Halo 03 Pink Zinc: £19 each*
At an Estée Lauder event sometime before Christmas, I was introduced to these new
Pure Colour Stay-on Shadow Paints
. Available in a rainbow of colours, naturally I was most drawn to the neutrals - nothing ground-breaking to report there!
The
Pure Colour Stay-on Shadow Paints
(and breathe) contain 'light-emitting dimensional pearls' and boast a 12-hour wear window with absolutely no creasing or fading. I've worn these both singularly alone and as a base for powder eyeshadows, but for the purpose of this post I've used all three together for my usual 'smoky eye' kind of look.
Chained
is my favourite of the bunch- a gorgeous shimmery bronze that's not too dark or light. I tap my ring finger inside the pot with next to no pressure and find that just a couple of dots on each eye blended in provides just the right amount of pigmentation for an everyday fuss-free look. It seems to apply the silkiest out of the three too, which was surprising (in a good way) as the consistency is quite thick. This has been my go-to shade as it complements my blue eyes really well.
Halo
is a pretty champagne shimmer and unfortunately doesn't perform so well for me. Maybe it's the paleness of the shade but I tend to experience it 'bunching up' if you don't work quickly with it thanks to the cream-to-powder finish of it. It does work well for cancelling out any redness on the eyelids and generally brightening up the area so could be one to look at if you always seem to be in a rush and want the minimal makeup look without too much effort.
Pink Zinc
is a shade that I would expect to be very popular- it's a lovely warm peachy pink hue which I think would look great on lighter and darker skin tones because of the shimmer. It applies well, probably the same as Chained actually, but it can make me look a little washed out if worn on its own. It is a really beautiful shade though, I just have bad luck!
Overall I really like these little eyeshadow pots- they're creamy, easy to apply (work as quickly as possible!) and last all day. They don't come cheap at almost £20 a pop but I can see them last absolutely forever and the wear time is great. They appear to be along the same lines as the
Maybelline Colour Tattoo shadows
but I can't comment on that as I haven't tried them! I'd also say you don't really need more than one (unless you're going for the bolder colours!) so it's worth having a look at these at your local Estée Lauder counter first. Would you be willing to splurge on something like this? If you look at the
CHANEL
version you get less and it costs more, so I guess that helps put it into perspective a bit- what do you think?