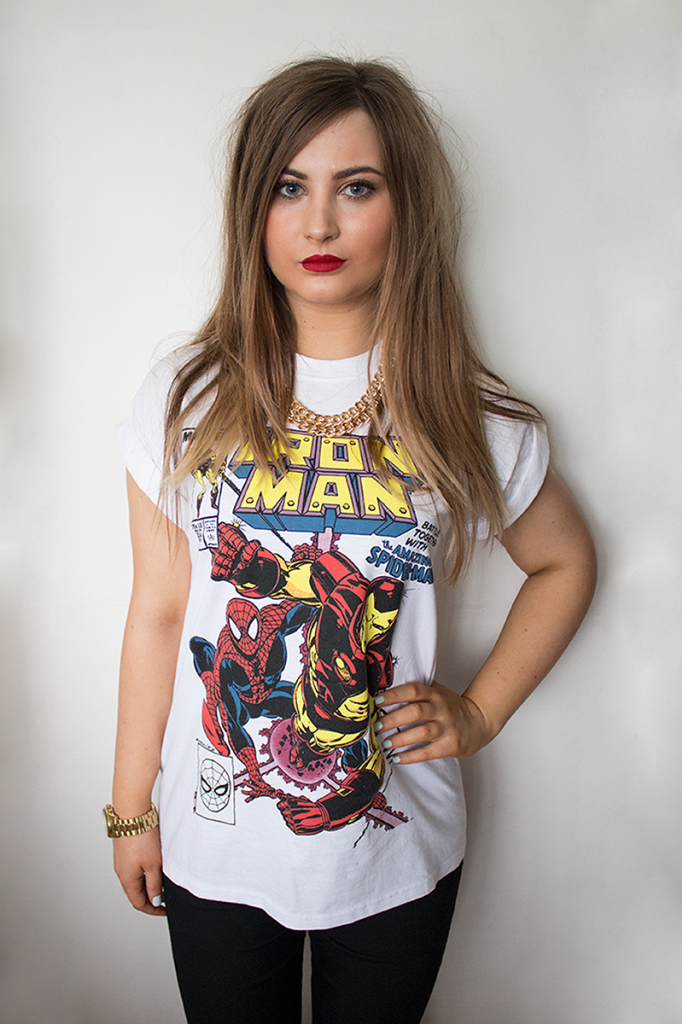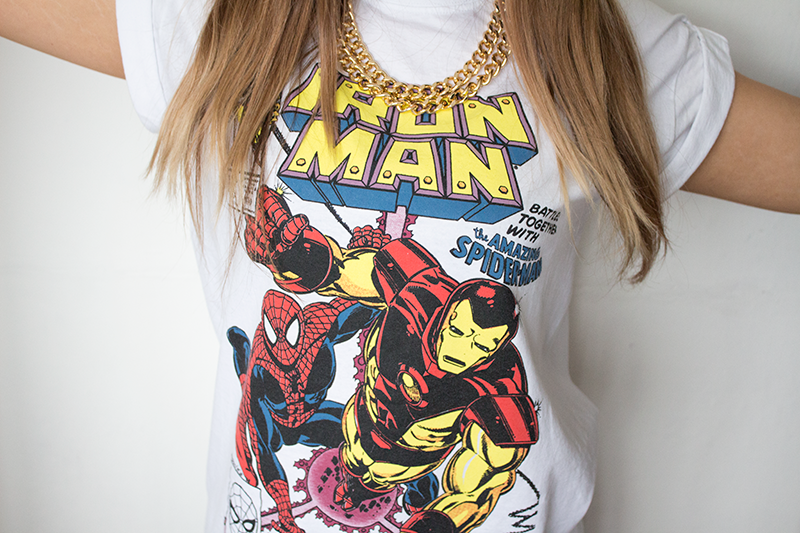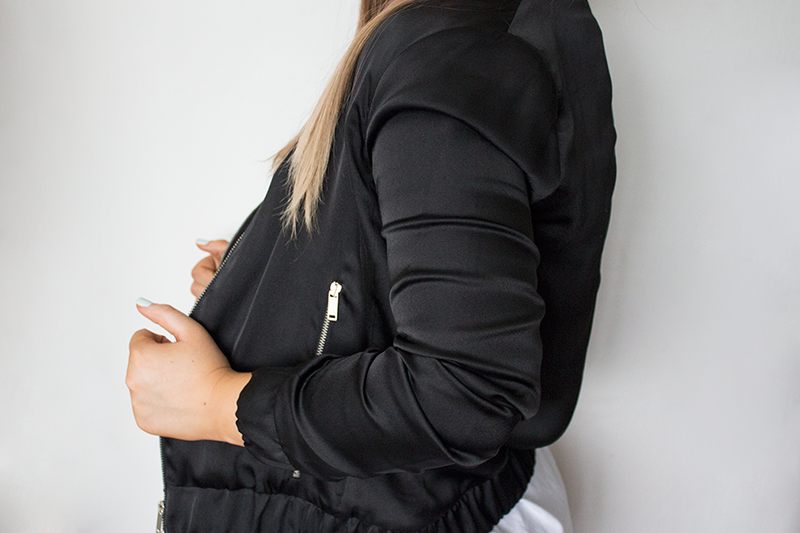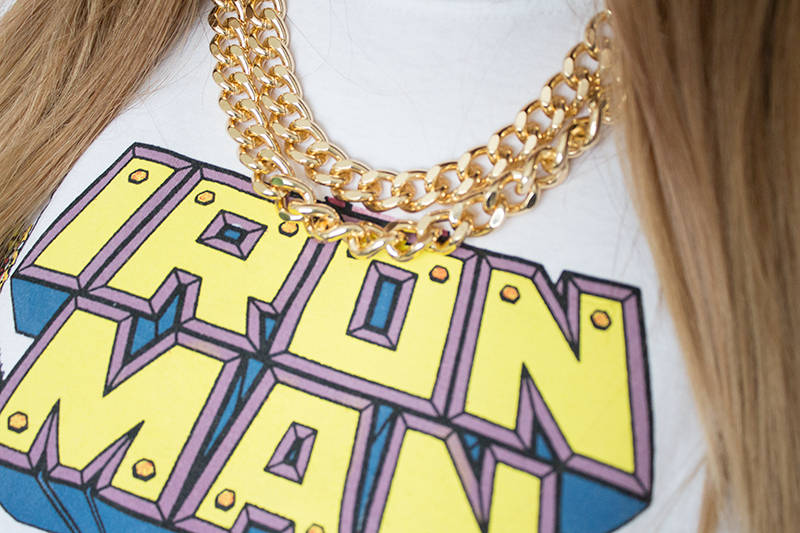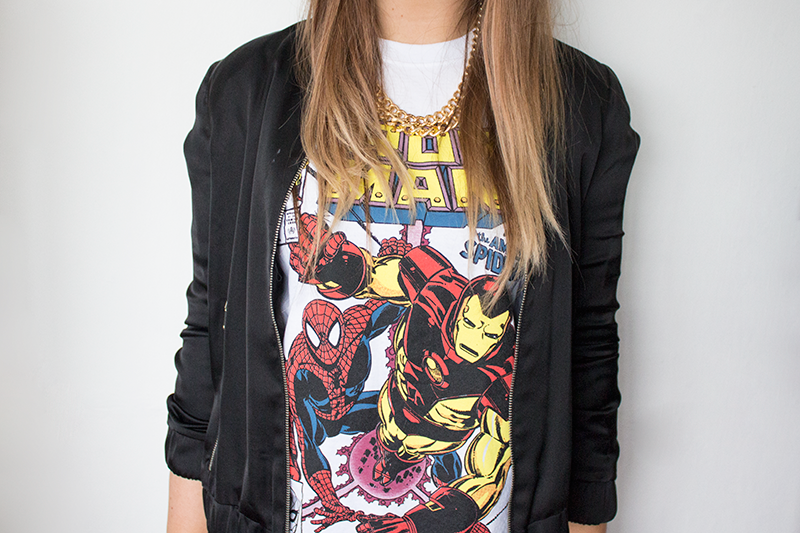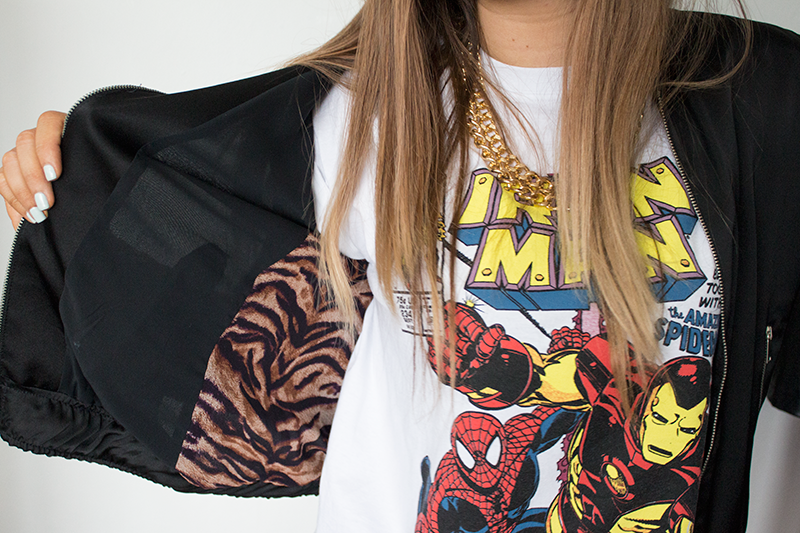 tee: Topshop
jacket: Zara
necklace: ASOS
jeans: Topshop
watch: Michael Kors
lips: Lime Crime Velvetines Red Velvet
nails: Rococo T-Cup*
I've had this tee for months now and haven't got around to featuring it.. until now! I seem to have good timing since I'm actually going to see
Iron Man 3
tonight and could
not
be more excited! Part of me was considering going to see it on my own (for maximum concentration.. or something like that), but I think my boyfriend has decided to suck up being jealous over my infatuation with
RDJ
and just secretly wishes that I never get to meet him now. As sad as it sounds I'm also really looking forward to a massive bucket of popcorn as I've hardly eaten today!
Talking about my outfit- the white tee seems to be out of stock online (although I've seen it in store recently), but I spotted in the 'new in' section that it also comes in
black
too- also out of stock, but if it's new it's sure to be easy to get a hold of in store.
Joni
jeans are still going strong, although they have stretched a teensy bit which is disappointing! I picked this little silky satin bomber jacket up in the Zara sale after Christmas, and while I haven't managed to get much wear out of it just yet, it looks like the ideal thing to chuck on now that the weather is finally getting warmer. Topped it all off with my usual of chunky gold jewellery, and then a pair of white Converse.. not pictured but I'm sure you know what they look like!