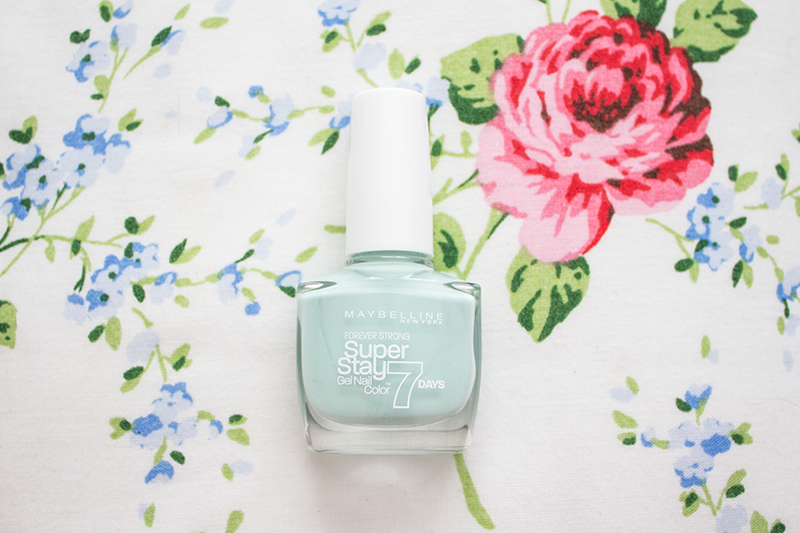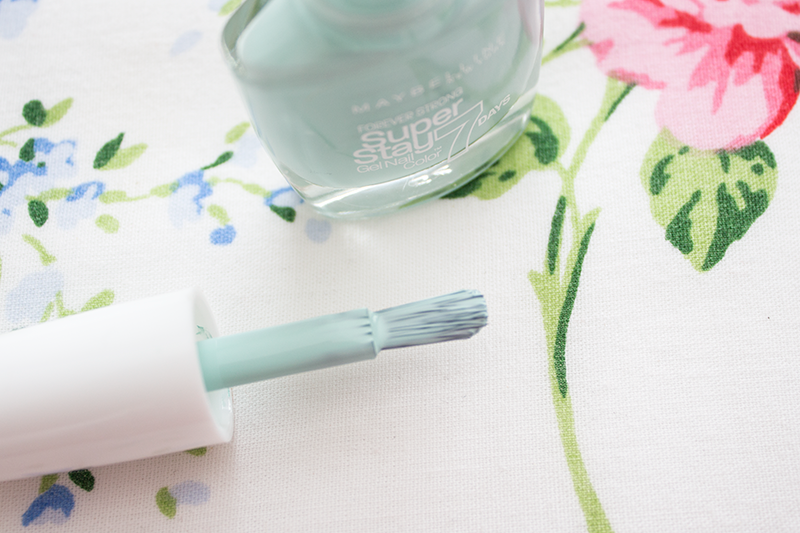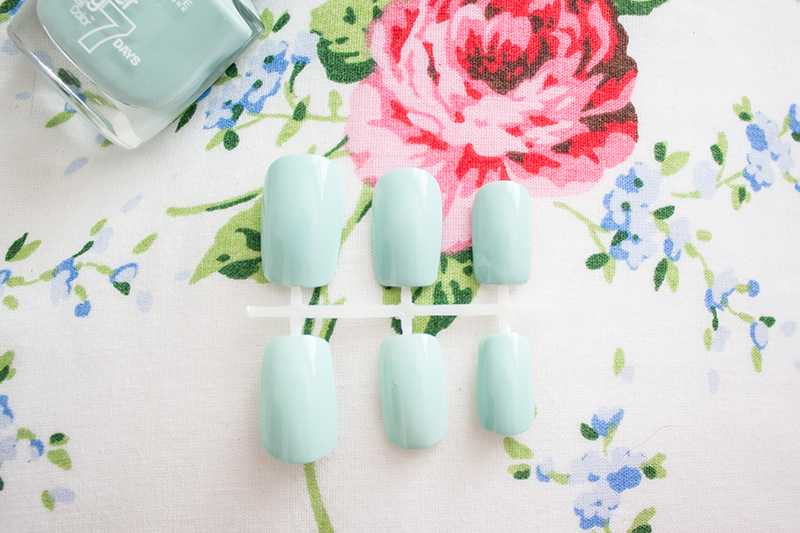 Maybelline Forever Strong Nail Polish in Mint For Life: £4.09
On a recent hunt for a nail polish in
& Other Stories
last week, I failed miserably at tracking down my out of stock must-have (and they don't sell their nail polish range online- boo!). More on that later, but naturally I had to get my fix elsewhere. I made my journey home shortly after, new bottle of pastel lacquer in tow. Enter
Maybelline's Forever Strong
polish in
Mint For Life
; another pale green to add to my line-up of
vernis vert
, but a very welcome and totally justifiable addition in my books.
I've got another shade from this range,
Ceramic Blue
, which I reviewed
here
. At first I thought this was a new range but upon further investigation it looks to me like they're just changing the packaging. I also noticed on the display that they didn't have a lot of the colours I'd seen before, so maybe they're phasing it all out and repackaging the entire shade range.
Onto talking about the
actual
polish in question,
Mint For Life
is a total beaut. The formula is thick and creamy, and with this shade I found the first coat a little streaky but it's spot on after a second. Application is a dream thanks to the brush which is tapered for effortless precision around the nail bed, and most importantly I can't stop staring at my hands! In terms of dupes, I expected this to be identical to
Essie's Mint Candy Apple
but I'm happy to report that it's ever so slightly lighter.. and I don't know how controversial this is going to sound, but I think I actually prefer this one to the cult favourite shade. Gasp! Shock! My mani is still looking perfect after typing for hours on end amongst other daily tasks, but wear time is incredibly subjective if you ask me and can depend on personal routines and nail care, which is why I rarely comment on that aspect.
I'm totally head over heels for this one and can't recommend the range enough. From the two I've tried, I'm completely won over and have my eye on a few more as we speak. I think the price is outstanding for such a well performing product, and hopefully as the new packaging rolls out we will get to see some more beautiful shades. What are your thoughts?