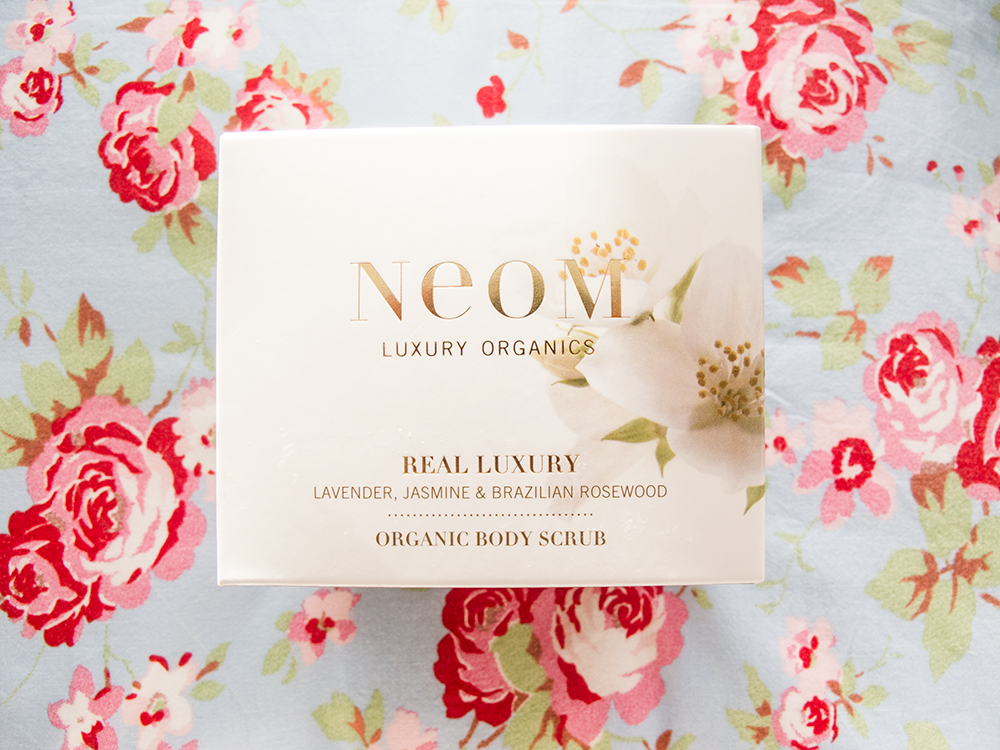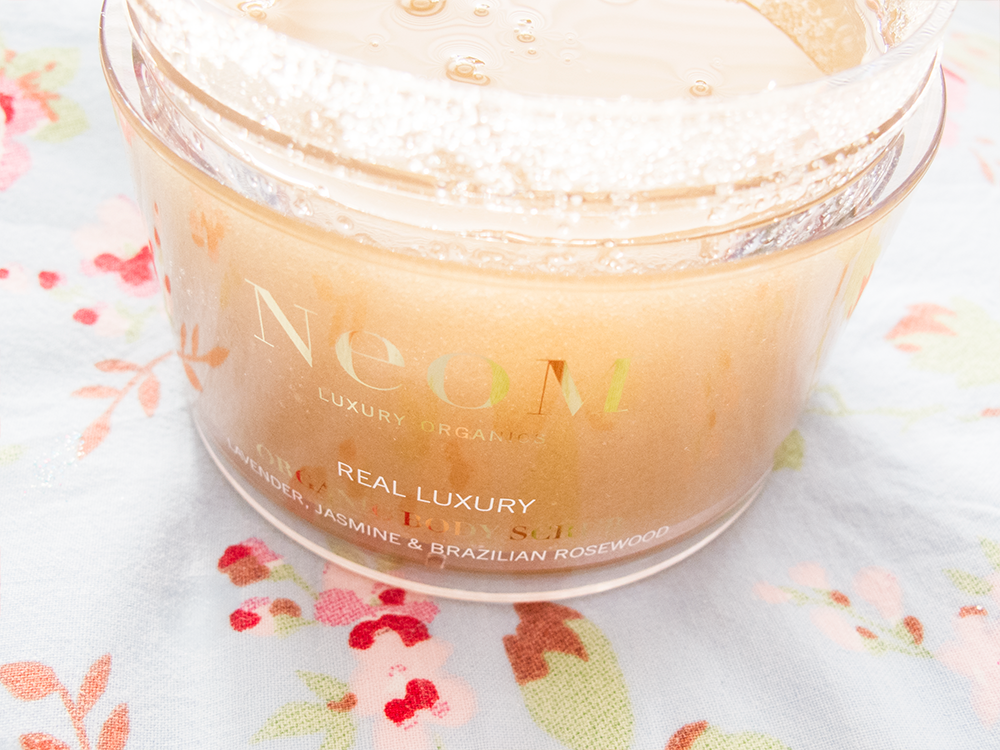 NEOM Real Luxury Organic Body Scrub (332g/300ml): £32*
There's not much that makes me feel more pampered and soothed than a good exfoliating session. Hot bubble bath- check. Candles- check. Glass of wine- hic! And last but absolutely by no means least.. a good body scrub. NEOM's Real Luxury Organic Body Scrub has somewhat of a cult status, and is often touted as one of the brand's hero products.
Containing a whopping 97% in organic ingredients, the scrub promises to improve circulation and remove dead skin cells to make your skin smoother and amp up the glow factor, and also enveloping the senses with its relaxing scent of lavender, jasmine and Brazilian rosewood. The Real Luxury fragrance is referred to as NEOM's 'cashmere blanket' scent, which gives you an idea of how lovely and comforting it is. The uplifting, feel-good scent lingers for a good while both on the skin and in the bathroom after you're done, and almost transports you into a daze of relaxation.
The scrub has a sugar base, mixed with fine oils such as safflower and jojoba, and also contains vitamin E for baby soft results. The texture is rather gritty but slippery at the same time if that makes sense, and I like to mix it up with my hands inside the pot to ensure I have an even amount of both types of ingredients to really get the best result from the product. Sometimes 'harder' scrubs can leave your skin sore, but the natural oils prevent this from being too harsh on the skin. Despite this, it's not actually greasy either (although I do have dry skin)- I can certainly feel that it's left on the skin, but it saves time on moisturising post shower/bath, so this is a huge plus for me.
The price definitely doesn't leave this as the cheapest scrub I've ever seen, but when you narrow it down to cost-per-use it's much easier to justify. Saying that, I don't use this every single time I exfoliate as I like to 'save it for best' - but when I run out, I'll definitely be looking out to replace it as it's so luxurious to use. Being somewhat of a tanning addict, skipping exfoliation in my skincare routine simply isn't an option, so there's all the more reason for me to love it as I see the difference when I need to shift my old tan! Of course it's a very indulgent treat, but for me it blows any cheaper scrubs right out of the water with its simultaneous dead-skin-removing
and
moisturising properties. The pot is also absolutely HUGE so is bound to last quite a while (I've had it for a couple of months and have about a quarter left). Soft & nourished thumbs up from me!
Have you ever tried this or anything else from
NEOM
? What's your favourite body scrub?