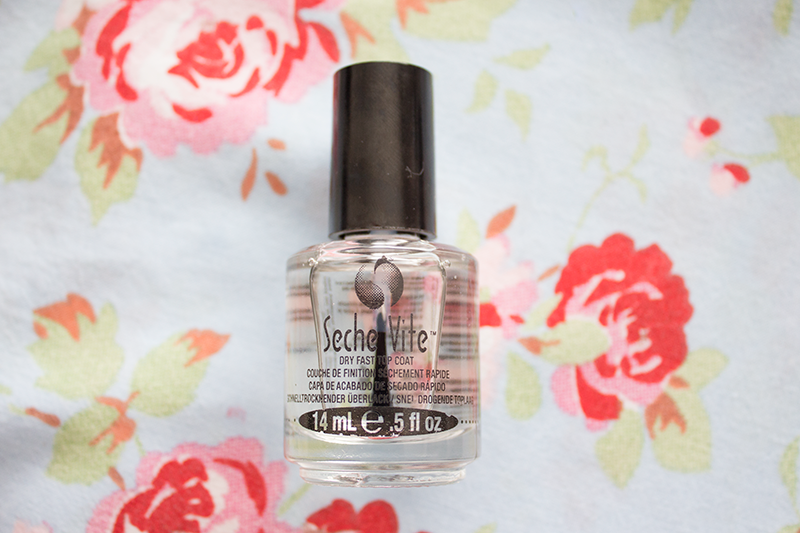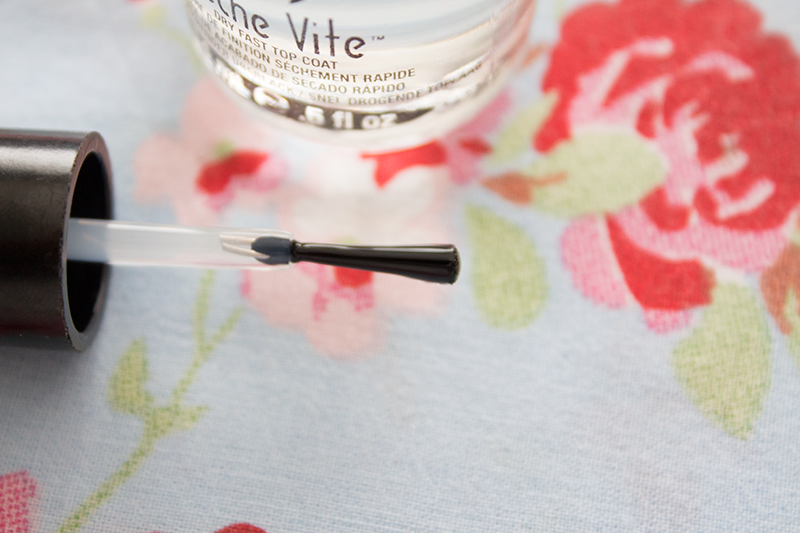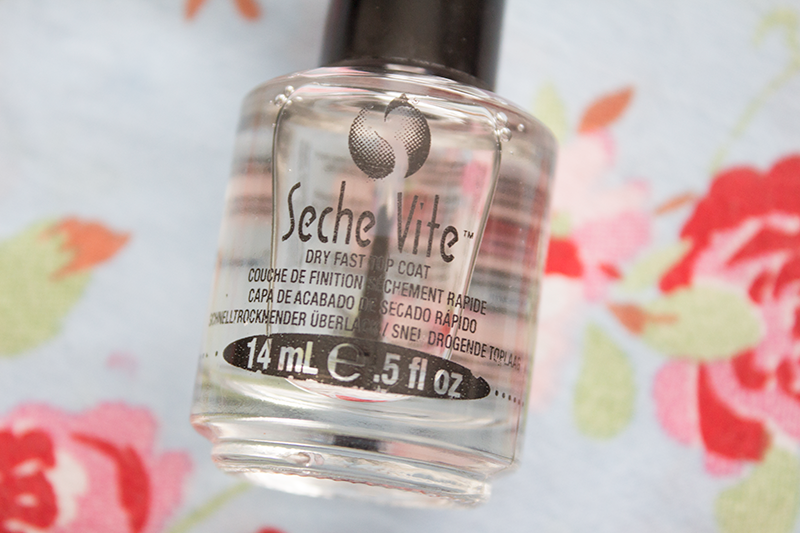 Seche Vite Dry Fast Top Coat: £9
Seche Vite has to be one of the most hyped up products in the beauty world. Although every review I'd ever seen had only good things to say about it, for some reason I put off buying it for the longest time. I really enjoy using the
Nails Inc Kensington Caviar Top Coat
but it leaves a slight orange tint and can make some shades of polish look a bit odd, so I was on the lookout for a clear one. Upon perusing the nail care aisle in Boots (as ever) one day, I saw the little Seche box and decided to bite the bullet at long last. I was always under the impression that it cost a lot more than it does, so it's nice to see a product with such a good buzz to be under the £10 mark.
My first impressions were sky-high with Seche Vite. As instructed I applied one thick coat over my coloured polish and was astounded by the high shine finish of my nails. I couldn't stop staring at them! Once fully dry, which doesn't take long at all, the surface of the nail feels incredibly smooth. Everything seemed perfect and verging on holy grail territory till maybe the second day of polish wear. I was already experiencing some tip wear and chips here and there as
well
as some crack-like appearances down the sides of some of my nails. The day after some of the topcoat would peel from random areas and be really easy to lift by mistake, leaving a matte strip of the polish in its wake. Suddenly not so impressive!
I'm just hoping I've been using it wrong, so let me know of any experiences you've had with this! Considering Seche Vite claims to be the 'world's finest top coat' which leaves nails 'resistant to chipping and peeling' I can't say I agree with this in the slightest. I'm seriously disappointed with it so far as I had such high hopes! For reference, I've used this top coat twice now over
Essie Fiji
and also
Rococo T-Cup
and had the same experience with both polishes, so it can't be down to a certain brand. Like I said I can't be sure if I'm using it properly since it has such great reviews elsewhere! I can't believe how big the difference in expectation and reality is with it though to be honest. Sorry Seche Vite but it's back to the drawing board!