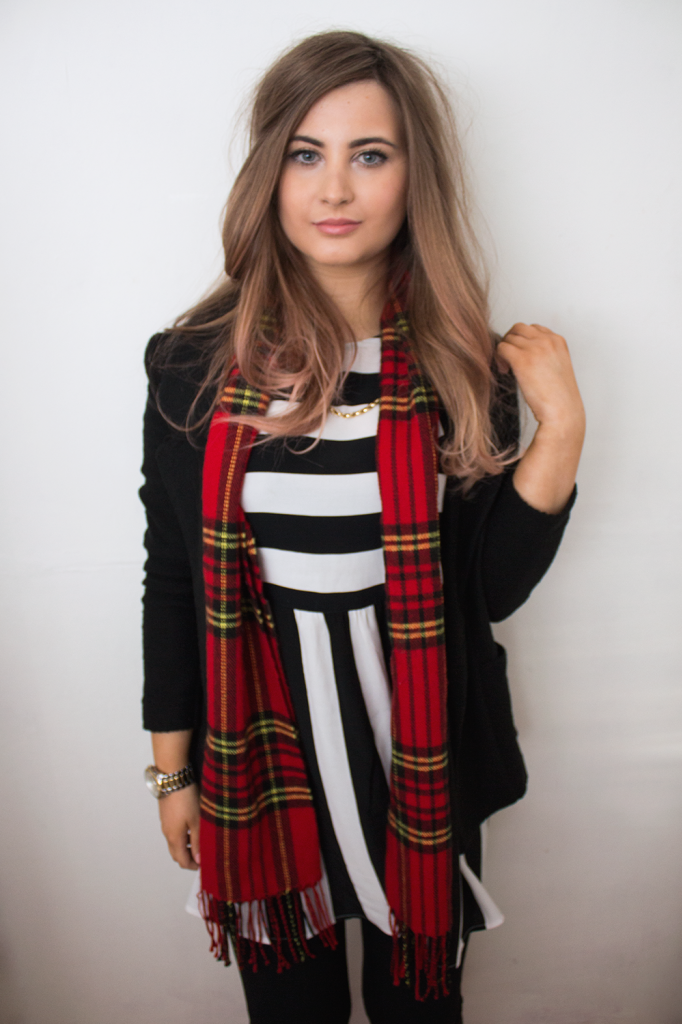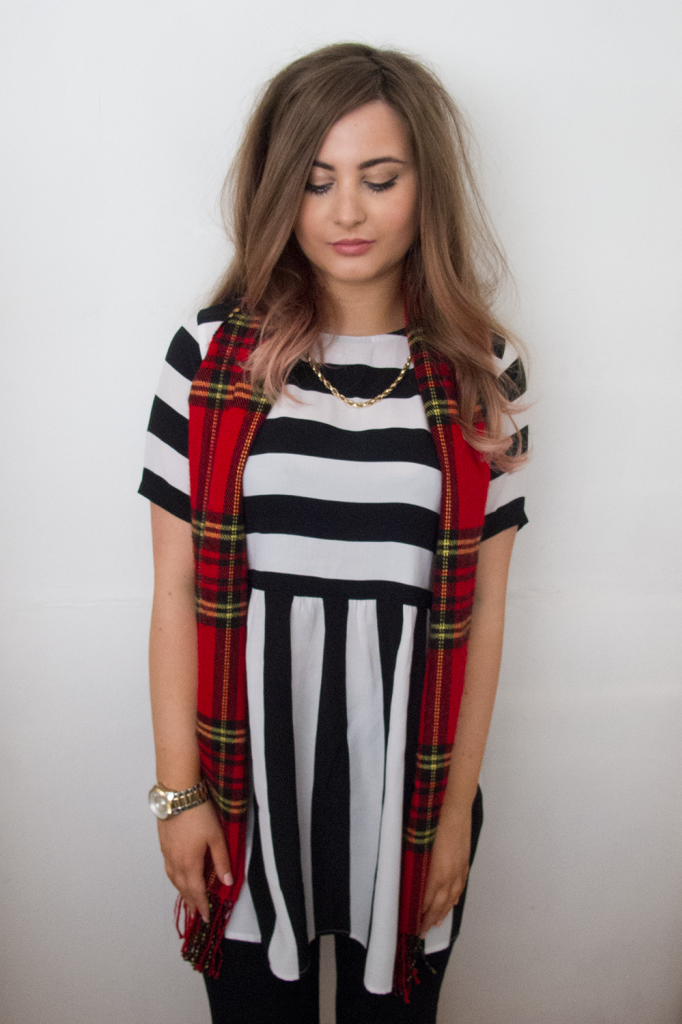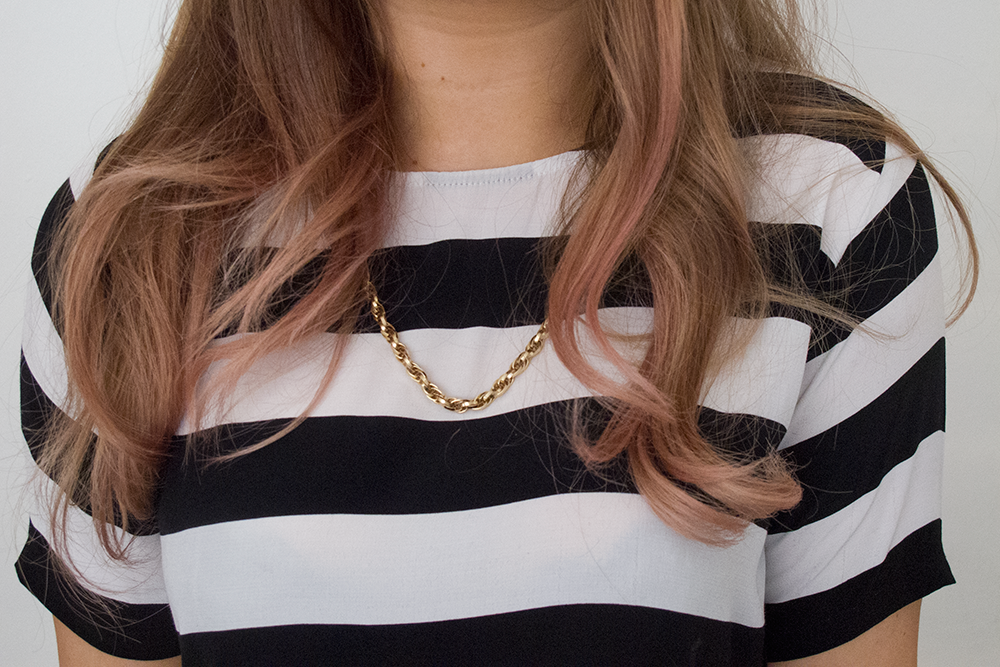 dress: Motel*
blazer: Primark
scarf: eBay
necklace: ASOS (similar here)
watch: Juicy Couture*

I'm currently in Hereford with my boyfriend away for a couple of days. It's so cold here and apparently it's snowing back home again too! Stupidly I left my big warm coat at home thinking it would be a bit warmer. All of the regrets.
I love this monochrome striped smock dress from Motel. Mine's a size medium and I probably could have done with a smaller one but the fit of it is oversized anyway so I don't think it matters so much. I've paired it with this textured blazer - it's in the middle of a cardigan and a blazer jacket as it's quite soft and unlined but still has a structure to it. To brighten up the outfit I threw my trusty tartan scarf into the mix- judging this weather it's just as well I did!