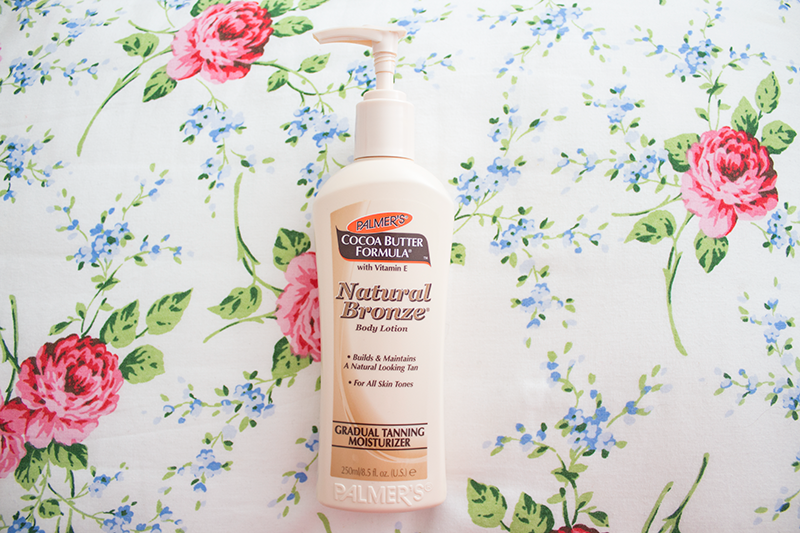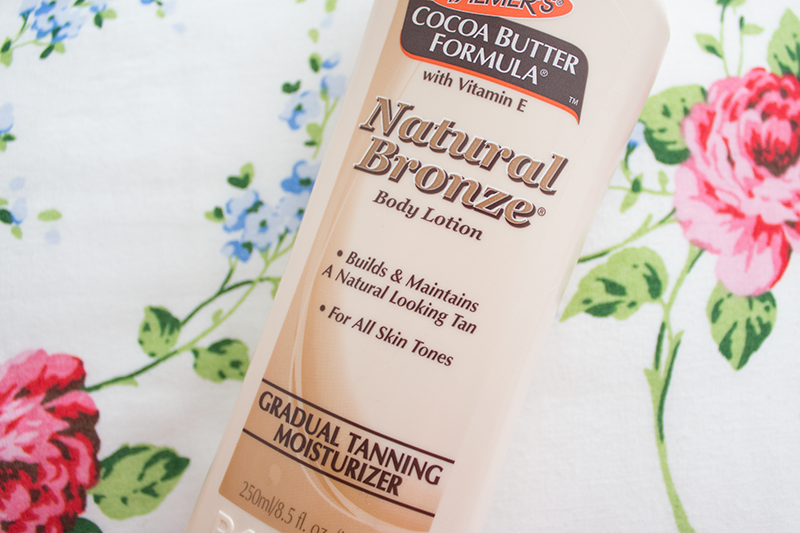 Palmer's Cocoa Butter Formula Natural Bronze Gradual Tanning Moisturiser: £5.35
Since my love affair with the
Palmer's Skin Therapy Oil
(review
here
) began, I've been on a mini mission to try out some more from the brand. The Cocoa Butter Formula Natural Bronze Gradual Tanning Moisturiser has wormed its way into my bodycare routine and actually eliminated any 'proper' tanning products from my regular use which is no mean feat!
The Palmers Natural Bronze lotion is heavier than you'd expect but not overly so. Packed with (of course) cocoa butter and also vitamin E, it makes for a luxurious feeling, ultra moisturising cream that sinks in fully for me within the 10 minute mark. There's only one shade so I was sceptical about it showing up on my skin (I ashamedly opt for the 'medium to dark' option with most gradual tanners for a quicker colour), but even after one use I noticed a lovely golden glow. 2-3 uses gives me the kind of intensity I want from a normal tanning product but of course has added moisturising properties. When applying this I first use a normal moisturiser on my elbows, ankles, knees, hands and feet (to avoid those drier areas sucking up the tanning lotion and appearing darker after the colour has developed), and follow up with the Palmer's Natural Bronze.
It's important to wash your hands thoroughly after using this (as with all tanners) - make sure you double check between your fingers! - as they can still pick up the colour quicker than the rest of the body I've found. After this I squeeze a small blob onto the back of my hand and rub them together and around my wrists. Kind of hard to explain, but basically making sure it's nowhere on my palms/fingers! I haven't noticed any colour transfer onto my bedsheets, but I did notice a little bit of an orange/brown tint inside a playsuit (the lining was white) but it's come out fine in a standard wash which I'm happy to report! I also love the packaging; I can't say I've spotted many cheaper brands using pumps but it makes the job so much easier I think. A total dream for even the most clueless self tanners! I wholeheartedly recommend this! Another thing is the fragrance- you can definitely tell it's a cocoa butter product, but it's not half as strong as other lotions and potions from the range which I think is a lot better for every day use, since it's not
quite
so detectable..
Do you use gradual tanners or prefer to go all-out with your bronzing routine? Have you used the
Natural Bronze lotion
?