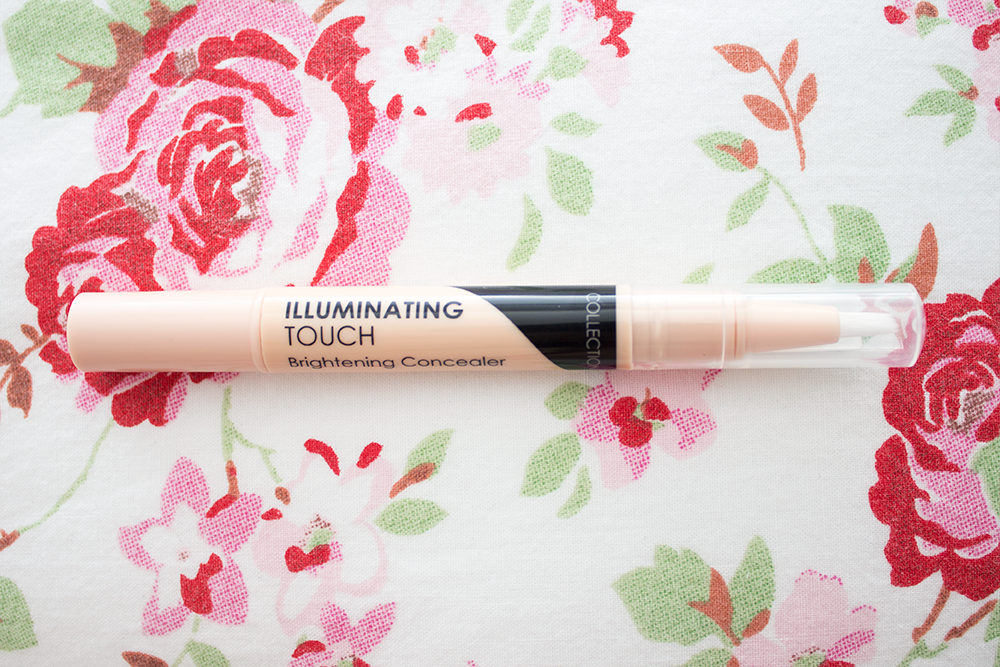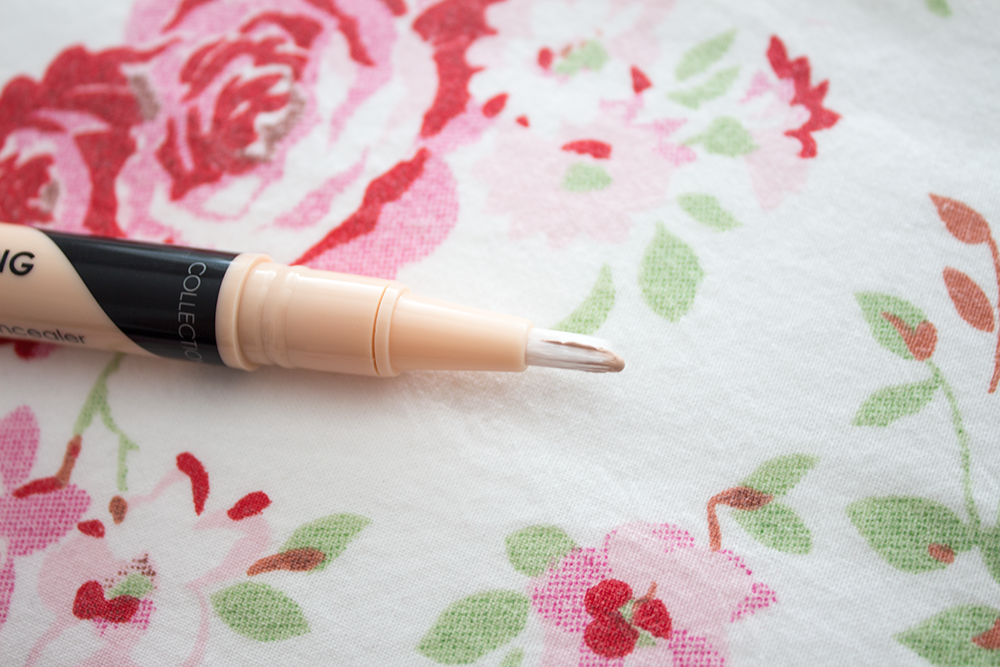 Collection Illuminating Touch Brightening Concealer: £4.99
Collection's Lasting Perfection Concealer
is somewhat of a holy grail in some books, but while I do like it and it's a great high street find, it's a little on the drying side for under my eyes which is the area I need concealer for most. A few months ago I spotted this brush concealer and while I didn't have high hopes, I thought I'd try it out anyway.
The consistency of this concealer is quite thick, and takes a little bit of blending. As far as illuminating properties go, it's not in the league of YSL Touche Eclat and looks a lot more flat in comparison. The packaging is also pretty grim now, so I'm glad I took the photos when I first got it! The writing has rubbed off and the brush is a little clogged and in need of a clean. Can't have it all though! Performance-wise, the thickness means it can settle into lines and cake a little, so less is more here. Unfortunately that motto doesn't quite meet my under-eye needs!
Definitely not the best I've tried, but it's pretty good for a cheapie! Do you like Collection concealers?