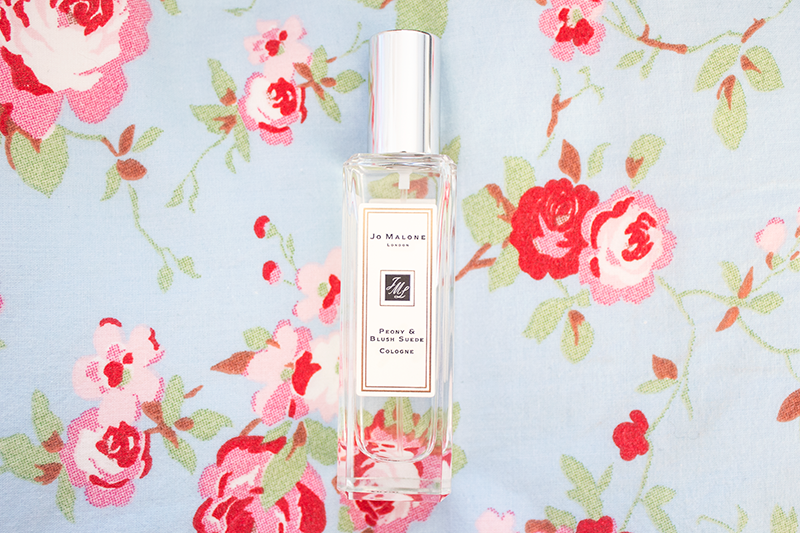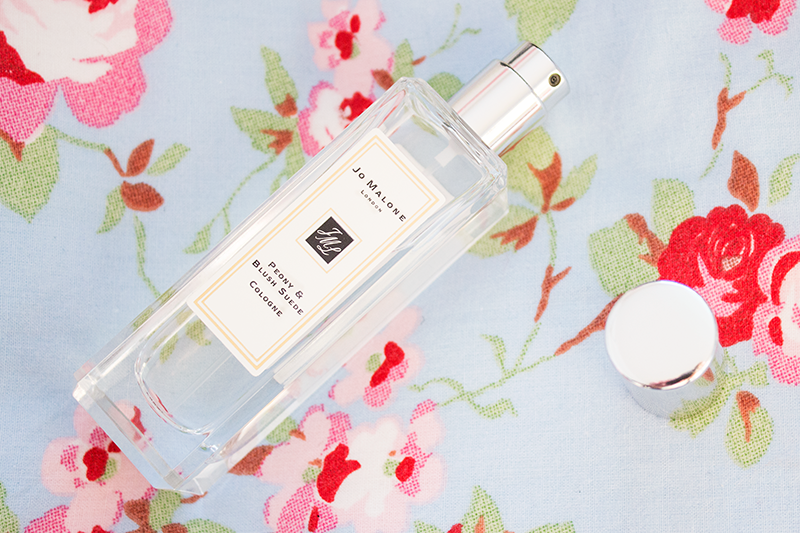 Jo Malone Peony & Blush Suede cologne 30ml: £39*
Jo Malone is a name I've never tried for myself but my uncle bought a bottle of the
Lime Basil & Mandarin
fragrance for my mum, years ago and she loved it. He's sadly not with us anymore so the perfume is even more sentimental for her now. I've been trying out the
new
smelly from the range, called
Peony & Blush Suede
- but how do I like it?
Described as a fragile, flirtatious and sensual fragrance, it's a very feminine scent. I expected the smell to be quite strong and overpowering, but it's light and fresh with a girly edge. With top notes of red apple, heart notes of peony and base notes of suede (
naturally..
), it starts off incredibly light and dries down a warmer fragrance as the hours go by. For this reason I would feel appropriate wearing this both day
and
night, as it's not heavy but it also has that sexiness to it that usually comes with an evening scent. It's sweet, but not sickly, and grown-up without feeling dated at all.
The fragrances by Jo Malone are designed to be either worn alone or layered with different scents in the line - it's advised that you twin Peony & Blush suede with
English Pear & Freesia
for a mellow, juicy scent or
Orange Blossom
to up the floral factor. The idea of a mix & match scent wardrobe sounds wonderful, plus a great idea for recurring presents!
Although there's a
bigger size
(and a
gorgeous looking candle
too!), I really love the 30ml bottle as it's the perfect handbag size - I took it away with me for the weekend and had more than a handful of compliments on the perfume I was wearing and questions as to what it was. So all in all it looks like a winner in my books! Do you own any
Jo Malone
fragrances?