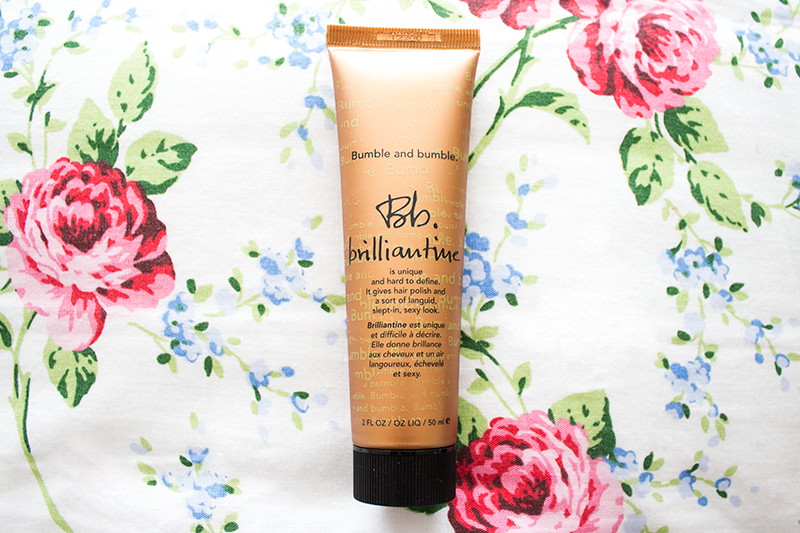 Bumble & bumble Brilliantine: £18*
Bumble and bumble
have to be my guilty pleasure when it comes to high-end haircare. Their shampoos, conditioners and treatments are excellent but where I'm always bowled over is in their styling department - a place where problems I didn't even know existed, are solved. I've always been intrigued by Brilliantine, all the while not really knowing what it was for. With my recent
hair update
, however, I've come across it properly at just the right time.
Described as a unique, hard-to-describe product, Brilliantine is for those who want to 'de-style' their hair in a way; to give a 'just rolled out of bed' finish, whilst adding a sheen to the tresses. In terms of consistency, it's a cream-to-lotion type affair, and the tiniest blob is really all you need to get going. I wouldn't say it's for thinner hair types, as it really needs something to hold onto for it to work its magic. Particularly good for second (or even third -
eek
!) day hair, when the ends are drying out a little before the next wash, or a smidgen after the rest of your styling routine to separate without making the hair appear greasy. The one thing I like this for is my fringe, actually - it can either help to bulk it together more, or give each strand its own lease of life. Basically it just helps me achieve the picture in my mind at that current point in time. Strange, but true!
All in all, it's a product that I've used without fail after each and every wash since I opened it. As you need pretty much nothing on your fingertips, this tube will last absolutely forever so I can justify the price for when I need to repurchase - although from what I can tell that may never need to happen.. have you tried the brilliant
Brilliantine
?