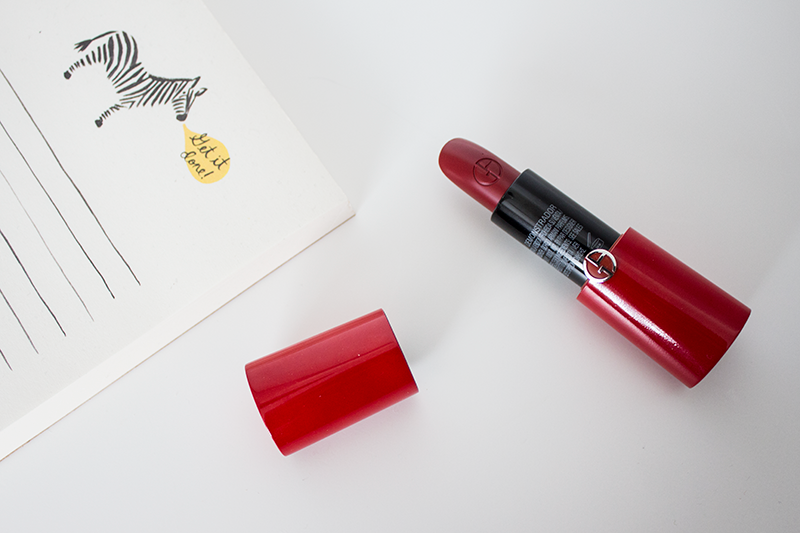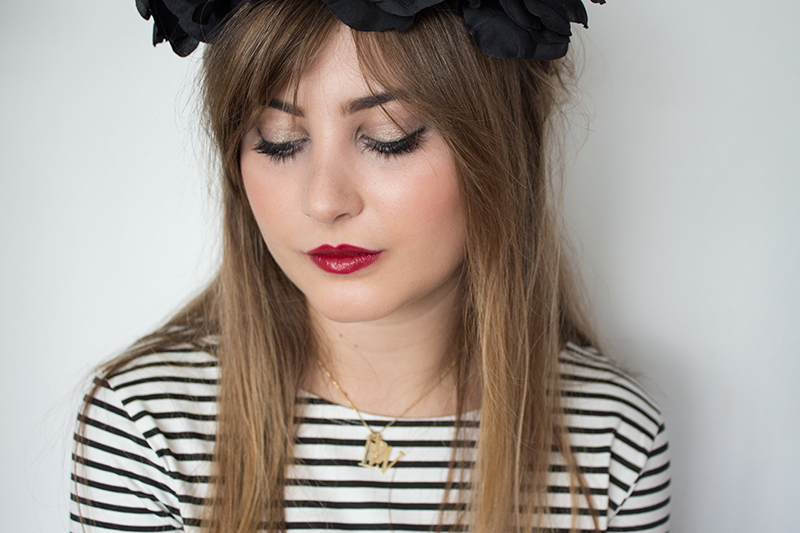 Giorgio Armani Rouge Ecstasy lipstick in 401 Hot: £25*
Lipstick is my Kryptonite. My dedicated drawer is heaving and begging to be loved more than I can currently offer, seeing as I only have one pout to dress-up on a daily basis. I guess I've accidentally fallen into working on a collection of sorts, and there's a new baby to fill the gap between full-on colour
and
hydration -
Giorgio Armani Rouge Ecstacy
.
Marketed as the first 'CC' lipstick - standing for both colour & care - it's a hybrid product offering the comforting qualities of a lip balm and the ultra-saturated colour from a traditional lipstick, all wrapped up in one tube. You're promised improved lip texture the more you wear it, due to the shea butters in the 'melting cream complex' within. The glossy, bright red packaging isn't my favourite for a lipstick but I like the magnetic closure, meaning it won't come open and attract any dirt in your bag.
My shade,
Hot
is a deep red that leans into plum, and is the perfect colour for the current change of season, although I'd happily wear it all year round! I'm not the biggest fan of the floral fragrance but you soon stop noticing it's there and it doesn't taste bad. The description of the softness and colour rolled into one is spot on - it feels smooth and supple on my lips, and only takes a couple of swipes to build up the colour. Of course, due to the nature of the finish it's also easy to 'dab' onto the lips or really go for it in terms of opacity. It's a great product to use from daytime through to night, and due to the consistency it will need topping up throughout the day. Considering it's so pigmented, it's really easy to apply without making a mess so has become somewhat of a staple in my daily makeup as of late.
The price is most certainly high end, but for what is essentially a 2-in-1 product it's all you need in your routine. There are 36 shades in total, ranging from beautiful looking nudes to punchier hues. Each colour is said to be inspired by one of Mr Armani's memories, which is a nice touch. I really want to try one of the nude shades and
504 Flesh
looks amazing!
What do you think of this lipstick? Do you have any GA recommendations?
Luminous Silk
is calling my name..