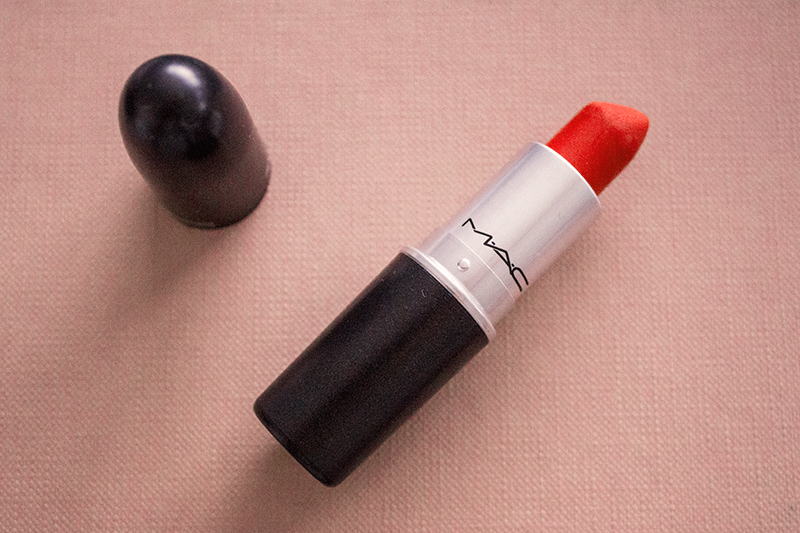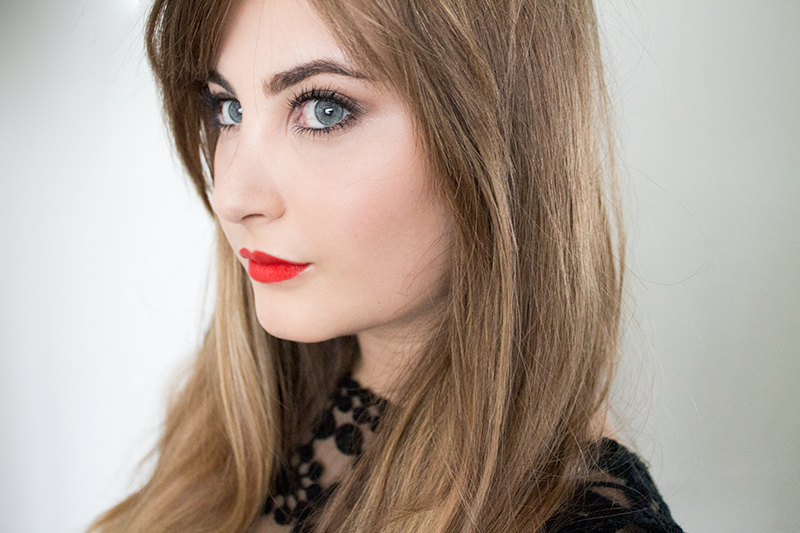 MAC Retro Matte lipstick in Dangerous: £15
I was actually on the lookout for MAC's Neon Orange lipstick one day but it was nowhere to be found, so after a little swatching session I opted for Dangerous, which is one of the Retro Matte range released a few months ago. I really loved the formula of
Relentlessly Red
, so naturally I needed to try out another! You know me - never enough lipsticks..
Dangerous is described as an 'orangey red matte' and is creamy and easy to apply whilst also giving excellent colour payoff in a couple of swipes. It's not drying like a typical matte lipstick, but for the winter months a good scrub along with a teensy bit of balm applied beforehand will do wonders. The formula means it does last longer than a sheerer finish, but keeping it to hand is a good idea for touch ups after eating/drinking. Wear time for me? A good five to six hours, and after than it stains the lips slightly. It's bold, bright and oh so beautiful - if you're going to wear a red lip any time of the year, it's going to be right now. Usually more classic, true reds are picked but for a nice twist during the festive season, opt for orange.
Have you tried any of the (permanent)
Retro Matte
shades? What do you think of Dangerous?