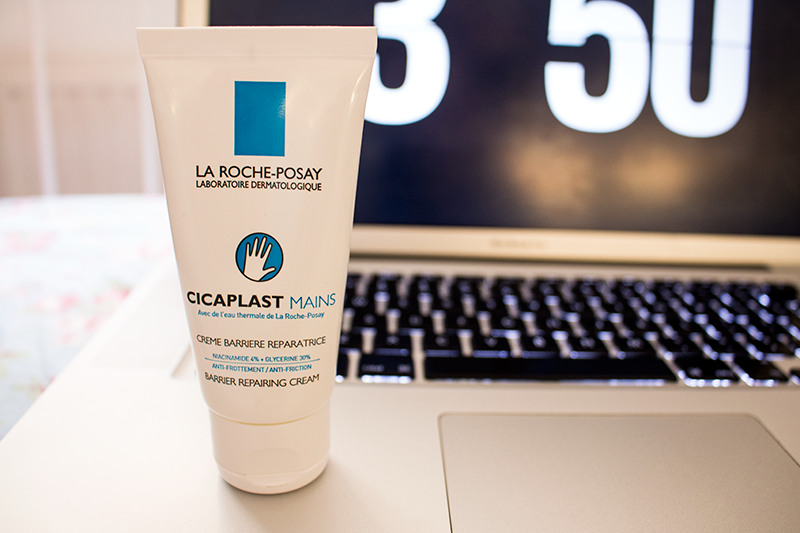 La Roche-Posay Cicaplast Mains: £6.50*
I can use a stash of skincare on the face, be it serums, oils or creams, and I'm getting better at moisturising after a bath instead of just jumping straight into bed, but one area I always neglect is my hands. My poor, poor hands. I've recently been suffering a bout of bad eczema and this stuff from La Roche-Posay has transformed the state of my skin.
Like its original counterpart - the
Cicaplast Baume B5 Soothing Repair Balm
- this stuff is a complete life saver. My case of eczema (which my mum tells me I had when I was little but I don't remember!) seems to be on the sides of my hands, going down to the wrists and then a few splodges here and there on my forearms. I tried to stick to fragrance-free creams or natural oils but nothing seemed to be doing the trick. Within an application the scaly, uncomfortable skin was pretty much gone, and after I used it for the second time my hands were baby soft.
The formula contains almost a third of glycerine, which helps to protect the skin by creating an effective barrier while it's working, whilst Niacenamide soothes and repairs. The texture is balm, so somewhere between a gel and a cream, and sinks into the skin within seconds and makes for extremely comfortable wear. It's not greasy or too thick and you can carry on with what you're doing straight after applying. I'm typing away with it on my hands as we speak!
I forgot where I put this last week which meant my skin started to feel sore and cracked again, so I'm definitely not taking my eye off it from now on! If you're suffering from dryness, soreness, whatever - I really can't rave about this enough and am stocking up despite having only used this for a week or so! It's
that
good.