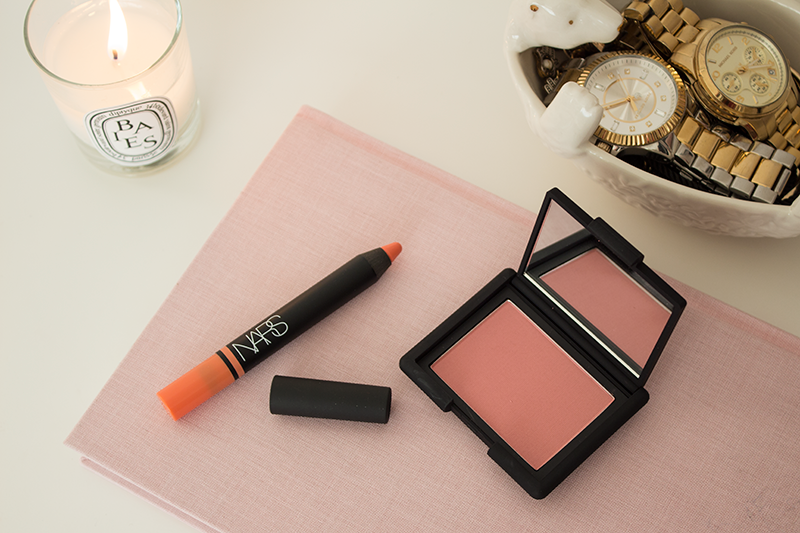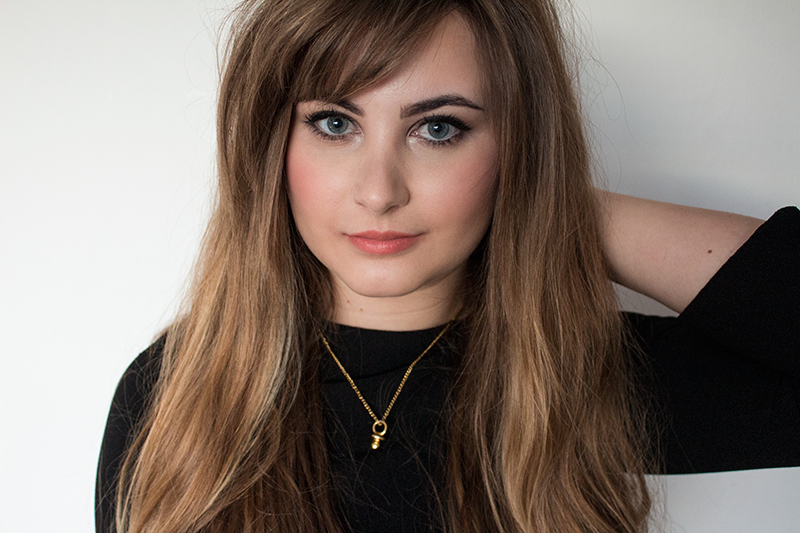 NARS Blush in Love: £22.50*
NARS Satin Lip Pencil in Torres del Paine: £18*
NARS are a brand that manage to make my heart flutter with almost every new collection. I say almost - the 2014 Spring collection isn't really doing it for me - but the Final Cut collection was obviously going to be right up my street. A flurry of pinks and peaches dispersed between four powder blushes and a quartet of corresponding lipstick/pencil hybrids, and a shimmery skin illuminator. Pink overload? Go on then.
Love is a tea-rose blush with a matte finish. It's quite neutral and doesn't grab too much attention, but it's oh-so flattering on the skin. The texture is quite firm in the pan and it takes a bit more work to get it to show up on my skin - this would be perfect for very pale English Rose types but for me the formula isn't up there with the buttery softness and more intense colour you get from first swipe with other NARS blushes I've tried. That said, it doesn't really take up any time at all to reach a desired flush but it was just a little surprising compared to the rest of my collection.
Torres Del Paine is a subtle peachy coral lip crayon. The Satin Lip Pencil formula is just awesome - creamy, pigmented and non-drying - and I'm in love with the shade. Easy to apply and lasted around 4-5 hours when not eating/drinking; it's to be expected with a lip product that has a slip to it though. Though I've not had the chance to try out the
Decanso
pencil, which seems to be the 'matching' shade to the Love blush, I don't think there's a noticeable clash of peach and pink tones between the two and I really love how they look together.
Sadly a lot of the limited edition collection is already sold out and with it being
exclusive to Selfridges
in the UK, these little beauties are going to be hard to come by. I've spotted that
NARS
' US online store will have stock by March though, so perhaps the same will translate this side of the pond. Have you managed to grab any of the
Final Cut
collection?