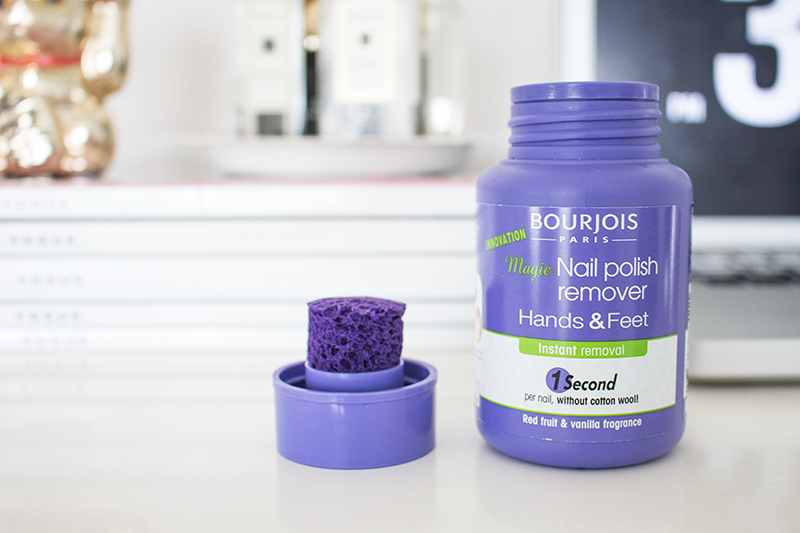 Bourjois Magic 1 Second Nail Polish Remover for Hands & Feet: £6*
The
Bourjois Magic Nail Polish Remover
is a thing of beauty. Dip, twist and any existing polish is no more - and it even smells good. I've gone through no less than five pots of the stuff now but something was.. missing. I can basically hear all the lazy beauty-loving girls breathing a sigh of relief as Bourjois have reinvented the idea, this time with a sponge attached to the lid to remove polish on your toes without ruining your manicure. Genius!
With the same acetone-free, sweet almond oil formula and vanilla & red fruit fragrance we all know and love, this has been an absolute staple in recent weeks. Too tired to remove polish? No problem. In a rush? Two minutes and you're done. There's not really much to say other than it's just
so
easy to use and something I'd rather not live without.