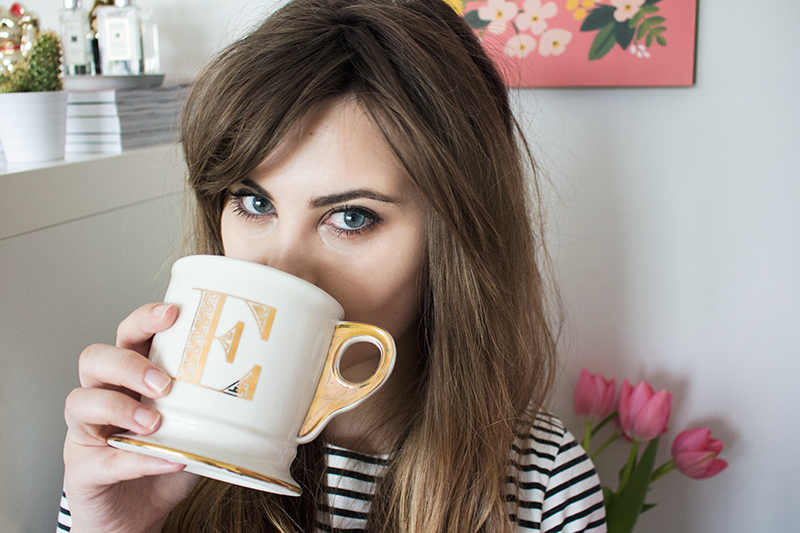 Who's been a bad, bad blogger as of late? I for one have my hands held high. Guilty as charged. I haven't even got a valid excuse for being AWOL over much of the past month, I've had a
lot
of days where I haven't even thought about opening up my MacBook. Which if you know me, is a rare occurrence! I guess sometimes I tend of think before I speak. So much so that I end up thinking too much and not speaking - or putting pen to paper, err.. fingers to keyboard? - at all. In the end I just shut myself off for a bit, chilled out and kept myself otherwise occupied. April has been and gone and we don't have much of Spring left to enjoy, but May is probably my favourite month and things are looking bright!
I definitely feel as if I've been talking about this for months, years even, but having my bedroom decorated is finally in sight! It might sound silly, unnecessary even to put such an effort into changing walls, floors etc. when I won't be at home forever, but it's where I spend most of my time since it's both my home
and
workplace. As nice as it can be working from the comfort of your own bed, there comes a point where you really need desk space to get in focus sometimes. I'm pretty sure my mum is sick of me moving things around and using furniture as a surface for product photography and I'd love a designated space for this. I've gone a bit crazy bookmarking things from
IKEA
and
Zara Home
more than I'd like to admit, have been shifting a lot of my old stuff on
Depop
- thanks to anyone who's bought something so far! - and most of my life is going to be transferred into cardboard boxes and vacuum storage very soon.
As for this little old blog of mine, I feel a lot more inspired having taken a step back for the past couple of weeks. I have loads, and I mean
loads
, of new releases to get through and talk about - I'm really excited about lots of them and I can't wait to tell you about them. Even writing that I feel bad about not posting as much as I'd have liked over the past few months makes it a bigger deal than it really is. It's not a big deal. Self employed problems and putting yourself down to justify what you do isn't how it works. Nobody wins. So instead maybe leave me a comment, tweet, email, whatever.. letting me know what kinds of things you'd like to see here and we will see how we go with that? My head might just burst with all the ideas and my hand is tired from writing them down before I forget them..
I realise I've mostly just been talking to myself here - this is why I just go quiet from time to time. It saves everyone the hassle of trying to understand how my brain works. Or doesn't. This has been a post!