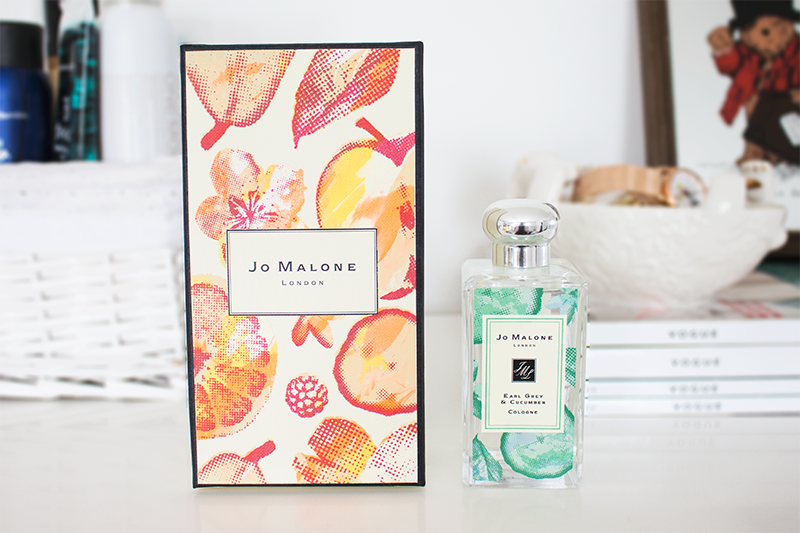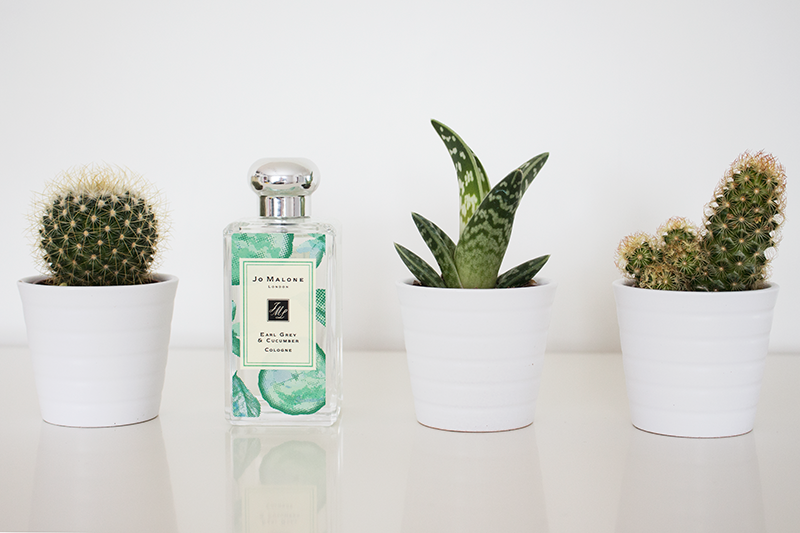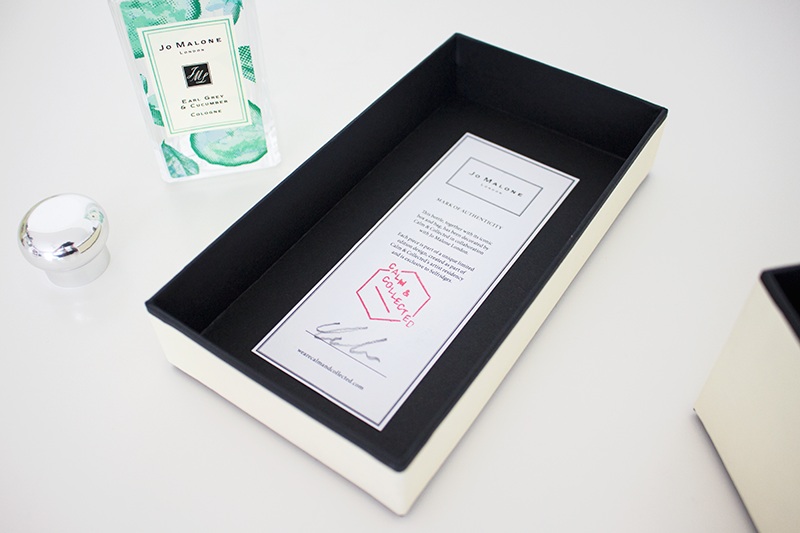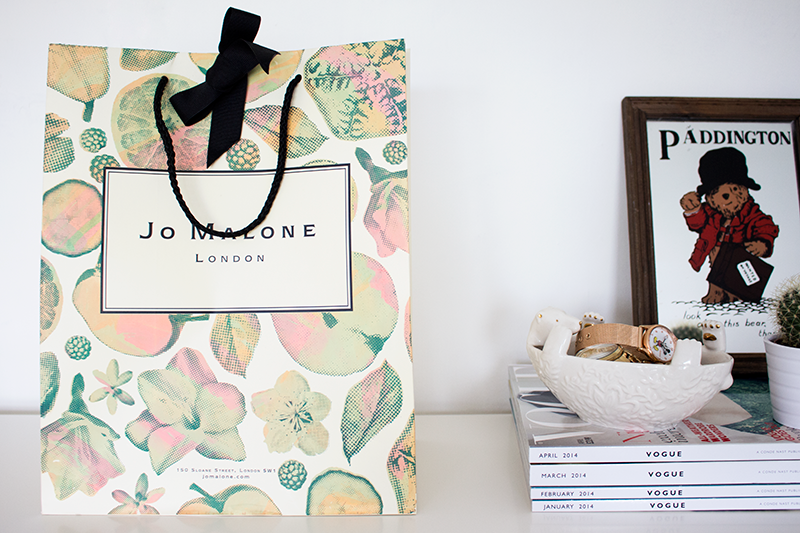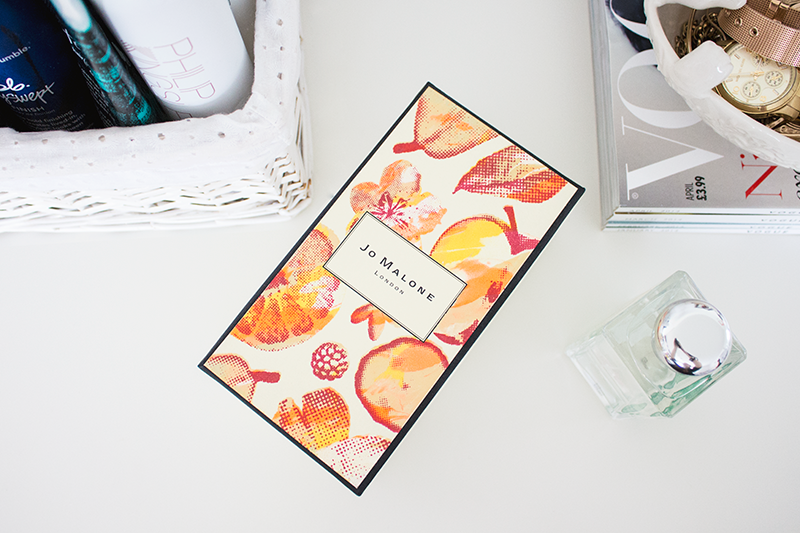 Jo Malone x Calm & Collected Earl Grey & Cucumber cologne: £82*
As an exclusive in Selfridges for the
Beauty Project
, Jo Malone have joined forces with creative quartet
Calm & Collected
to create an absolutely stunning limited edition collection. Five of the most popular Jo Malone fragrances -
English Pear & Freesia
,
Peony & Blush Suede
,
Lime Basil & Mandarin
,
Pomegranate Noir
and
Earl Grey & Cucumber
- have been rehoused in truly beautiful packaging that remains Jo Malone whilst being so different at the same time.
Earlier this week I got to preview how the collaboration will work as part of the Beauty Project. Calm * Collected will be setting up shop in each of the Jo Malone boutiques of Selfridges, creating bespoke, personalised boxes and bags for the fragrances. Pick a base colour - or two, or three! - and then watch the design come to life with the final colour. For a better idea, see my insta video
here
. I must have watched the creation of about 10 different boxes as each time they came out so different from one another yet they were all so beautiful. The graphic halftone effect gives an edge to the classic Jo Malone aesthetic, yet it doesn't feel out of place. Just a perfect blend of classy and cool. Each box also comes with a mark of authenticity, signed by the designers. It's something I plan to leave on display and I must say it's got me wanting to get my hands dirty again (having studied graphic design in the past)!
The five designs in the collection are beautiful - I'm a huge fan of
Peony & Blush Suede
,
English Pear & Freesia
is probably my favourite scent of all time and
Lime Basil & Mandarin
holds special memories.
Pomegranate Noir
is a little heavy and spicy for me although I know a
lot
of people who absolutely love it, and a new discovery for me,
Earl Grey & Cucumber
, is an interesting twist on a fresh daytime scent. Absolutely beautiful layered with
Oud & Bergamot
too.
Each of the five fragrances are available in 30ml and 100ml versions, and the Beauty Project will run up until June 15th at Selfridges in London, Birmingham and Manchester. You can find more information on when the boys will be in store on the
Jo Malone Facebook page here
. Is your favourite scent in the lineup?